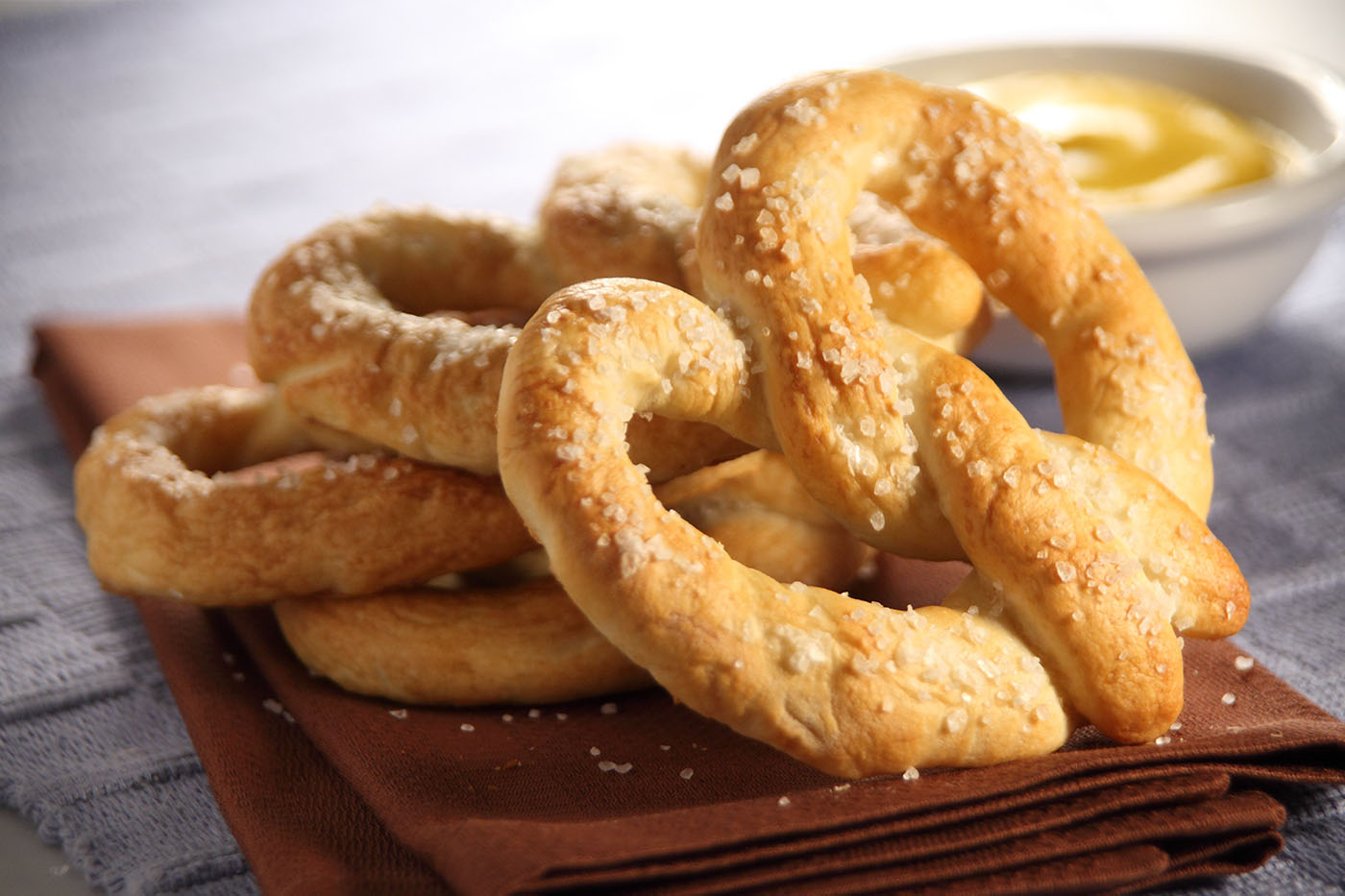 Soft Pretzels
Make these popular soft pretzels at home for the whole family to enjoy!
Instructions
Roll 2 dinner rolls combined or one Texas roll into a 16-inch rope. Form into a pretzel shape. Repeat with remaining rolls and place on large sprayed baking sheets.
Cover with sprayed plastic wrap and let rise 30-45 minutes.
In a large saucepan, bring 6-inches of water with 2 tablespoons of baking soda to boil.
Remove plastic wrap and slip pretzels, a few at a time, into gently boiling water. Boil each pretzel for 30 seconds on each side. Remove with slotted spoon; drain on cooling rack.
Return to sprayed baking sheet. Bake immediately at 375 degrees F 15-20 minutes or until golden brown.
Top with melted butter and coarse salt. Or whatever toppings you desire!
For Freezer Meals
Prepare the pretzels finishing at step 5. Let them cool to room temperature before freezing them individually with freezer bags or plastic wrap. Wrap them in tinfoil if you plan to reheat them in the air fryer or oven.
Microwave
Wrap a damp paper towel over the pretzels and microwave for 1 minute and 15 seconds. Finish with step 6.
Oven
Preheat oven to 350ºF. Place the pretzel wrapped in tinfoil in the oven and bake for 10 minutes. Finish with step 6.
Air Fryer
Place pretzel wrapped in tinfoil in the air fryer basket at 350ºF for 7 minutes. Finish with step 6.