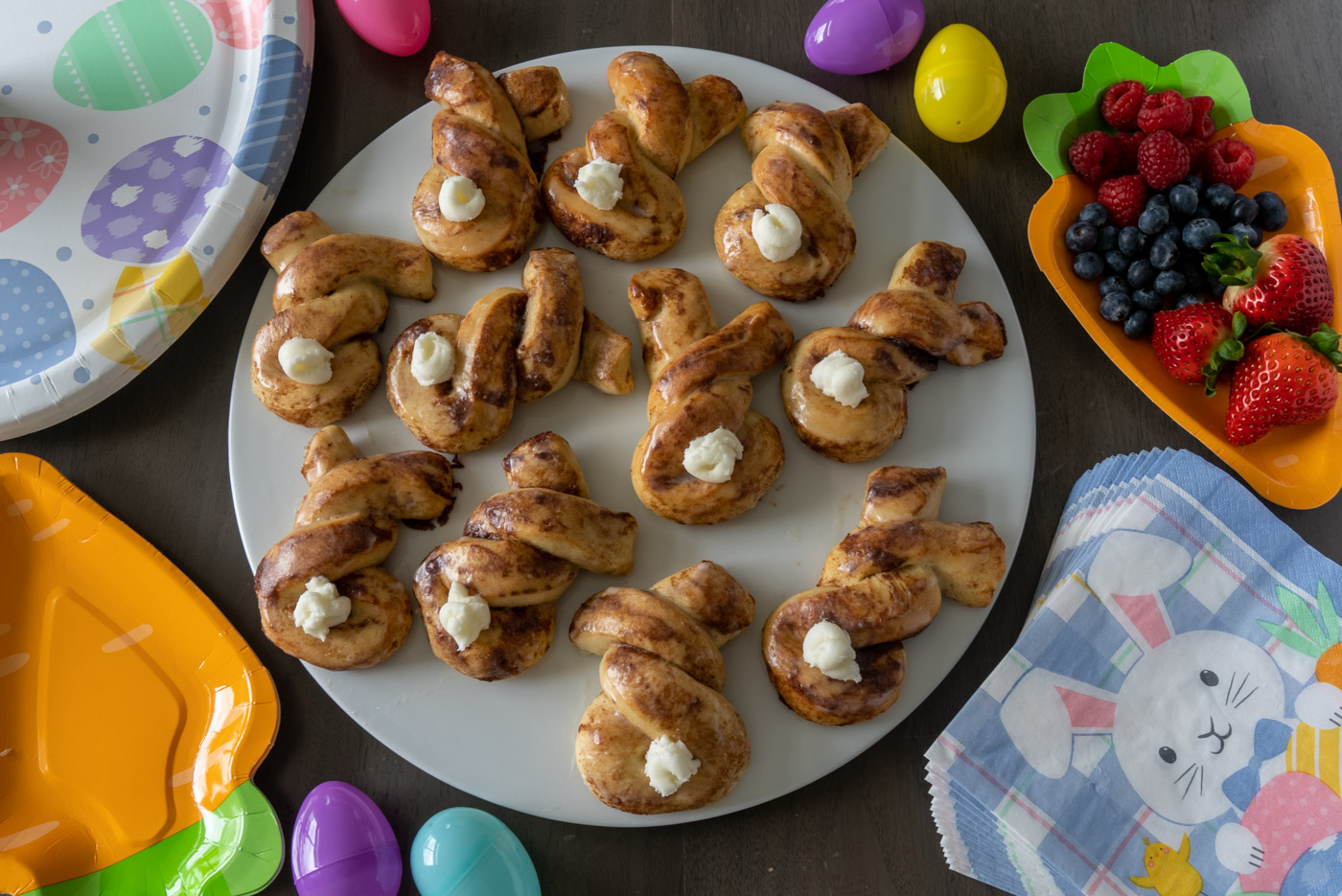 Cinna-Bunny Tails
These Cinna Bunny Tails will hop off the table!
Ingredients
2 packets of included Cream Cheese Icing, keep one at room temperature and put the other in the fridge
Instructions
Unroll each cinnamon roll, and cut it in half. Fold each half in half and twist twice.
Place on a baking sheet sprayed with nonstick spray. Separate the two ends so they look like bunny ears.
Cover with plastic wrap coated with nonstick spray and let rise for 30 minutes.
Bake at 350ºF for 25 minutes or until golden brown.
Once baked, place on a cooling rack. Brush each bunny with frosting while still hot, using the included packet of frosting that has been at room temperature.
Allow to cool for 10 minutes. Squeeze about a teaspoon of frosting, from the packet that was in the fridge, for the tail on each of the bunnies.