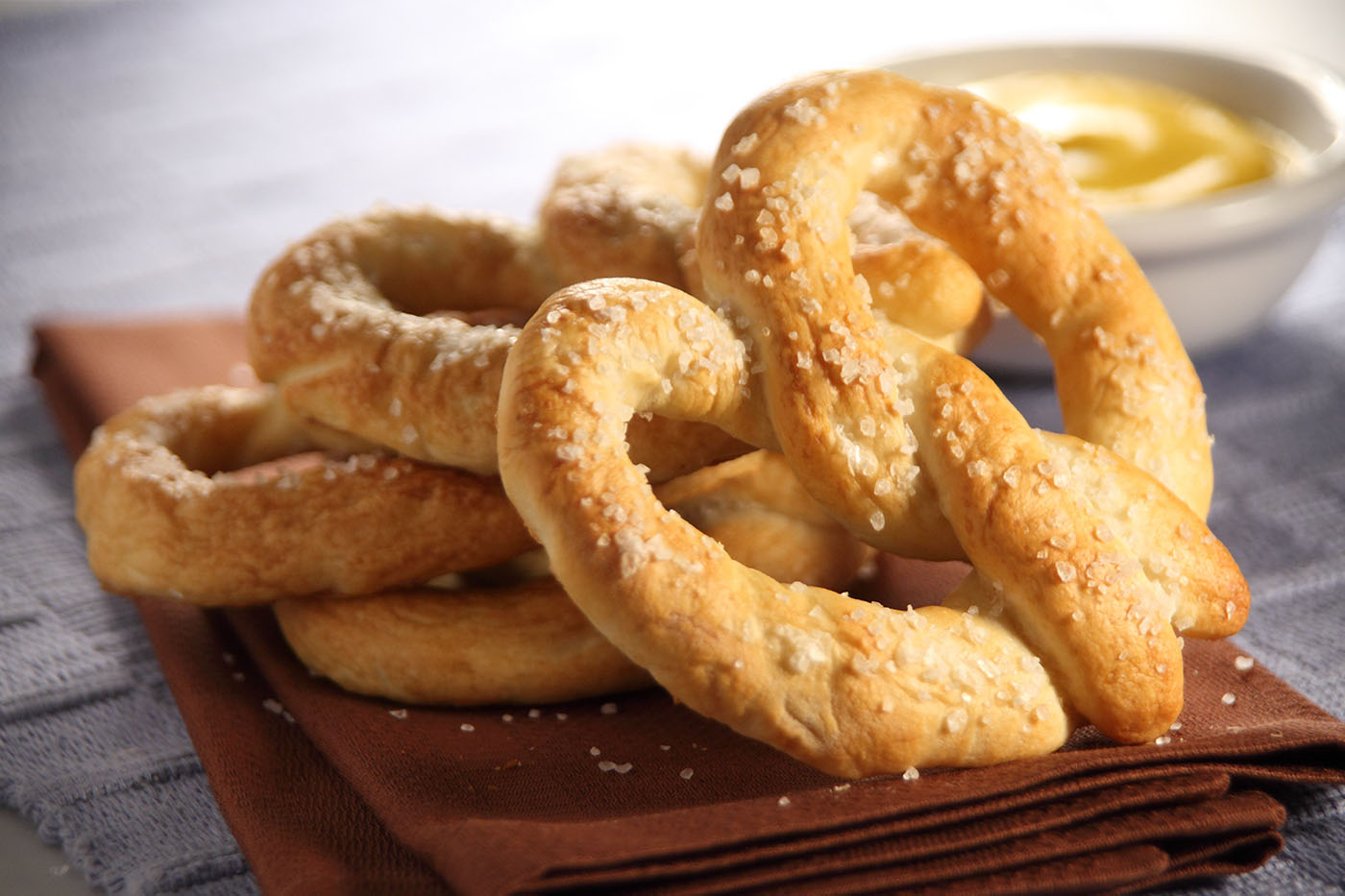 Soft Pretzels
Make these popular soft pretzels at home for the whole family to enjoy!
Instructions
Roll 2 dinner rolls combined or one Texas roll into a 16-inch rope. Form into a pretzel shape. Repeat with remaining rolls and place on large sprayed baking sheets.
Cover with sprayed plastic wrap and let rise 30-45 minutes. In a large saucepan, bring 6-inches of water with 1 tablespoon baking soda to boil. Remove plastic wrap and slip pretzels, a few at a time, into gently boiling water. Boil for 30 seconds on each side.
Remove with slotted spoon; drain on cooling rack. Sprinkle with coarse salt or other desired toppings. Return to sprayed baking sheet. Bake immediately at 375 degrees F 15-20 minutes or until golden brown.