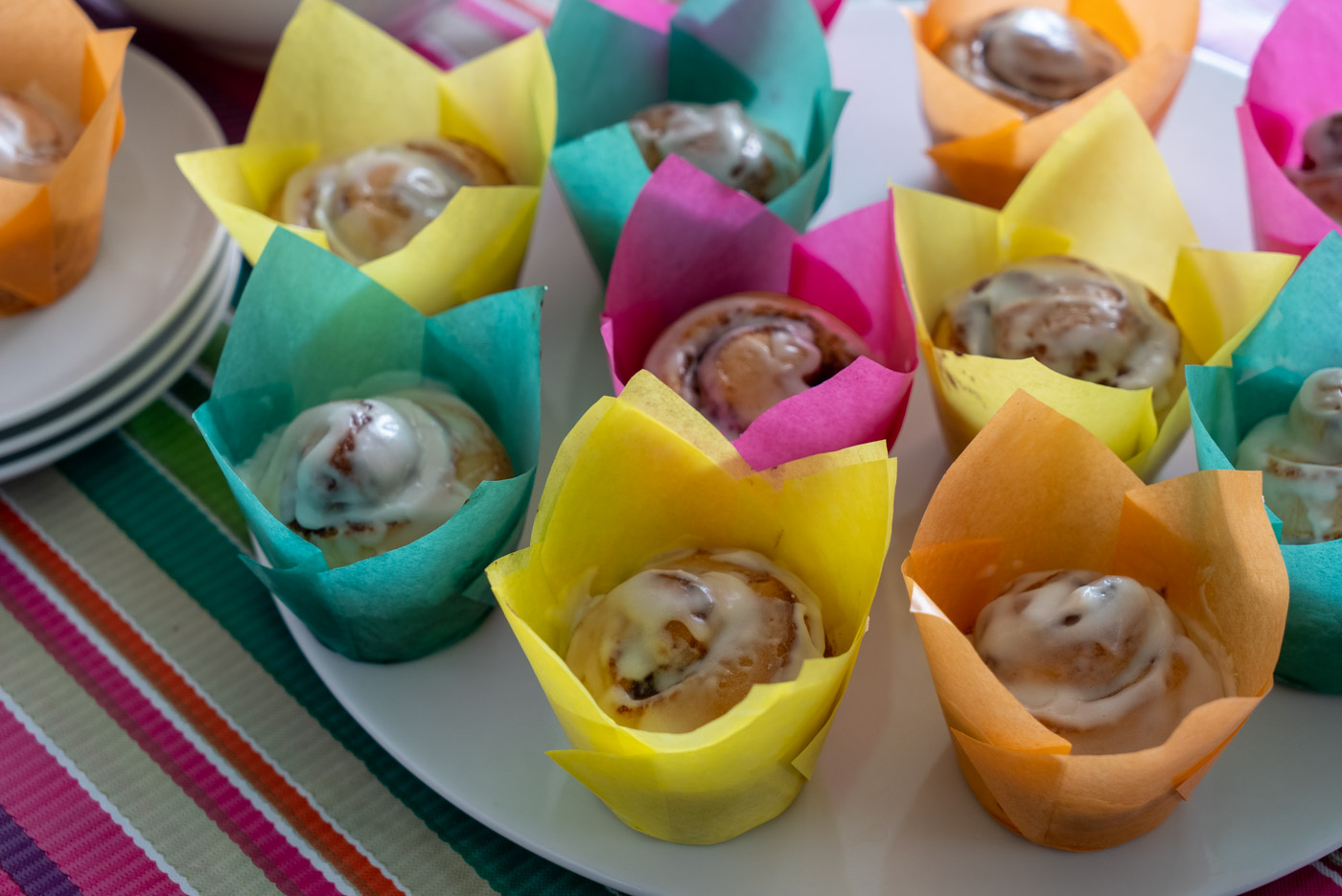 Mini Cinnamon Roll Cupcakes
Mini Cinnamon Roll Cupcakes are a bite sized treat for your next party!
Ingredients
2 packets of included Cream Cheese Icing
24 paper cupcake liners
Instructions
Unroll each cinnamon roll halfway, and cut it in half. Roll up the unrolled piece to make another cinnamon roll.
Place in a muffin tin with paper cupcake liners (pictured are the tulip-style cupcake liners).
Cover with plastic wrap coated with nonstick spray and let rise for 30 minutes.
Bake at 350ºF for 10-20 minutes or until golden brown.
Once baked, place on a cooling rack. Frost with included frosting. Decorate with sprinkles or fill picks for extra fun!