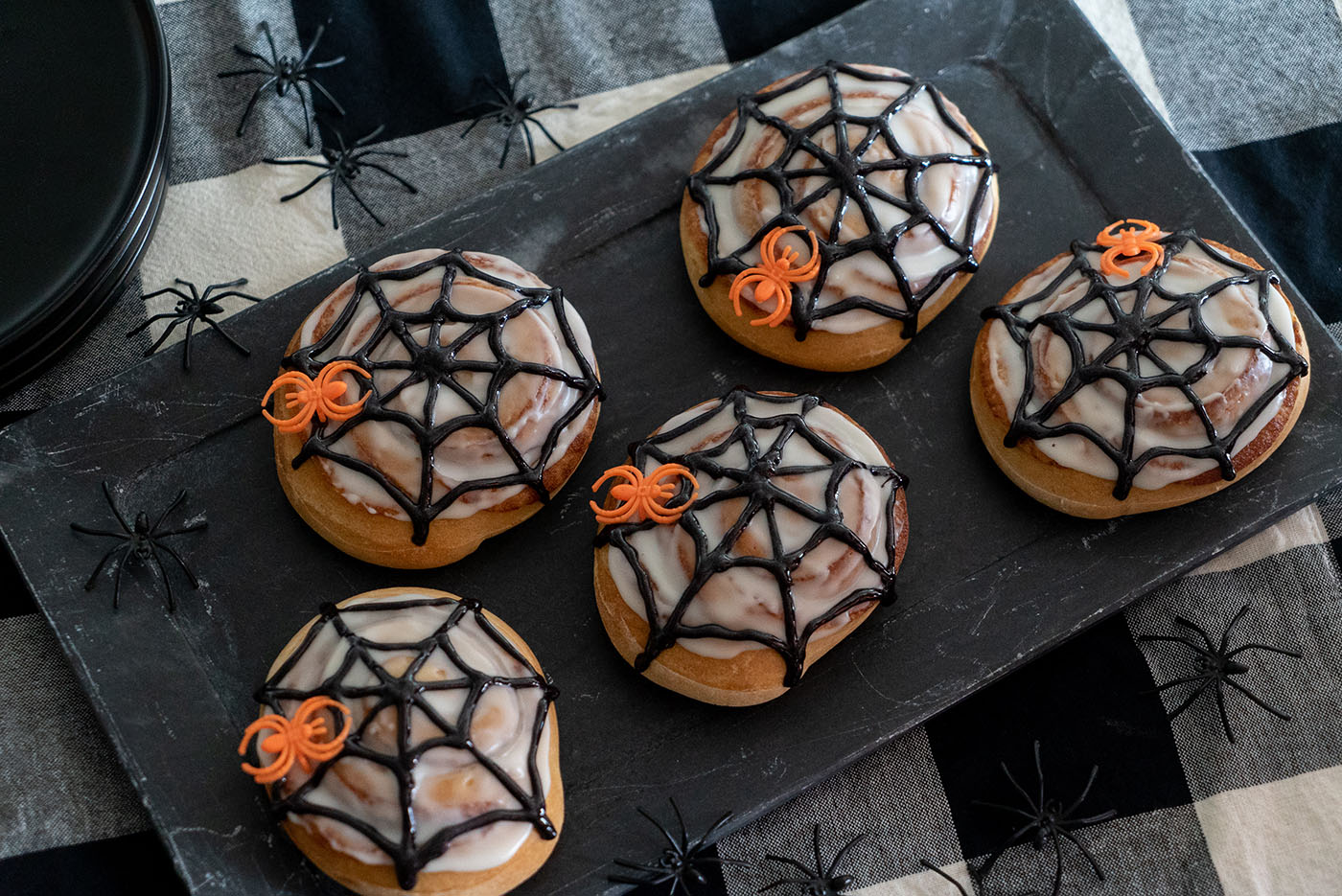 Spider Web Cinnamon Rolls
Spider Web Cinnamon Rolls will have your Halloween party crawling with excitement.
Ingredients
1 tube black writing gel 3.5oz
12 plastic spiders
Instructions
Bake Cinnamon Rolls according to package instructions.
Frost all rolls with included frosting.
Using black writing gel make a spiderweb by piping 8-9 lines going diagonally from the center to the outside. Then make a wide "U" shapes between the diagonal lines.
Top with plastic or candy spider.