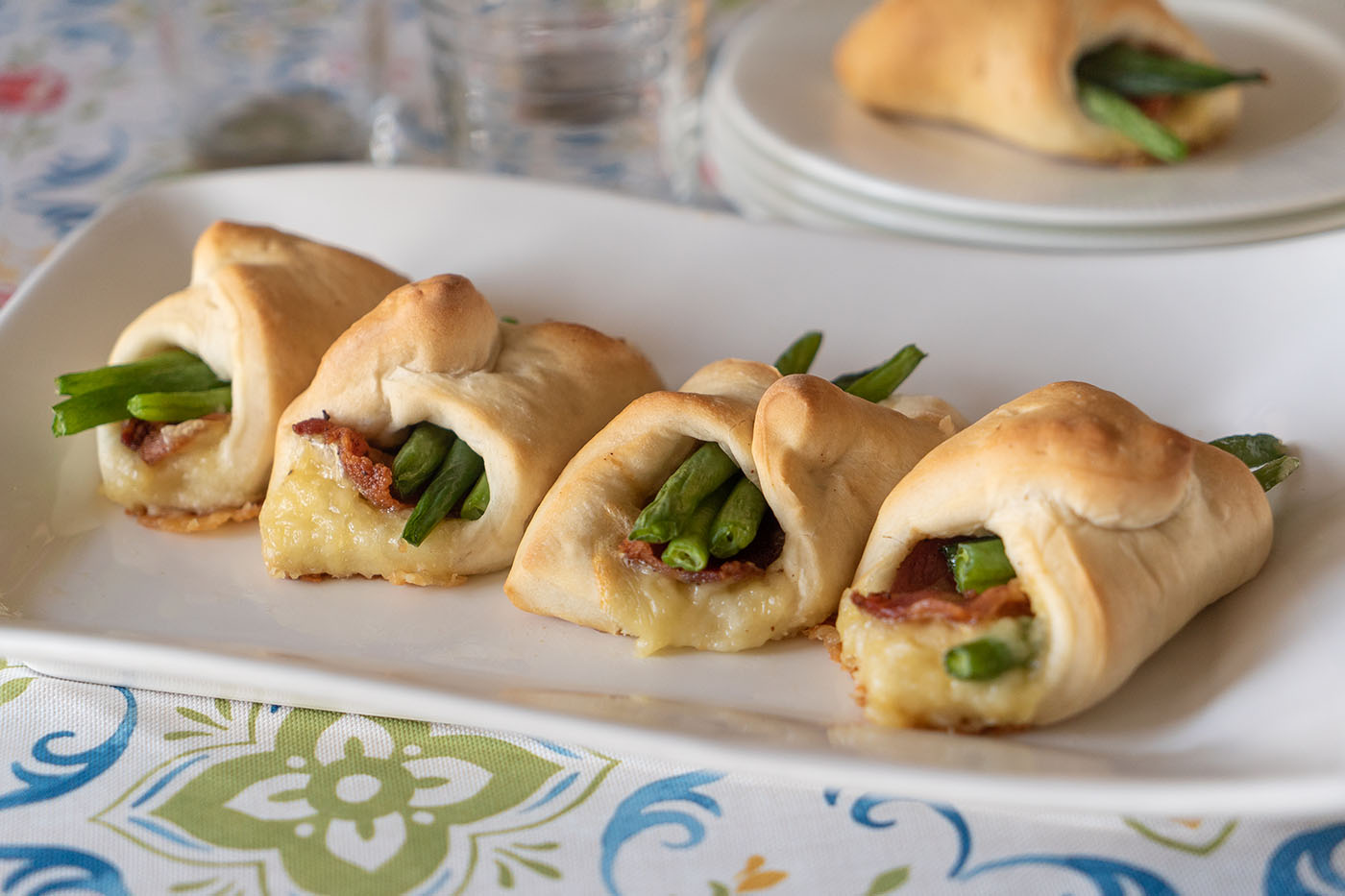 Brie and Green Bean Bundles
Incredibly delicious appetizer that will make your brunch or special occasion amazing.
Ingredients
12 Rhodes White Dinner Rolls, dough thawed to room temperature
2 cups fresh green beans, trimmed and blanched
8 oz brie cheese
6 slices of bacon, sliced in half and cooked
Instructions
Spray counter lightly with non-stick cooking spray. Combine 12 Dinner Rolls and flatten/roll out into a 9 x 12″ rectangle.
Cut dough into 12 – 3 x 3″ pieces by slicing 3 times on the 12-inch side, 3-inches apart. and 2 times on 9-inch side, 3-inches apart.
Cut the brie into twelve equal sized pieces then place one piece of brie on one square diagonally. Then layer half a piece of bacon over the brie. Top the bacon with 3 or 4 green beans on all 12 pieces of dough.
Take the outer corners of the dough square and pinch them together over the filling.
Bake at 350ºF for 15 to 20 minutes or until golden brown.