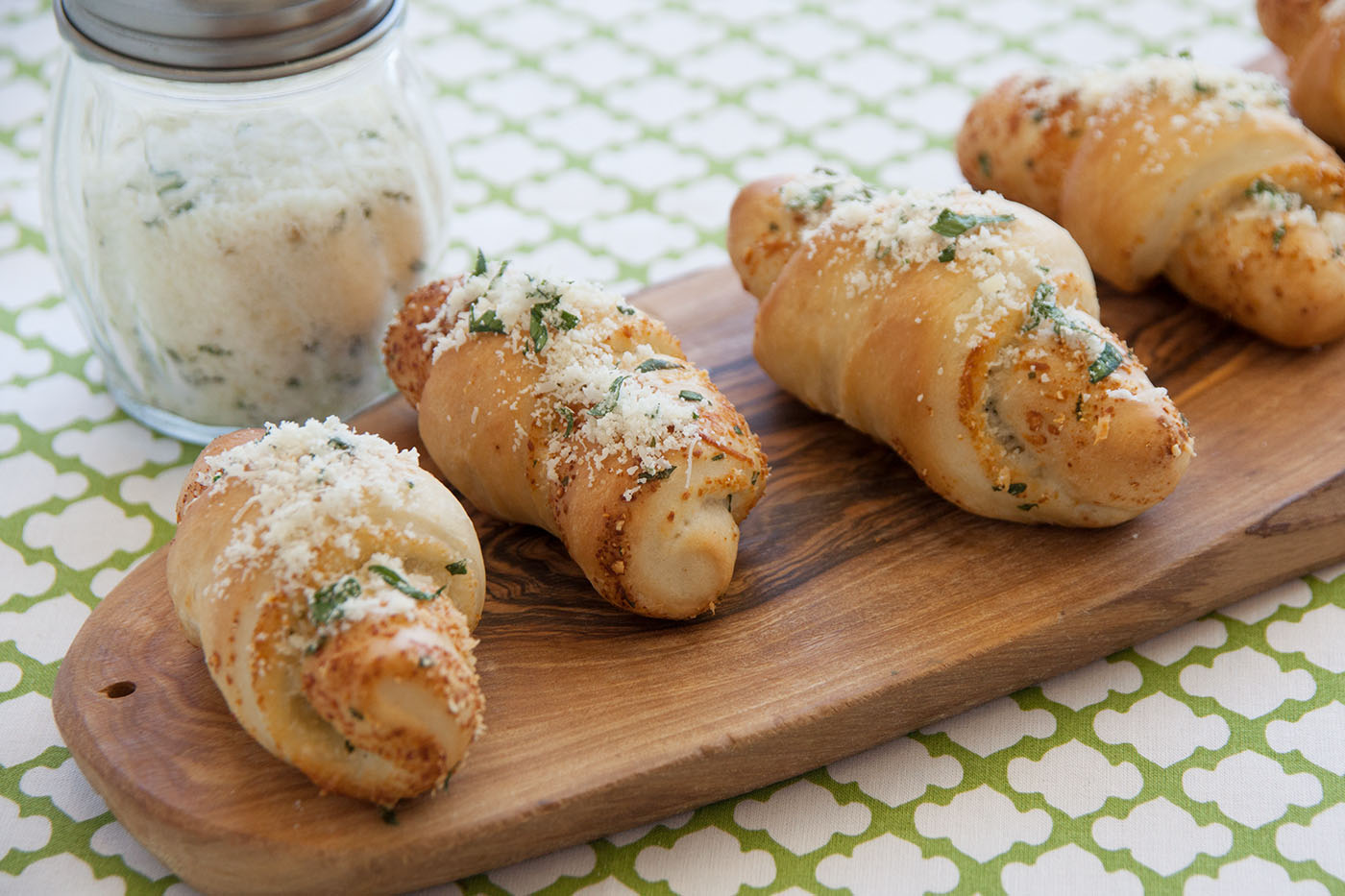 Parmesan And Asiago Crescents
Try these cheesy crescent rolls with dinner tonight! Or for a late night snack!
Ingredients
6 Rhodes Yeast Dinner Rolls, dough thawed to room temperature
1 teaspoon garlic salt
1 tablespoon finely chopped fresh parsley
1/2 cup freshly grated parmesan or asiago cheese
2 tablespoons butter, melted
Instructions
Spray counter lightly with non-stick cooking spray.
Combine rolls and roll into a 10-inch circle. Combine garlic salt, parsley and cheese in a small bowl. Sprinkle 3 tablespoons of the cheese mixture over the 10-inch circle. Press or roll into the dough.
Cut into 12 pie shaped pieces. Roll each piece up starting with the wider end. Pinch the end of the pie shape onto the back of the roll so it won't unwind.
Place on a sprayed baking sheet. Cover with sprayed plastic wrap. Let rise for 30-45 minutes in a warm place.
Remove plastic wrap and bake at 350 degrees F 10-12 minutes. Remove from oven and brush with melted butter. Immediately sprinkle with the remaining cheese mixture.