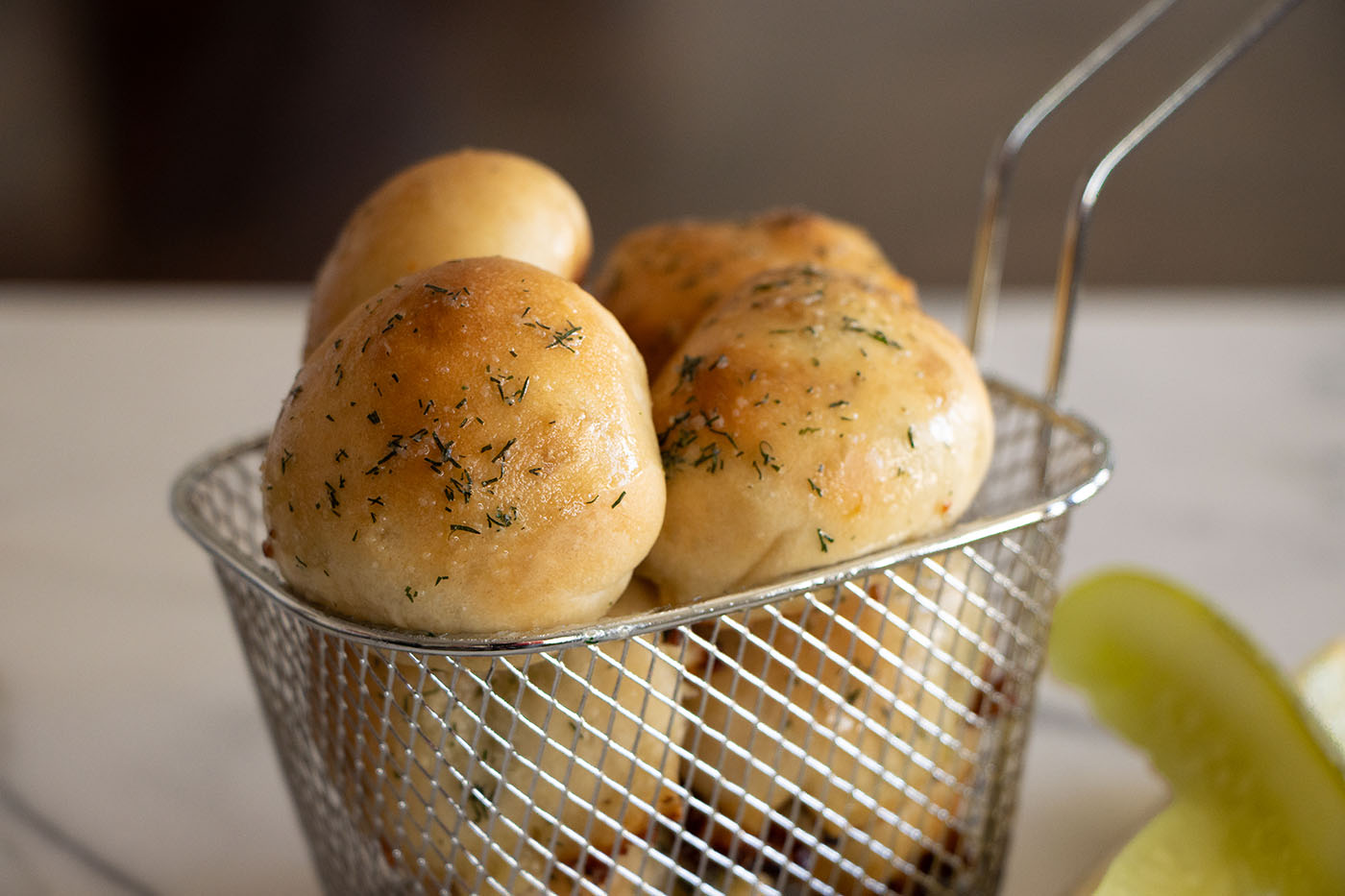 Pickle Poppers
Love the taste of pickles? These cheesy tangy poppers will be a big hit at your next party.
Ingredients
12 Rhodes White Dinner Rolls, dough thawed to room temperature
6-8 Dill Pickle Spears, chopped (about 1 1/4 cup)
8 oz White Cheddar, shredded (about 2 cups)
3 Tbsp butter, melted
1 tsp garlic salt
1 tsp dill
Instructions
Cut each roll into thirds.
Mix the chopped pickles and shredded cheese.
Stretch a piece of dough to about a 3-inch circle. Place 1 TBSP pickle and cheese mixture in the center of the dough. Wrap the dough over the edges and pinch to seal so the pickle and cheese are inside the dough. Place sealed side down on a sprayed baking sheet. Repeat.
Bake at 350ºF for 15 to 20 minutes or until the poppers are golden brown.
Mix together melted butter, garlic salt, and dill. Brush over all the baked pickle poppers. Serve hot.