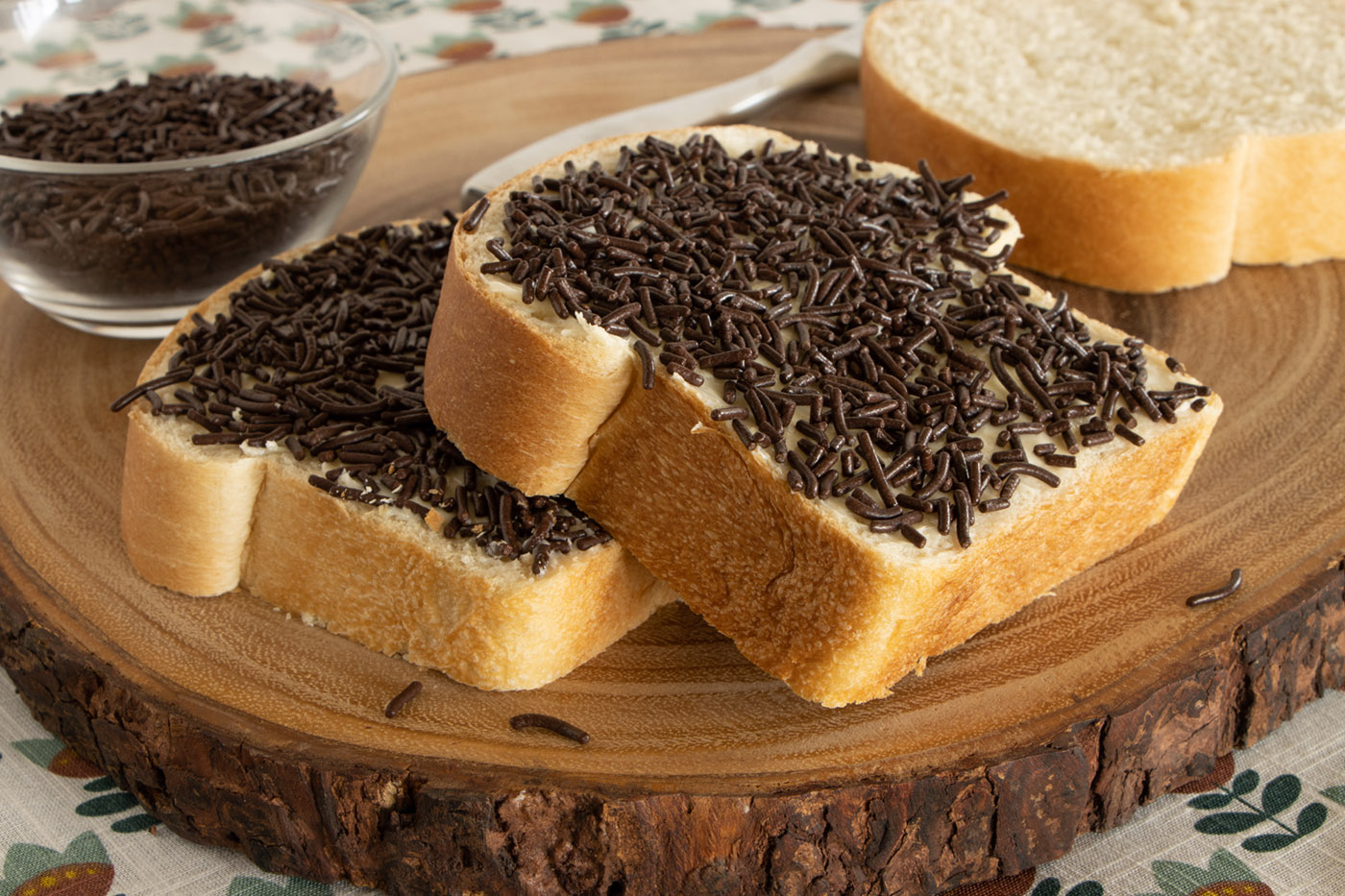 Chocolate Sprinkle Bread (Dutch Hagelslag)
A simply delicious Dutch treat that can't be beat.
Ingredients
1 loaf Rhodes White Bread, baked and sliced into 8 slices
1/4 cup softened butter
1/4 cup chocolate sprinkles (De Ruijter brand, if you want the best)
Instructions
Butter one side of each bread slice.
Cover completely with sprinkles.