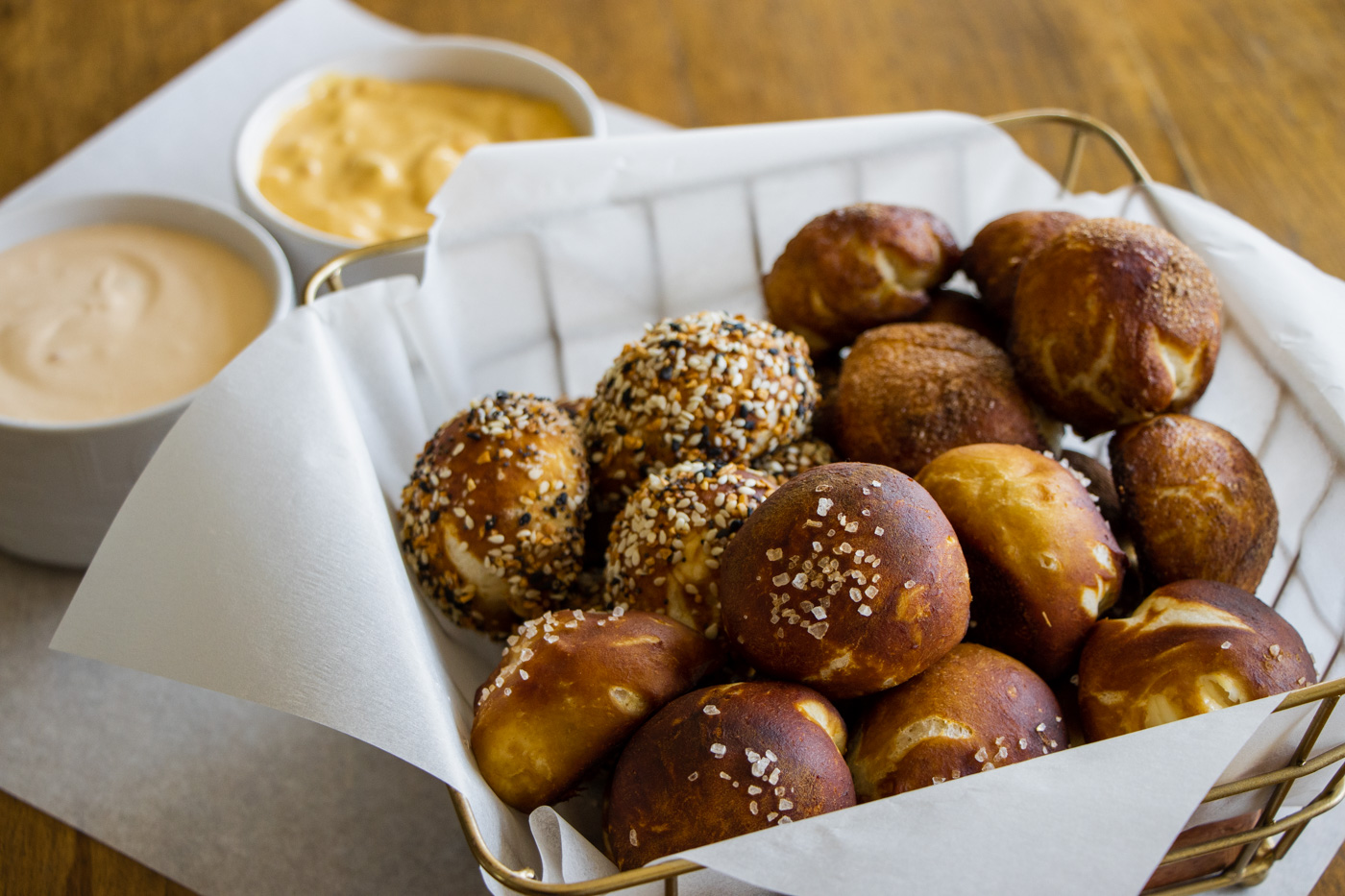 Stuffed Bagel Bites
These mouth-watering bagel bites are filled with cream cheese, making every bite the perfect ratio of bagel to cream cheese.
Ingredients
12 Rhodes White Dinner Rolls, dough thawed but still cold
8 oz cream cheese, cut into 24 cubes
6 cups of water
1/2 cup molasses
6 Tbsp baking soda
Cinnamon Sugar
Cheese
Everything but the Bagel Seasoning
Instructions
Preheat oven to 350ºF. Cut each roll in half, making 24 pieces of dough.
Using your fingers, flatten a piece of dough to a 3 inch circle. Place a piece of cream cheese in the center of the dough and wrap the dough around the cream cheese. Pinch the edges to seal in the cream cheese.
Repeat step two with all of the dough and cream cheese.
Add 6 cups of water to a large pot on the stove top. Add molasses and baking soda and bring to a simmer.
Simmer each bagel bite for 30 seconds in the water mixture. Roll in toppings of choice before placing each bite on a sprayed baking sheet.
Bake at 350ºF for 20-25 minutes or until golden brown.