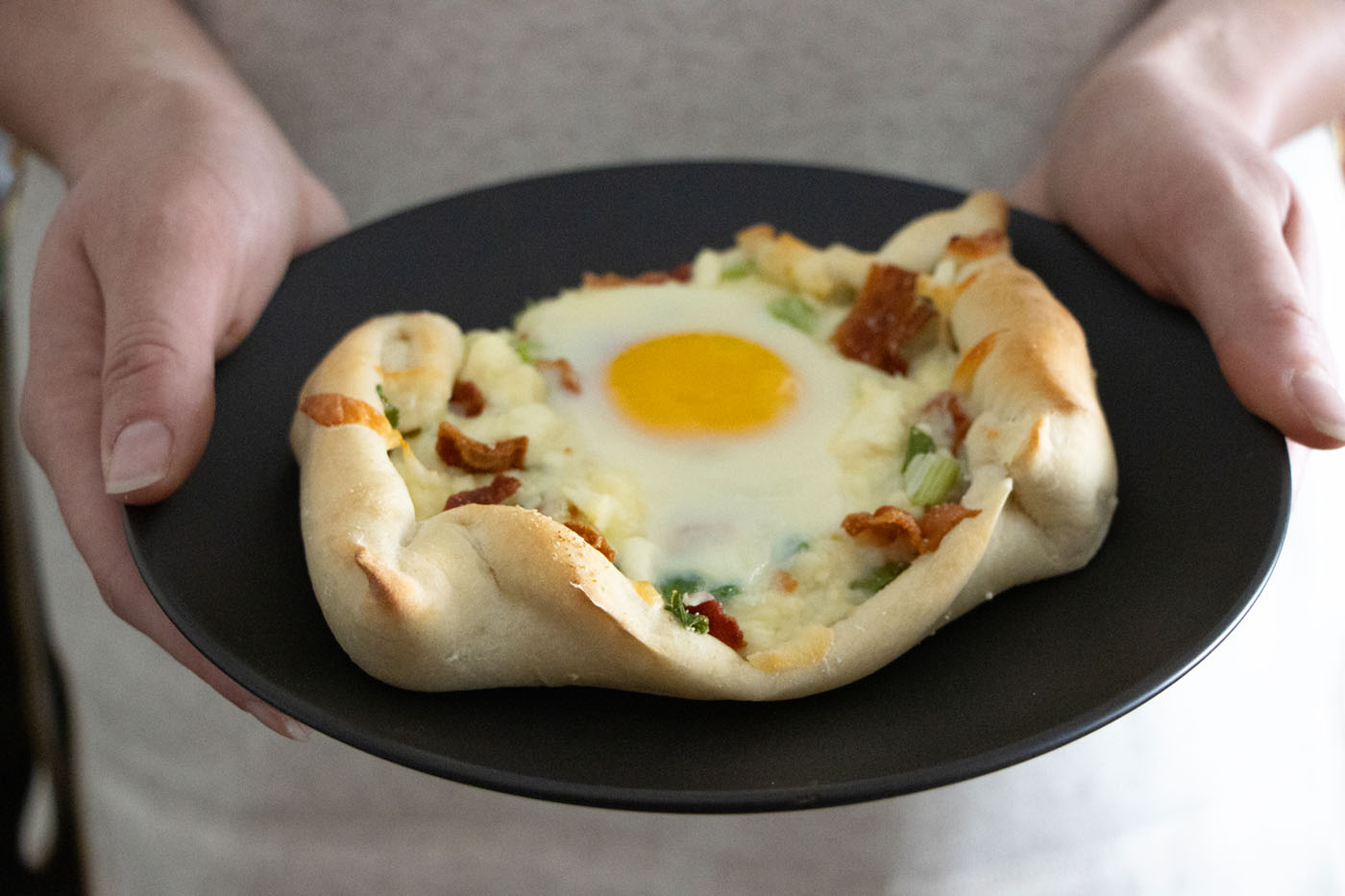 Breakfast Pizza Boats
Filled with all your favorite breakfast fixings, these breakfast boats will have you sailing off into the sunrise!
Ingredients (for 4 pizza boats)
12 Rhodes White Dinner Rolls, dough thawed to room temperature
1 cup shredded mozzarella cheese
1 cup feta cheese, crumbled
4 eggs
1/2 cup green onion, sliced
4 slices of bacon, cooked and diced
Instructions
Preheat oven to 350ºF.
In a small mixing bowl combine the mozzarella, feta, green onion, and chopped bacon. Set aside.
On a sprayed counter top, combine three rolls and roll them out to an oval 12 inches by 5 inches. (Do this with all the dough)
Transfer the dough to a parchment paper-lined, or well sprayed, baking sheet.
Spoon on cheese mixture leaving a 1 inch edge around the outside of the dough.
Fold in the 1 inch edge, creating a crust around the cheese.
Move the cheese so there is a little well in the center of the boat. Crack an egg into the center of the well.
Bake at 350ºF for 20-25 minutes. Enjoy!