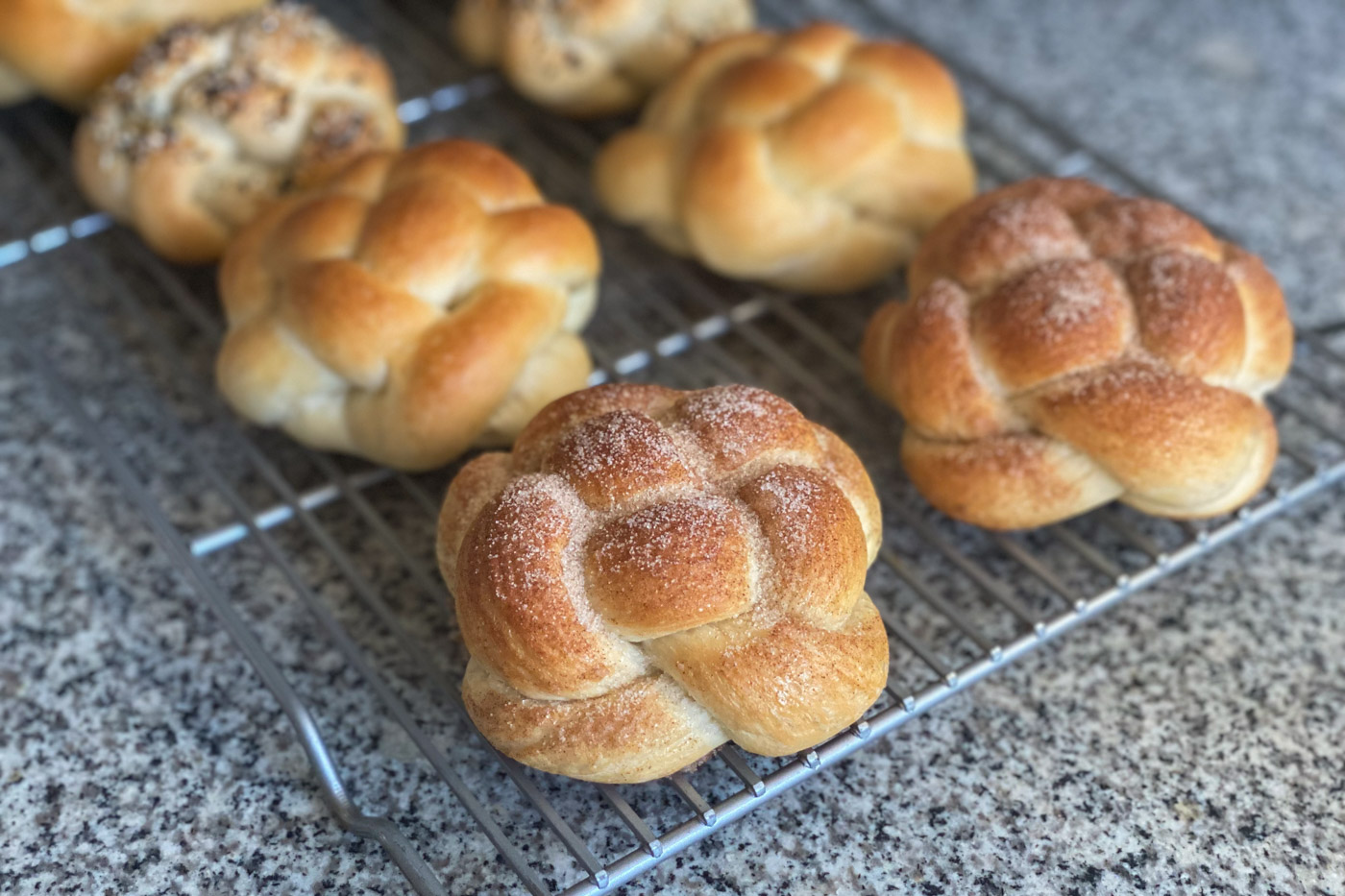 Braided Rolls
Braid your dough into a roll that is as delicious as it is beautiful.
Ingredients
12 Rhodes Dinner Rolls, thawed but still cold
1/4 cup butter, melted
Topping Options
Everything Bagel Seasoning
Cinnamon & Sugar
Garlic Salt
Instructions
Cut 2 Dinner Rolls in half. Roll each half into a 5-7 inch rope.
Form a hashtag with the dough. Weave the ropes so each piece has a section that is over and under.
Cross the top pieces, taking the piece that is underneath over the other. Repeat all the way around, two times. Pinch the pieces together. Then gather them in the center and pinch again.
Place on a sprayed baking sheet then brush with butter and sprinkle with desired toppings.
Cover and let rise for 30-60 minutes.
Bake at 350ºF for 15-20 minutes.