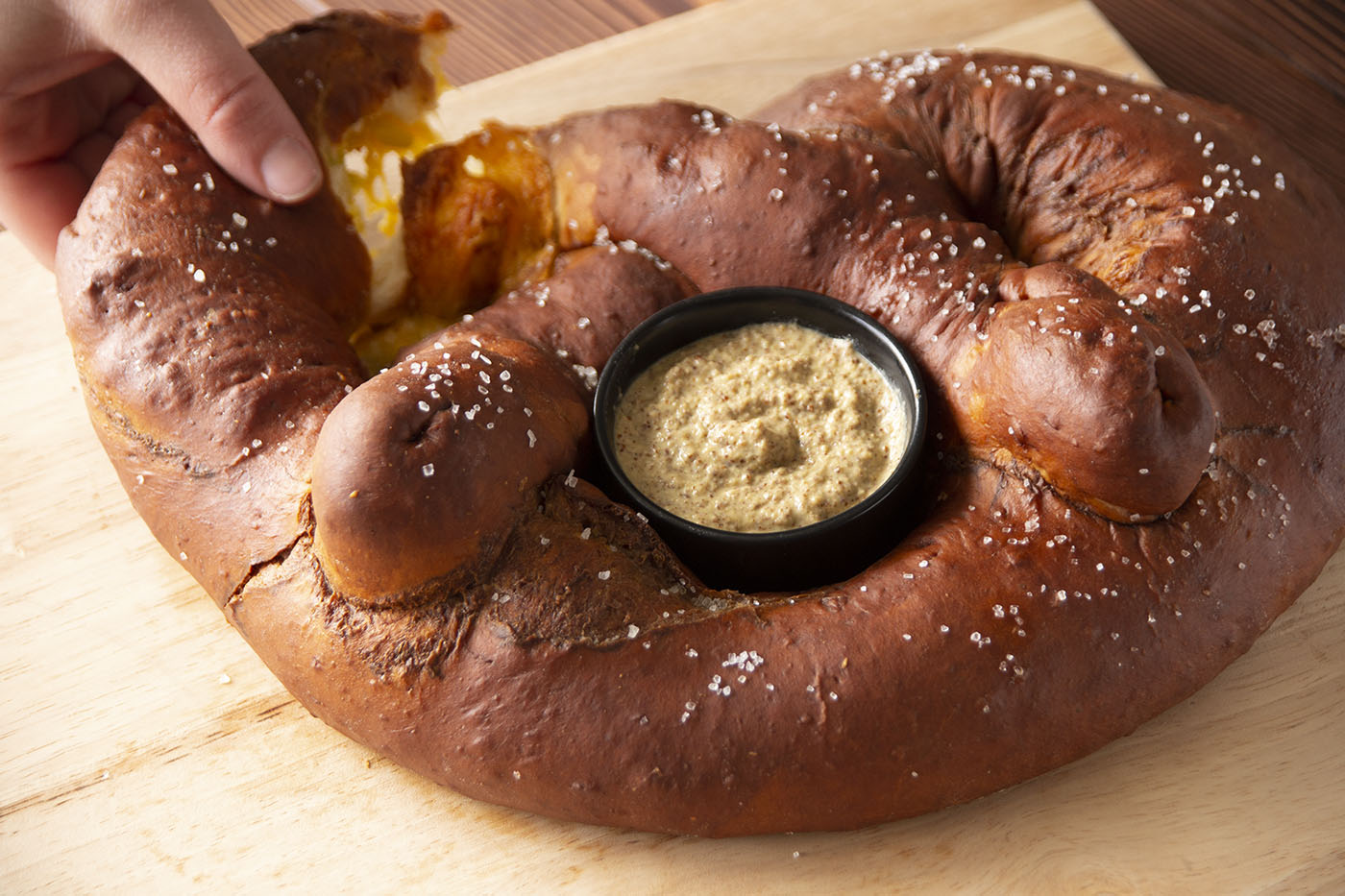 Giant Cheddar Jalapeño Stuffed Pretzel
Spice up your next party with this family and friend pleasing delicious and gooey cheddar and jalapeño stuffed pretzel.
Ingredients
24 Rhodes Yeast Dinner Rolls, dough thawed to room temperature
8 ounces grated cheddar cheese
12 pickled jalapenos, chopped
1 tablespoon baking soda
2 tablespoon butter, melted
coarse salt for topping
wholegrain mustard
Instructions
Spray counter lightly with non-stick cooking spray. Roll dough into a 26×5 inch rectangle. Sprinkle cheese and chopped jalapenos down the center lengthwise. Fold the dough in half lengthwise and pinch the edges together to secure the filling. Roll and stretch the dough with your hands to make it into 5-foot rope.
Form the rope into a giant pretzel shape and place on sprayed baking sheet. Bake at 350°F  30 minutes. Then dissolve the baking soda in 1/2 cup hot water and the pretzel all over with the soda water and continue baking for 10 more minutes until dark golden brown Brush with melted butter and sprinkle with salt. Dip in mustard if desired.