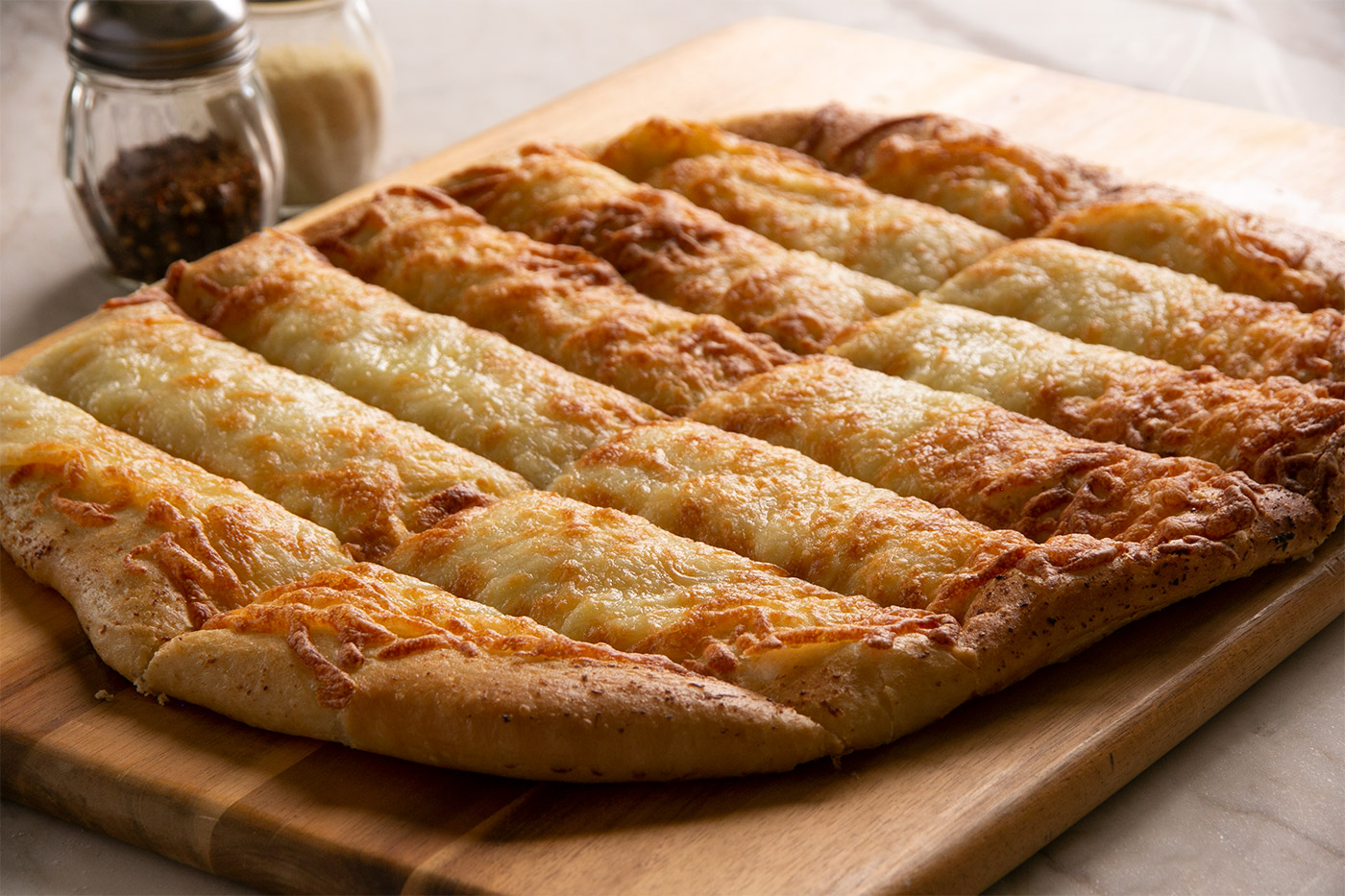 Pizzeria Cheese Bread
Restaurant style cheese bread in the comfort of your own kitchen!
Ingredients
12 Rhodes White Dinner Rolls, dough thawed but still very cold
1/4 cup butter
2 tsp crushed garlic
2 cups mozzarella
Instructions
1. Spray counter with nonstick spray. Combine all roll dough and roll out on the sprayed counter to an 8×13-inch rectangle. Spray a baking sheet with nonstick spray and move the rectangle onto the baking sheet. Cover with sprayed plastic wrap and let rise for 45 minutes to an hour.
2. Melt the butter in the microwave, about halfway. This should take 15 seconds. Add the garlic into the butter and stir to combine.
3. Take the plastic wrap off of the risen dough. Brush all of the butter and garlic mixture over the dough. Sprinkle the cheese evenly across the top of the butter.
4. Bake at 350ºF for 20 minutes or until the cheese is light golden brown on top.
5. Remove from oven and cut into 12 pieces.