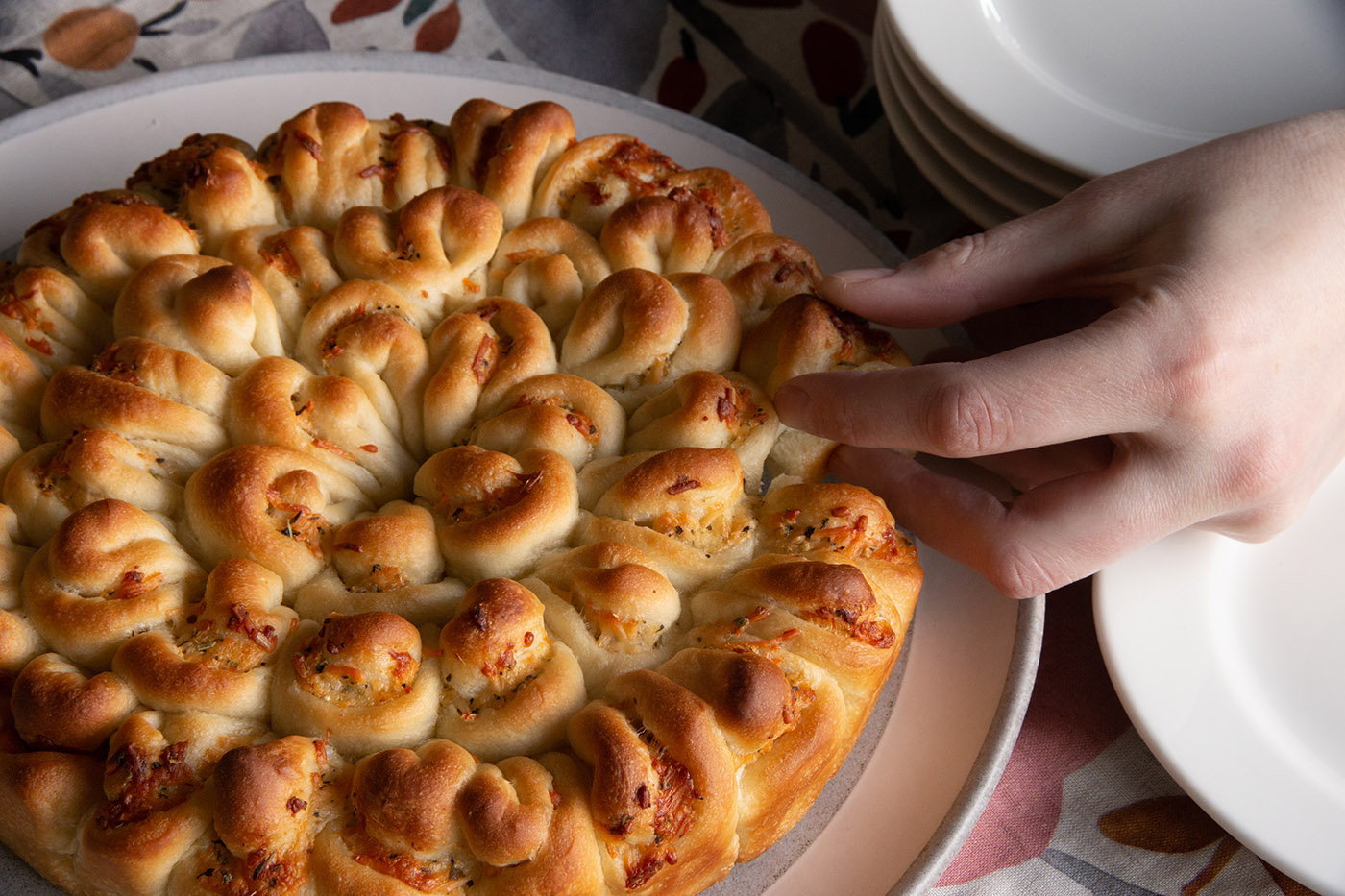 Petal Pull-Apart
Just like beautiful Chrysanthemum flowers, this tasty pull-apart will capture everyones attention!
Ingredients
12 Rhodes White Dinner Rolls, dough thawed but still cold
1/4 cup butter, softened
1/2 cup grated parmesan cheese
1 Tbsp Herbs de Provence
Instructions
Combine butter, Herbs de Provence, and parmesan in a bowl.
Cut each roll into four pieces. Stretch each piece of dough, using your hands, into a 3 inch circle. This doesn't have to be perfect.
Take 1 teaspoon of the butter and parmesan spread and place it in the center of one of the dough circles. Fold the dough in half and press to disperse the filling inside the dough. You should have a half moon shape.
Fold the half moon shape. Take the two ends and pinch them together to create a petal.
Repeat steps 4 and 5 with the remaining dough and spread.
Spray a 9 inch round pan with non stick spray. Arrange all of the petals in the pan, with the pinched ends of the petals facing the center.
Cover with sprayed plastic wrap and let rise for 30 minutes or until doubled in size.
Remove plastic wrap and bake at 350ºF for 25-30 minutes, or until golden brown.