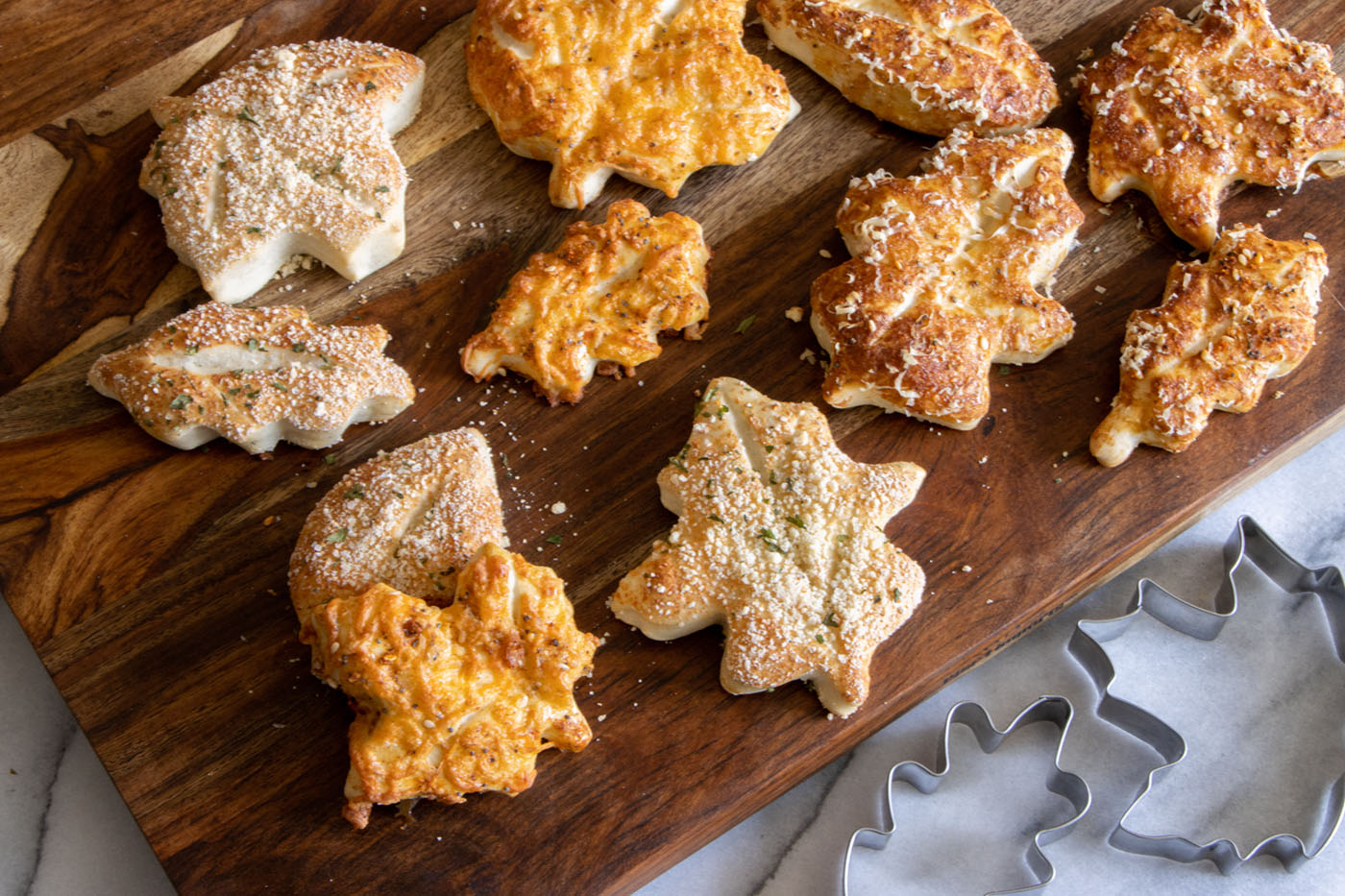 Fall Leaf Rolls
Bring fall to your dinner table with these colorful fall leaf dinner rolls!
Ingredients
8 Rhodes yeast Dinner rolls, dough thawed
1 egg, separated white and yolk
grated parmesan
dried parsley
yellow cheddar, grated
white cheddar, grated
salad supreme seasoning
garlic salt
Instructions
Combine the dinner roll dough into a ball and roll out into a 1/2 inch thick sheet of dough on a surface sprayed with nonstick spray.
Using cookie cutters, cut out leaves ad place on a sprayed baking sheet. Combine scrap dough and roll out again. Cut out more leaves and place on the sprayed baking sheet. Get as many leaves as you can out of the dough.
Brush half of the leaves with egg yolk, and the other half with just the egg white.
Top half of the egg white brushed leaves with parmesan, garlic salt and parsley.
Top the remaining egg white brushed leaves with yellow cheddar and garlic salt.
Top half off the egg yolk brushed leaves with white cheddar and top with garlic salt.
Top remaining egg yolk brushed leaves with yellow cheddar and salad supreme seasoning.
Using a small knife, cut the veins into all of the leaves.
Bake at 350ºF for 15-20 minutes or until some of the leaves are golden.