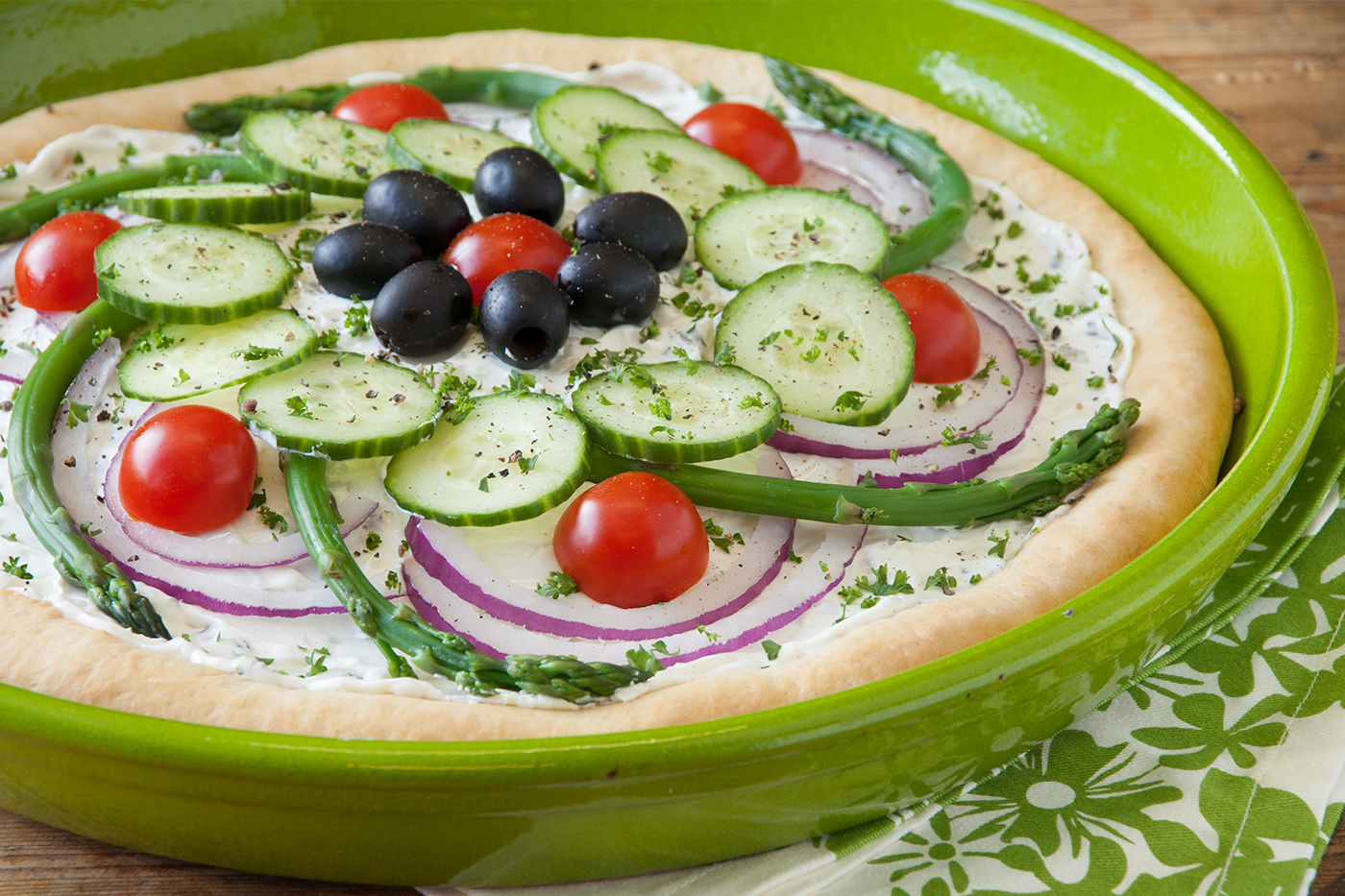 Garden Salad Pizza
This pizza is not only stunning to the eye but oh so good for you and salad lovers will rave about it
Ingredients
6 Rhodes Texas Rolls or 9 Rhodes Dinner Rolls, dough thawed and risen
4 ounces soft plain cream cheese
cherry tomatoes, halved
black olives
small cucumber thinly sliced
cooked asparagus spears
chives
carrot sticks
broccoli, cut into small pieces
McCormick/Schilling Salad Supreme seasoning, if desired
Instructions
Press rolls into a ball. Roll into a 13-inch circle. Place on a 12-inch sprayed pizza pan and poke with a fork several times to keep bubbles from forming.
Bake at 350 degrees F 10-12 minutes or until lightly browned. Remove from the oven and cool.
Spread crust with cream cheese. Arrange vegetables in a decorative pattern. Sprinkle with chives and Salad Supreme, if desired.
Variation: See Fresh Fruit Pizza Recipe