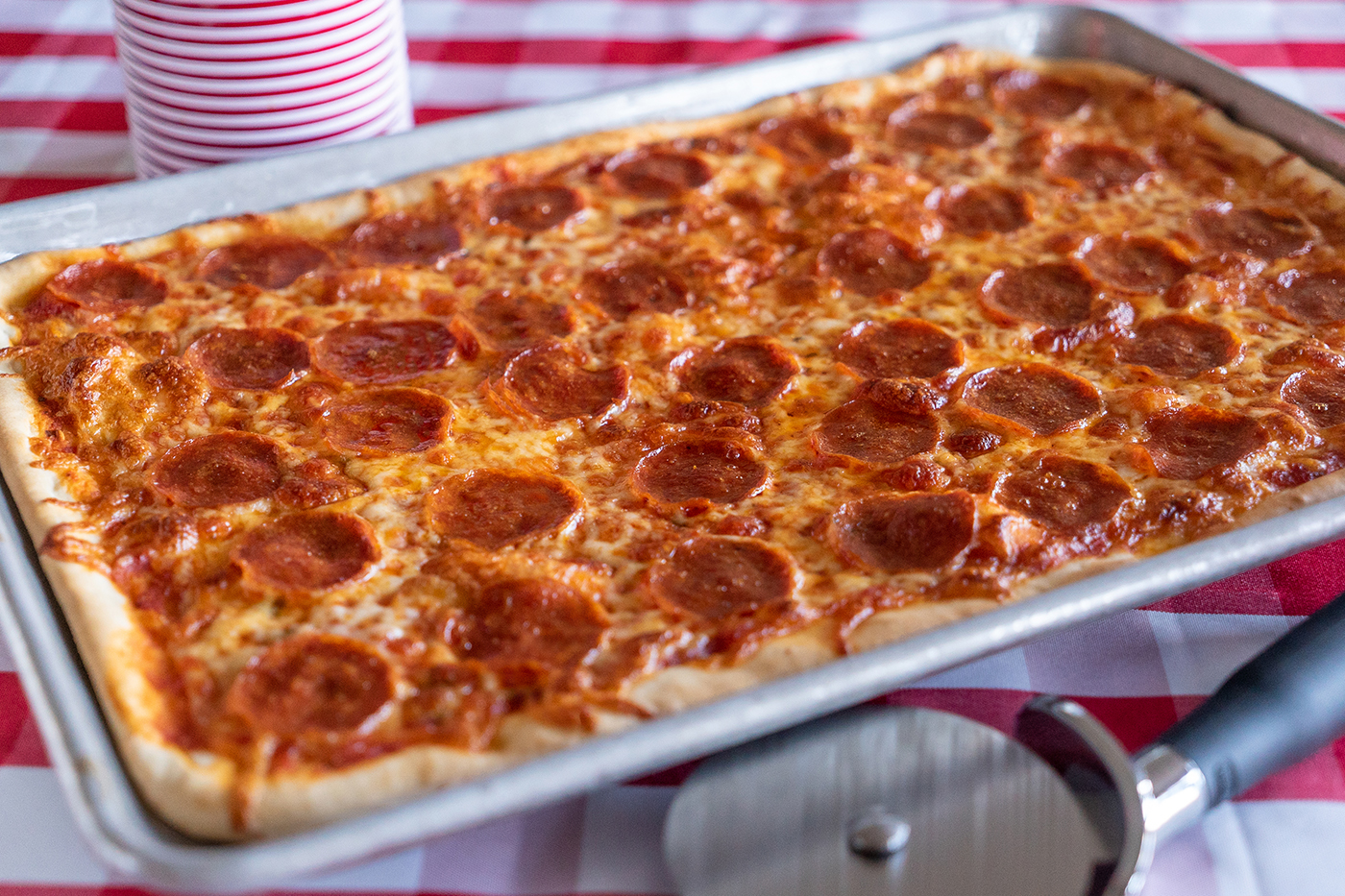 Sheet Pan Pizza
This giant pizza is great for parties of all shapes and sizes!
Ingredients
12 Rhodes White Dinner Rolls or 8 Texas Dinner Rolls or White Bread Loave
1 cup pizza sauce of choice
2 cups cheese
toppings of choice
Instructions
Combine the dough and roll it out on a surface sprayed with nonstick spray. Roll out the dough to be about 2 inches bigger on all sides than your sheet pan. Cover the dough with plastic wrap sprayed with nonstick spray. Leave to rest for 5 minutes.
Spray your sheet pan with nonstick spray and transfer the dough into the sheet pan. Use a fork to poke aeration holes into the dough.
Add sauce, cheese and toppings and bake it at 400ºF for 20 minutes.