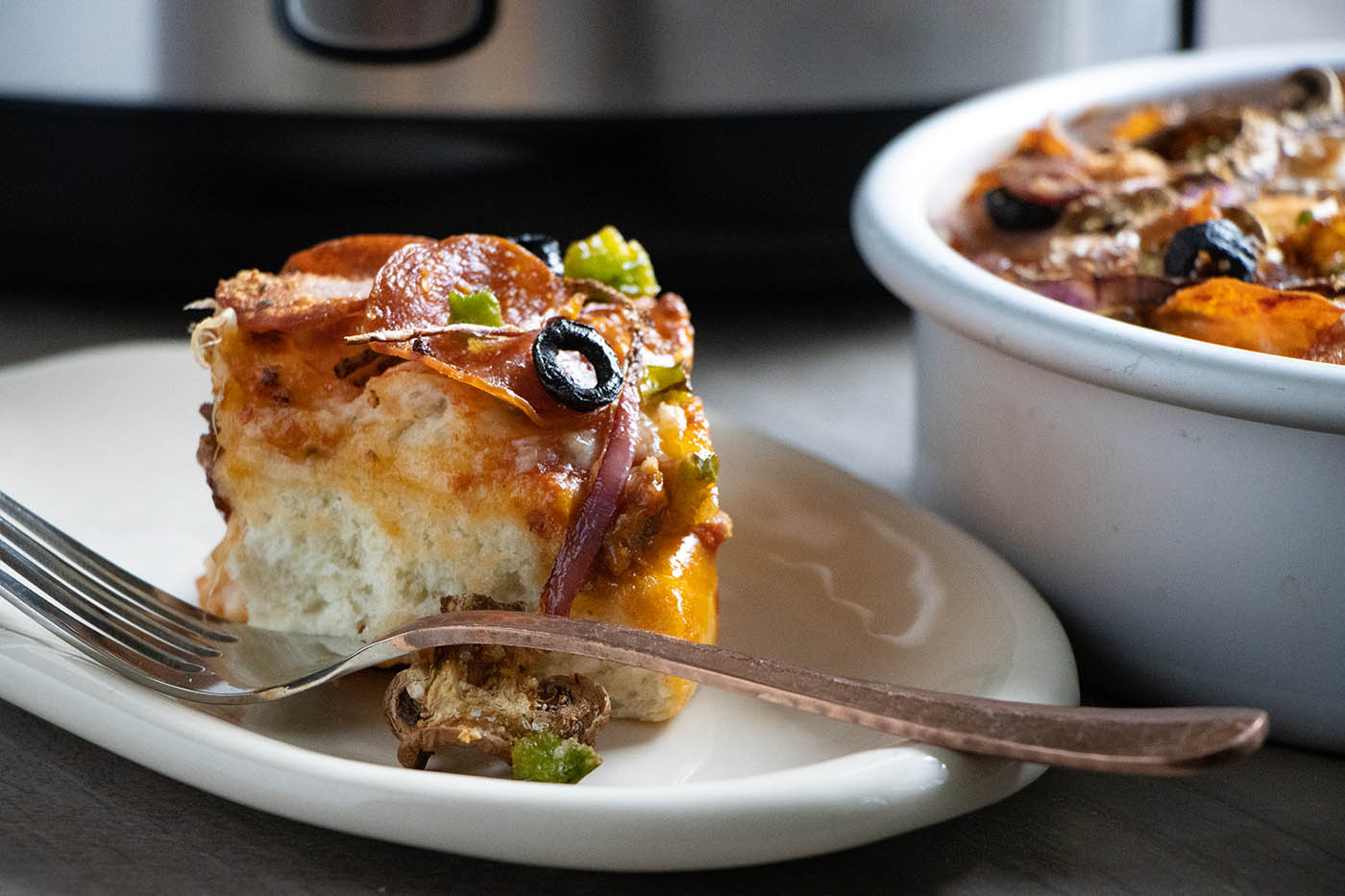 Air Fryer Pizza Bubble Up
This is the air fryer recipe you have been waiting for all week. So easy, that your kids could make it.
Ingredients
8 Rhodes Yeast Dinner Rolls, dough thawed to room temperature
3 Tbsp marinara sauce
1 cup mozzarella, shredded
Sausage, cooked
Pepperoni
Canadian bacon
Bacon, cooked and crumbled
Green pepper, diced
Red onion, sliced
Olives, sliced
Mushrooms, sliced
1-2 tsp garlic salt
Instructions
Use the largest pan that will fit in your air fryer. We used a 7 inch in a 5 qt air fryer. A 9 inch pan or a 5 inch pan will work as well for this recipe depending on your air fryer.
Spray your pan with nonstick spray. Cut each roll into four pieces and distribute in the pan.
Top with sauce and cheese.
Add remaining topping and sprinkle with garlic salt.
Cover tightly with aluminum foil.
For air fryer:
Bake in your air fryer at 325ºF for 15 minutes, remove foil and continue baking for 10 minutes or when the cheese is golden brown.
For oven:
Bake at 350ºF (uncovered) for 35-40 minutes or until golden brown.