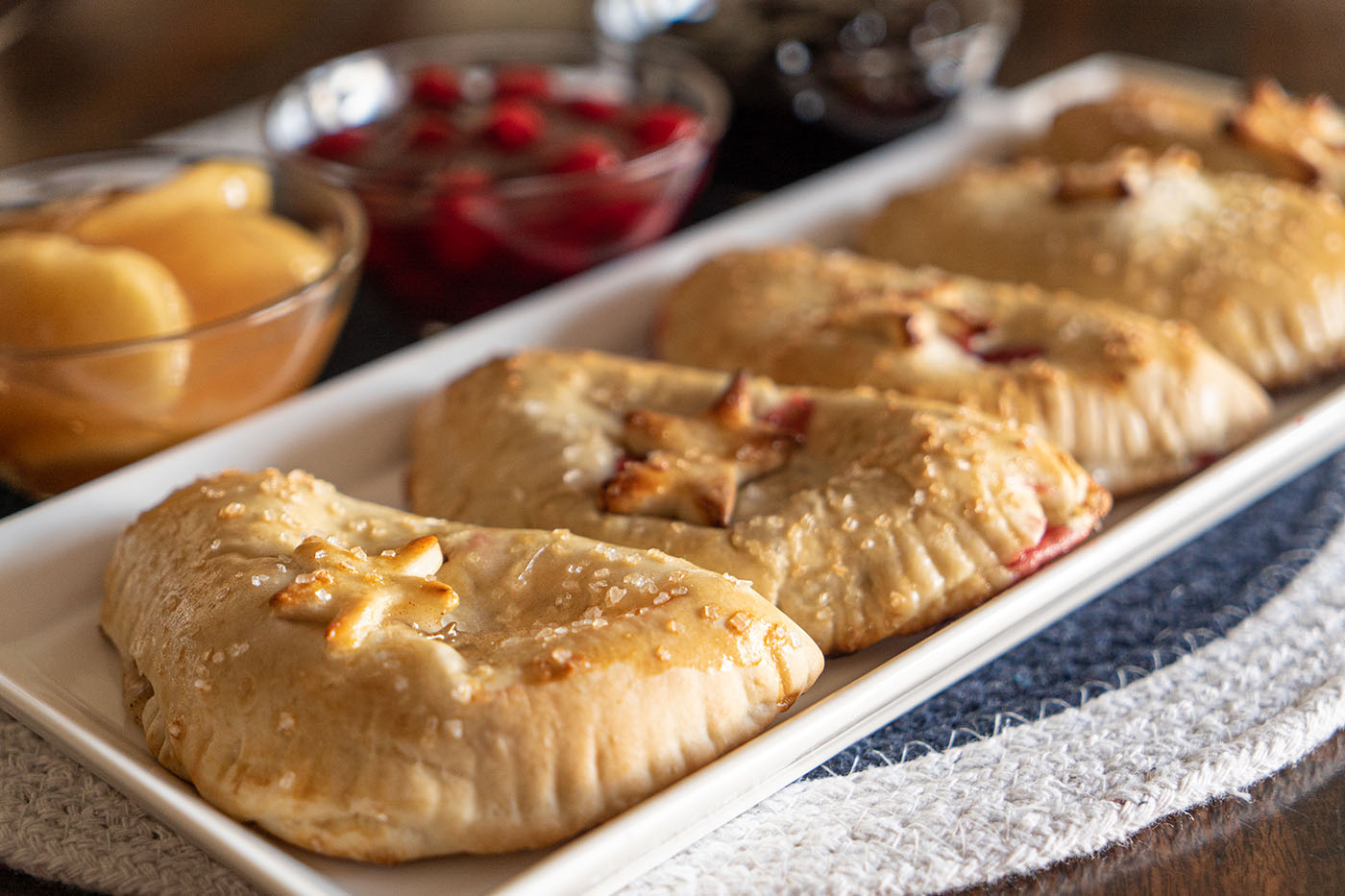 Fruit Hand Pies
These cute fruit filled hand pies are a perfect treat for any party.
Ingredients
14 Rhodes White Dinner Rolls, dough thawed to room temperature
1 can pie filling of choice
1 egg, beaten
3 tablespoons coarse sparkling sugar, for garnish
Instructions
Stretch and roll out 12 of the dough balls into 6-inch circles.
Place about 3 tablespoons filling in the center of each roll.
Fold each hand pie in half to create a half moon shape. Seal the edges first with your fingers, then with a fork.
Place the pies on a baking sheet sprayed with nonstick spray. Use a knife to cut a few vent holes on the top of each pie.
Roll out remaining 2 dough balls into 6 inch circles. Using a small cookie cutter or a knife, cut twelve stars out of the dough.
Place 1 star on each hand pie.
Brush egg generously over the hand pies. Sprinkle each pie generously with sugar and bake at 400ºF for 10-15 minutes until golden brown.