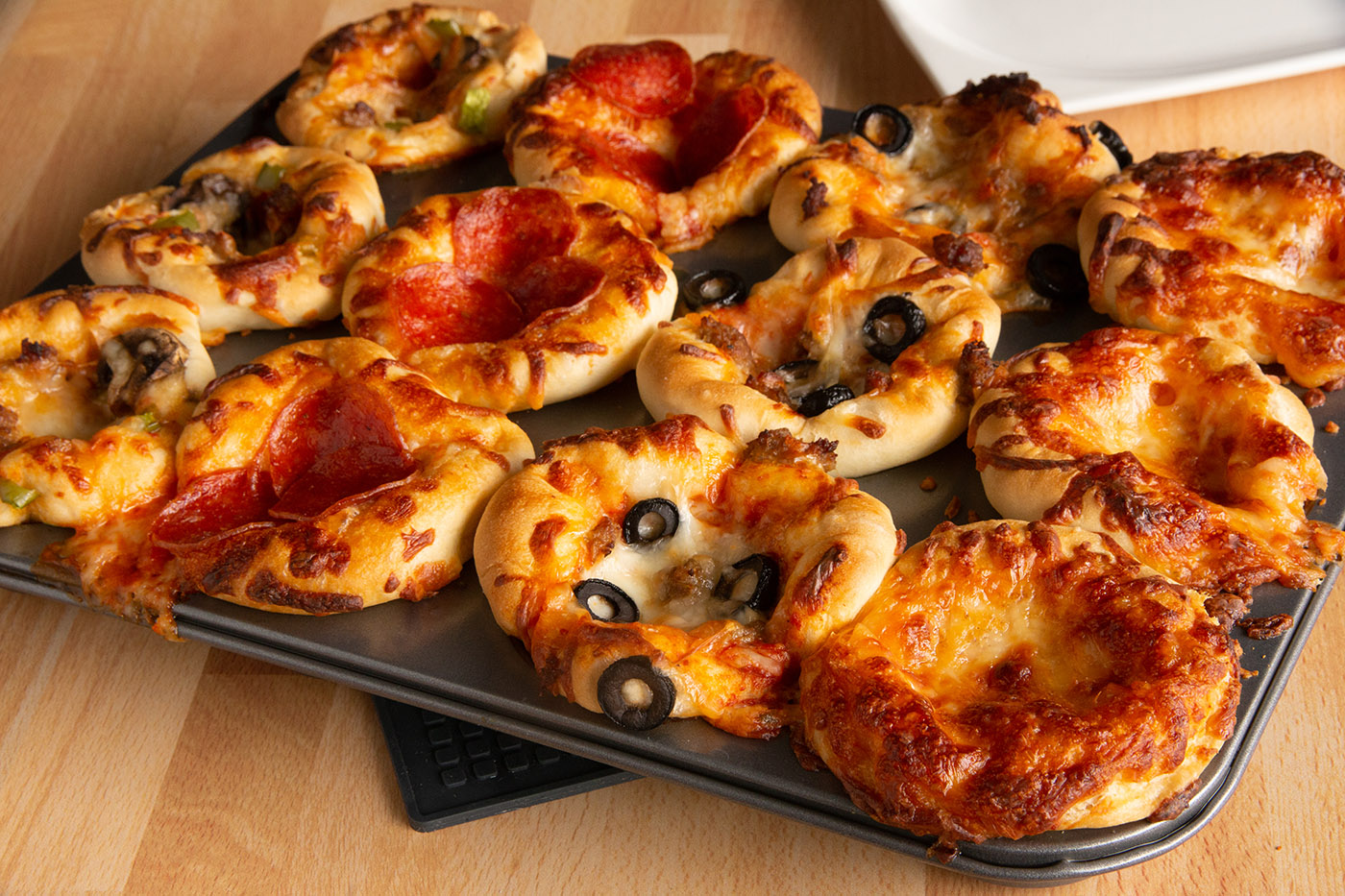 Mini Deep Dish Pizzas
Mini Deep Dish Pizzas are all the best parts of a deep dish pizza baked into a hand held meal.
Ingredients
12 Rhodes White Dinner Rolls, dough thawed to room temperature
3/4 cup marinara
3 cups mozarella, shredded
Toppings
Olives, sliced
Mushrooms, sliced
Pepperoni
Sausage, cooked
Green Peppers, diced
Instructions
Spray a muffin pan with nonstick spray.
Use your hands or a rolling pin to stretch out a roll to a 6 inch circle. Press the roll dough into one of the muffin cups, leave lots of room for crust.
Repeat step 2 with the remaining rolls.
Place a tablespoon of marinara in the bottom of each pizza cup.
Place 1/4 cup shredded mozzarella on top of the marinara.
Add toppings as desired.
Bake at 350ºF for 20-25 minutes or until well browned.