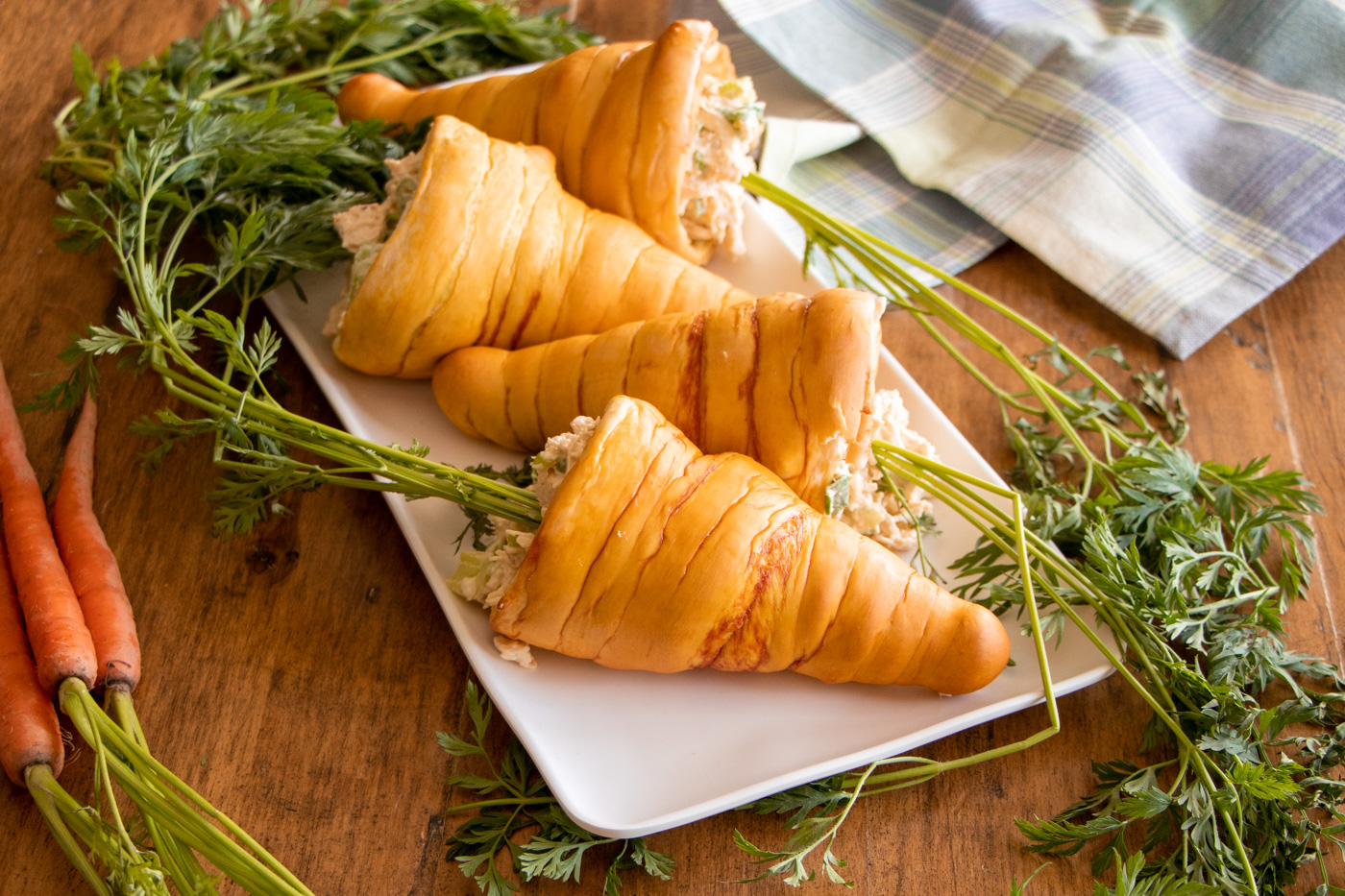 Chicken Salad Carrot Cones
These carrot cones aren't for bunnies but are a fun filled meal for the family.
Ingredients
12 Rhodes White Dinner Rolls, dough thawed to room temperature
red and yellow food coloring
2 cups cooked chicken, chopped
1/2 cup mayonnaise
1 stalk celery, finely diced
1 teaspoon mustard
salt and pepper taste
parsley
Take 2 sheets of paper or one piece of cardstock and make a cone. Cover with aluminum foil, so that paper is not visible anymore. Alternatively, use aluminum fold to mold a cone. Repeat until you have made 4 cones.
Combine 3 Dinner Rolls and roll out into a 30-inch long rope. Wrap the dough ropes around the aluminum cones. Tuck the end at the top underneath and make sure the point is sealed. Lay cones on a baking sheet sprayed with non-stick spray. Cover with sprayed plastic wrap and let rise for 30 minutes. Remove the plastic wrap and brush with melted butter.
Bake at 350ºF for 15-20 minutes or until golden brown.
Combine chicken salad ingredients while the cones are baking.
Remove the foil cone. Mix orange food coloring with a very small amount of water. Paint the cones to make them look like carrots.
To serve, fill with chicken salad and add parsley to make the carrot stem.