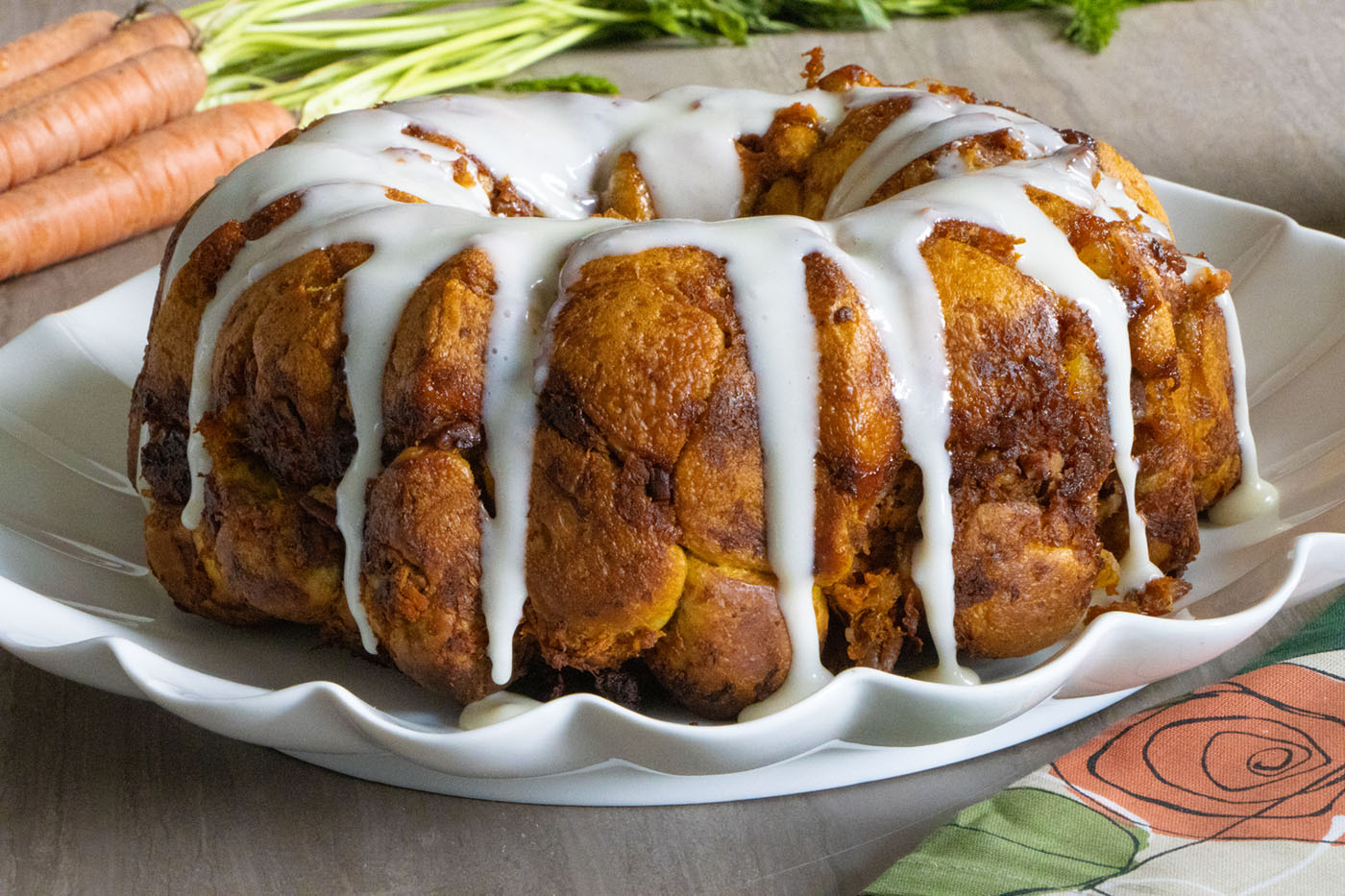 Carrot Cake Monkey Bread
All the flavors of your favorite carrot cake turned into a gooey monkey bread.
Ingredients
24 Rhodes White Dinner Rolls, dough thawed to room temperature
1 1/2 cups finely grated carrots
1/4 cup butter, melted
8 oz can crushed pineapple
1/2 cup chopped pecans
1/4 cup brown sugar
1 Tbsp ground cinnamon
1 tsp ground nutmeg
1/2 tsp allspice
1/2 tsp ginger
1/4 cup maple syrup
Frosting
8 oz cream cheese
1 1/2 cups powdered sugar
1 tsp vanilla
1 Tbsp milk
Instructions
Combine carrots, butter, sugar, pineapple, pecans, and spices in a large bowl. Stir to combine.
Cut each roll into four pieces.
Add 6 of the cut rolls into the carrot mixture and stir to combine.
Repeat step 3 until all rolls are combined with the mixture.
Spray a bundt pan with nonstick spray. Pour the carrot cake and rolls mixture into the bundt pan. Drizzle with maple syrup. Cover with sprayed plastic wrap and let rise for 30 minutes.
Remove plastic wrap and bake at 350ºF for 50-60 minutes or until well browned. Cover with aluminum foil for the last 15 minutes of baking.
Invert onto a serving platter.
Combine icing ingredients with a fork or a whisk and serve drizzled or dipped.