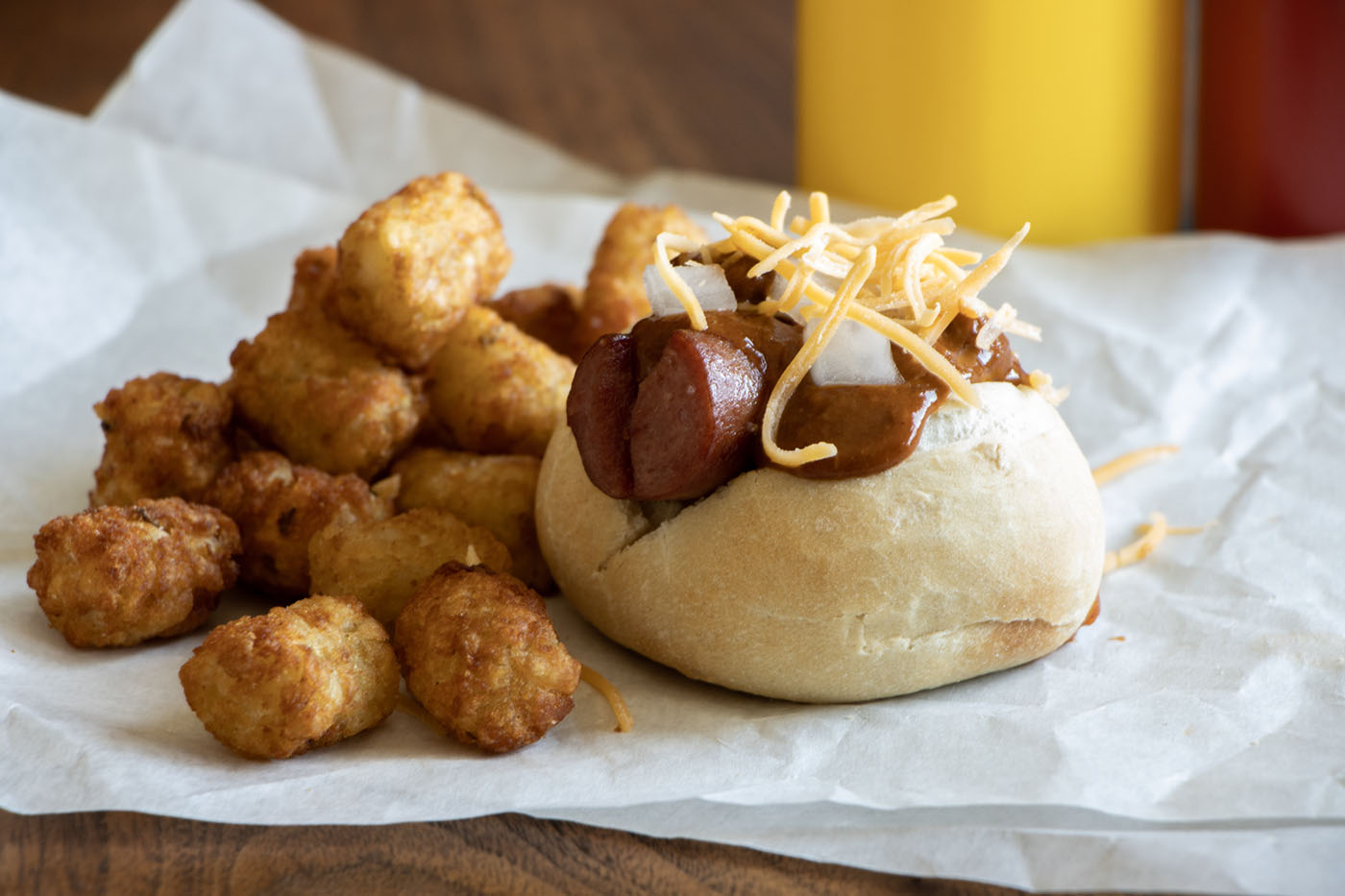 Chili Cheese Slider
Servings: 3 (2 chili dogs per person)
If chili cheese dogs wanted to be fancy they would always be this.
Ingredients
6 Rhodes Artisan French Rolls, baked according to package instructions
3 hot dogs
1 cup chili
1/2 cup shredded cheddar
Diced onion
Instructions
Cut each hot dog in half, then slice them lengthwise.
Place a frying pan on the stove and place it on medium heat. Spray the pan with nonstick spray, and place all the hot dogs, cut side down on the pan. Heat the hot dogs until browned, about 3 minutes on each side.
Cut each artisan French roll where the lines on the top of the roll are. Follow the lines and cut a notch out of the top of the roll.
Place half a hot dog in the notch of each roll. Top with a large spoonful of chili, and top with cheddar.
Place the filling rolls on a sprayed baking sheet and bake at 350ºF for 5 minutes, so that the chili is warm and the cheese is melted.
Top with onions if desired.
Baking Notes
The rolls and hot dogs can be cooked on the grill. For the rolls wrap them in foil and place them on an upper rack. Cut the hot dogs in half and grill them over medium high heat.