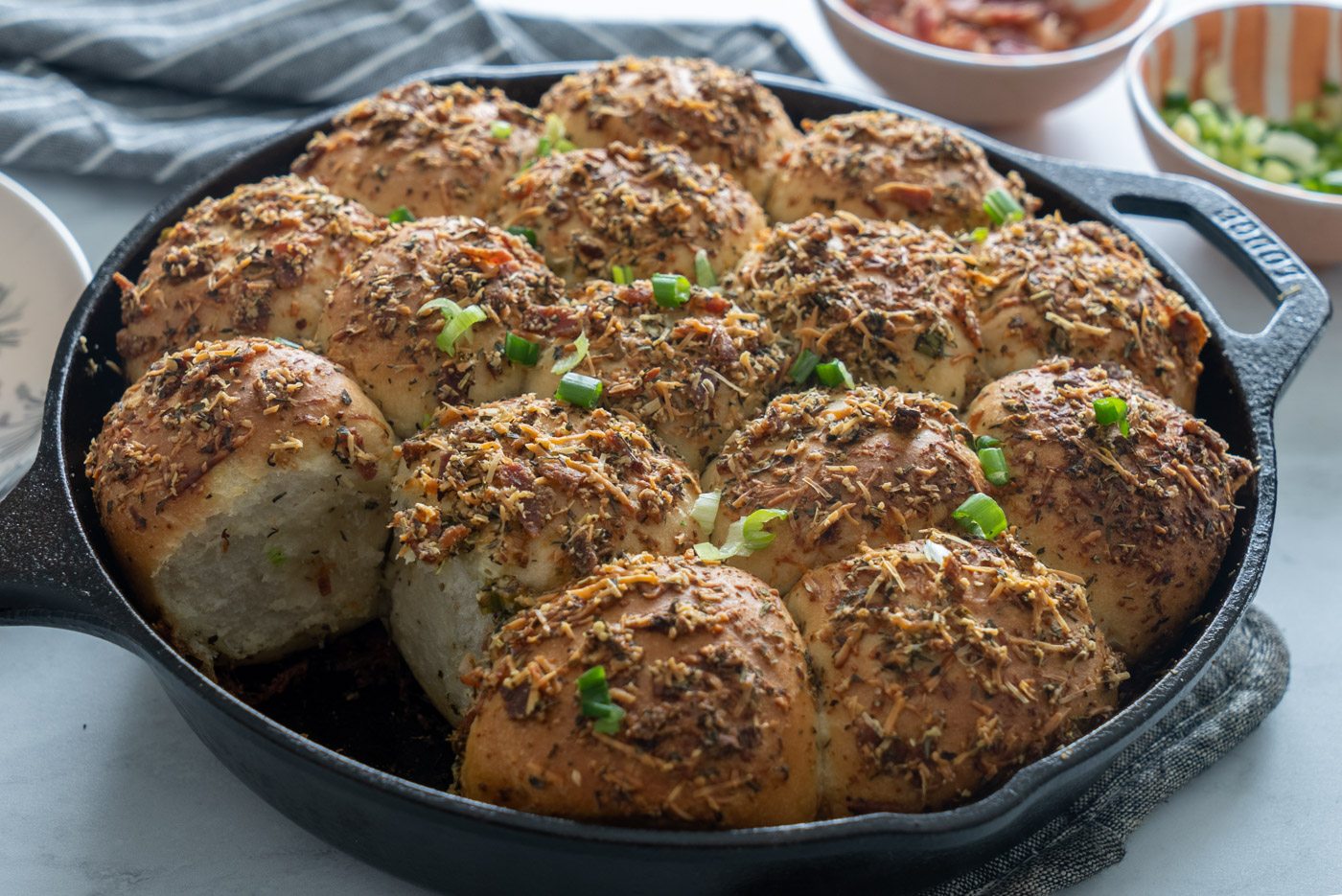 Parmesan Bacon Bites
Bacon, herbs and Parmesan make these rolls a great appetizer for a game or side dish for dinner.
Ingredient
12 Rhodes White Dinner Rolls, dough thawed but still cold
1/4 cup butter, melted
3/4 cup shredded Parmesan cheese
6 bacon strips, cooked and finely crumbled, divided
1/3 cup finely chopped green onions, divided
2 tablespoons grated Parmesan cheese
1 tablespoon Italian seasoning
1/4 teaspoon red pepper flakes
Marinara, Alfredo, or Ranch for dipping
Place melted butter butter in a shallow bowl. In a different bowl, combine the shredded Parmesan, half the bacon, half the green onions, grated Parmesan, red pepper flakes and Italian seasoning.
Dip dough pieces in melted butter, then toss with cheese mixture to coat. Place pieces in a greased 9-inch. cast-iron skillet. Sprinkle with the remaining cheese mixture.
Cover with plastic wrap sprayed with nonstick spray; let rise until double in size, about 45-60 minutes.
Preheat oven to 350°. Bake until golden brown, 20-25 minutes.
Serve warm with Alfredo or marinara sauce.