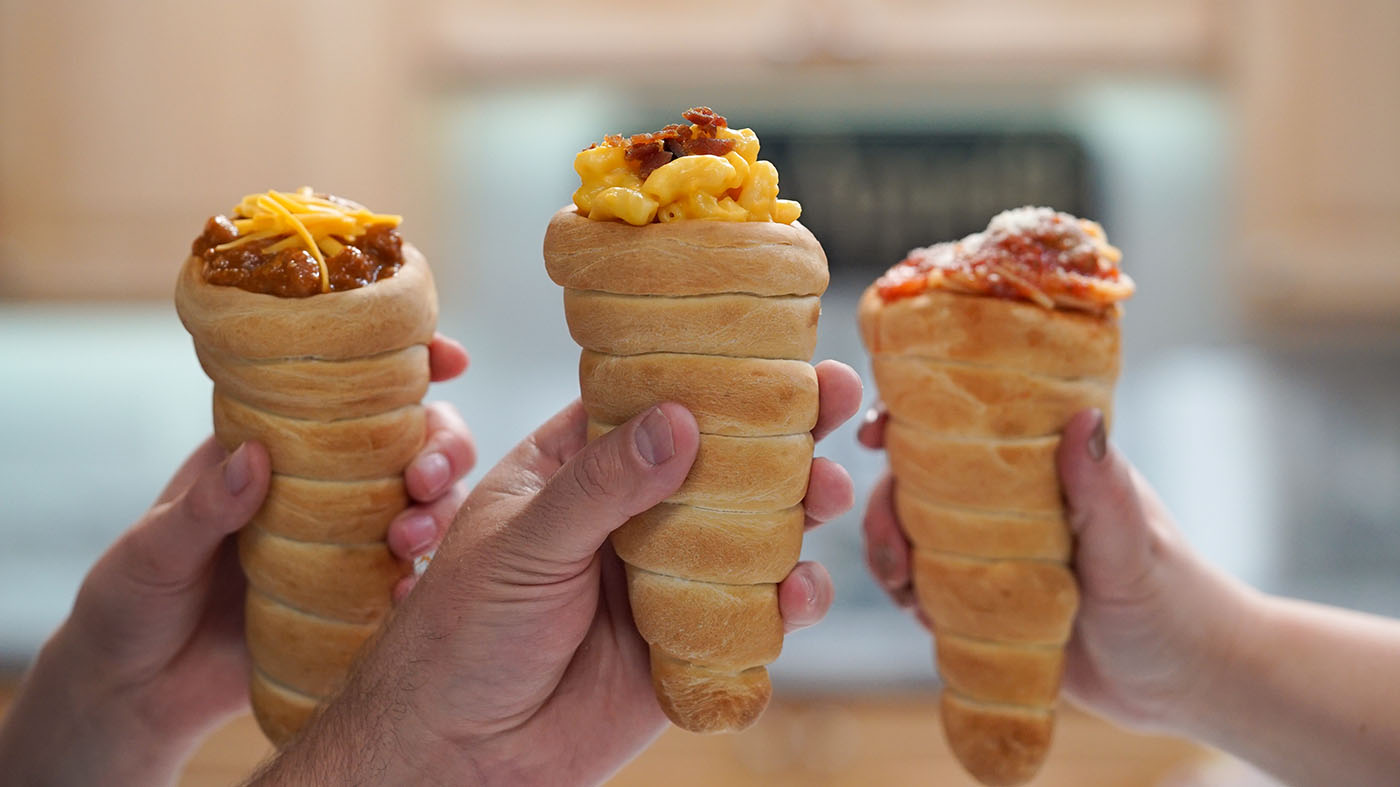 Bread Cones
Switch up your boring dinner plans and serve it in a bread cone! The fun food trend for eating a handheld dinner.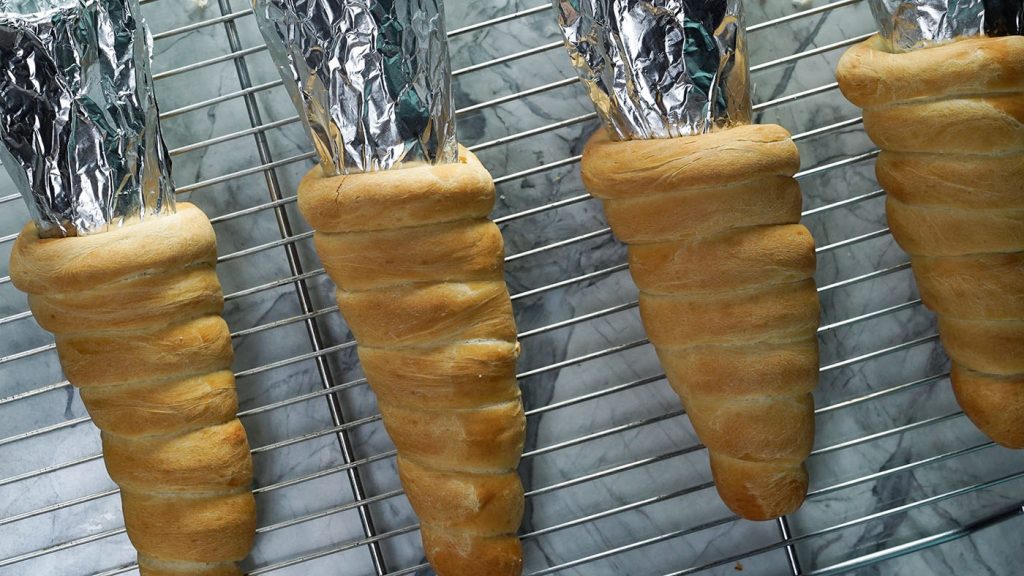 Take 2 sheets of paper or one piece of cardstock and make a cone. Cover with aluminum foil, so that paper is not visible anymore. Repeat until you have made 12 cones.
Combine 3 Dinner Rolls and roll out into a 30-inch long rope. Wrap the dough ropes around the aluminum cones. Tuck the end at the top underneath and make sure the point is sealed. Lay cones on a baking sheet sprayed with non-stick spray. Cover with sprayed plastic wrap and let rise for 30 minutes. Remove the plastic wrap and brush with melted butter.
Bake at 350ºF for 15-20 minutes or until golden brown.
To serve, remove the foil-paper cone and fill with desired fillings.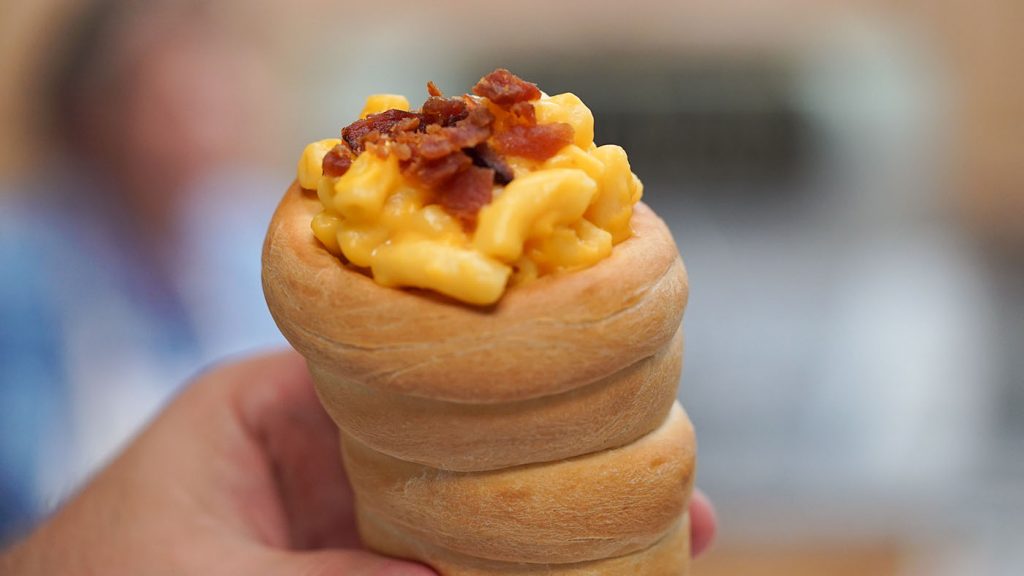 Spaghetti and Meatballs Sprinkle some parmesan on the cone after brushing with butter for an added spaghetti dinner touch.
Macaroni and Cheese Add bacon to your macaroni for that bacon crunch.
Chili and Cheese Forget putting your chili in a bag of chips, serve it in a bread cone with all your favorite toppings.
Taco Salad Switch up taco night with a taco in a cone!
Scrambled Eggs and Bacon Breakfast for dinner will never be the same. Add some cheese in the mix to top off the whole cone.