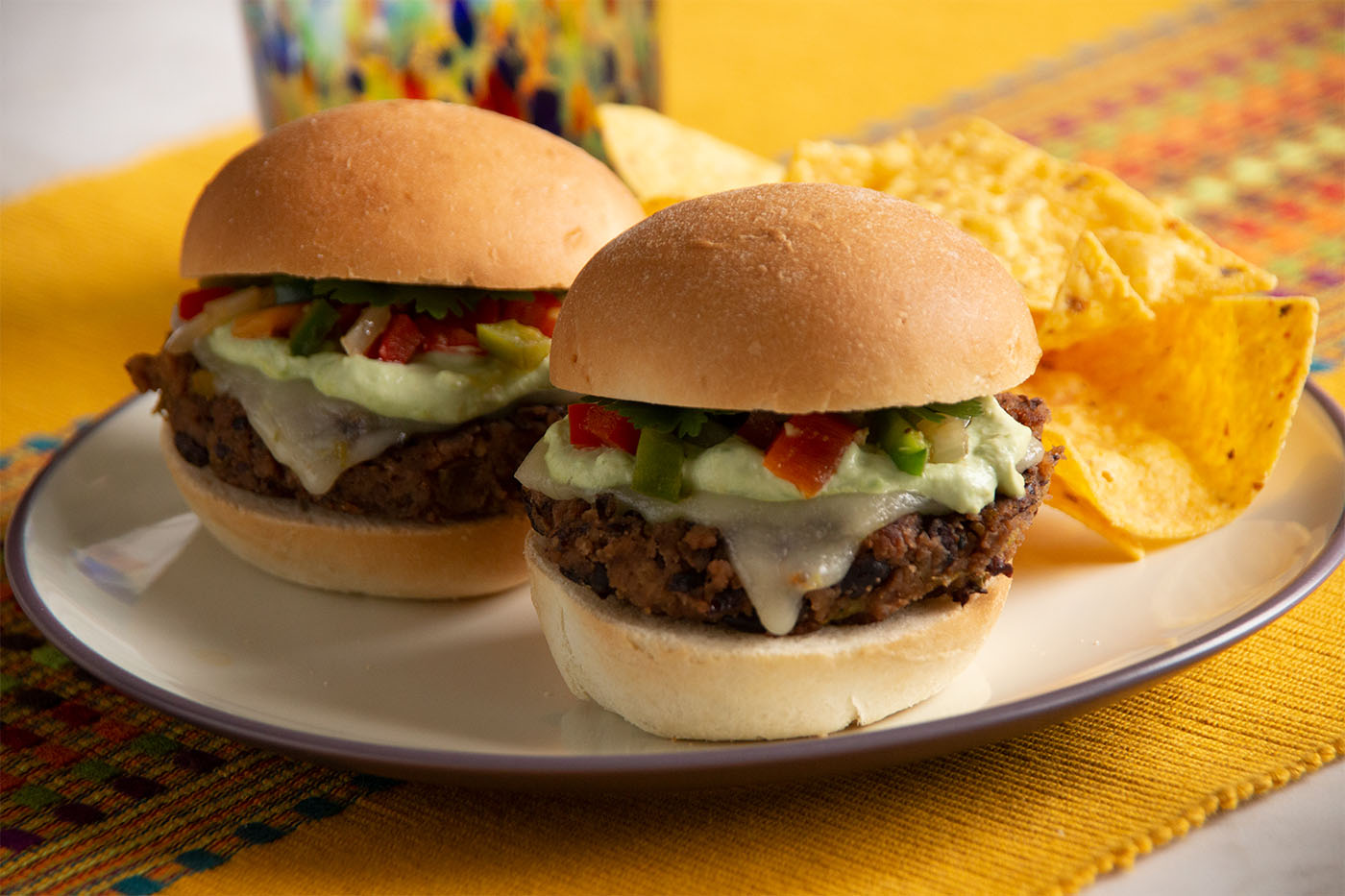 Southwest Veggie Sliders
Kick it up a notch with a platter of our delicious Southwest Veggie Sliders.
Ingredients
6 Rhodes Warm-N-Serv® Soft White Rolls, baked according to directions on package
Veggie Patties:
15 ounce can black beans, drained & rinsed thoroughly
4 ounce can diced green chilies
3/4 cup bread crumbs
1 teaspoon smoked paprika
2 cloves garlic, finely chopped
salt & pepper, to taste
1 tablespoon olive oil
Slaw:
1 tablespoon olive oil
1 red or green pepper, finely chopped
1/2 large yellow onion, finely chopped
1 jalapeno pepper, finely chopped
1 clove garlic, finely chopped
Sauce:
1/3 cup low-fat sour cream
1/2 large avocado, mashed
2 tablespoons fresh lime juice
Toppings:
cilantro
pepper jack cheese
Instructions
Slaw:
Saute all ingredients in olive oil over medium-high heat for about 4 minutes or until tender.
Veggie Patties:
Mash black beans, with a fork, in a medium size bowl. Stir in chilies, bread crumbs, paprika, and garlic. Add in 3 Tablespoons of the slaw. Divide mixture into 6 equal portions and form into patties. Season with salt & pepper and cook in olive oil in a skillet over medium-high heat until nicely browned on both sides.
Sauce:
Mix sour cream and mashed avocado in a small bowl until smooth. Add lime juice.
Slice baked rolls in half. Lightly toast roll halves in oven. Place patties on toasted buns and top with cheese, slaw, sauce and cilantro.