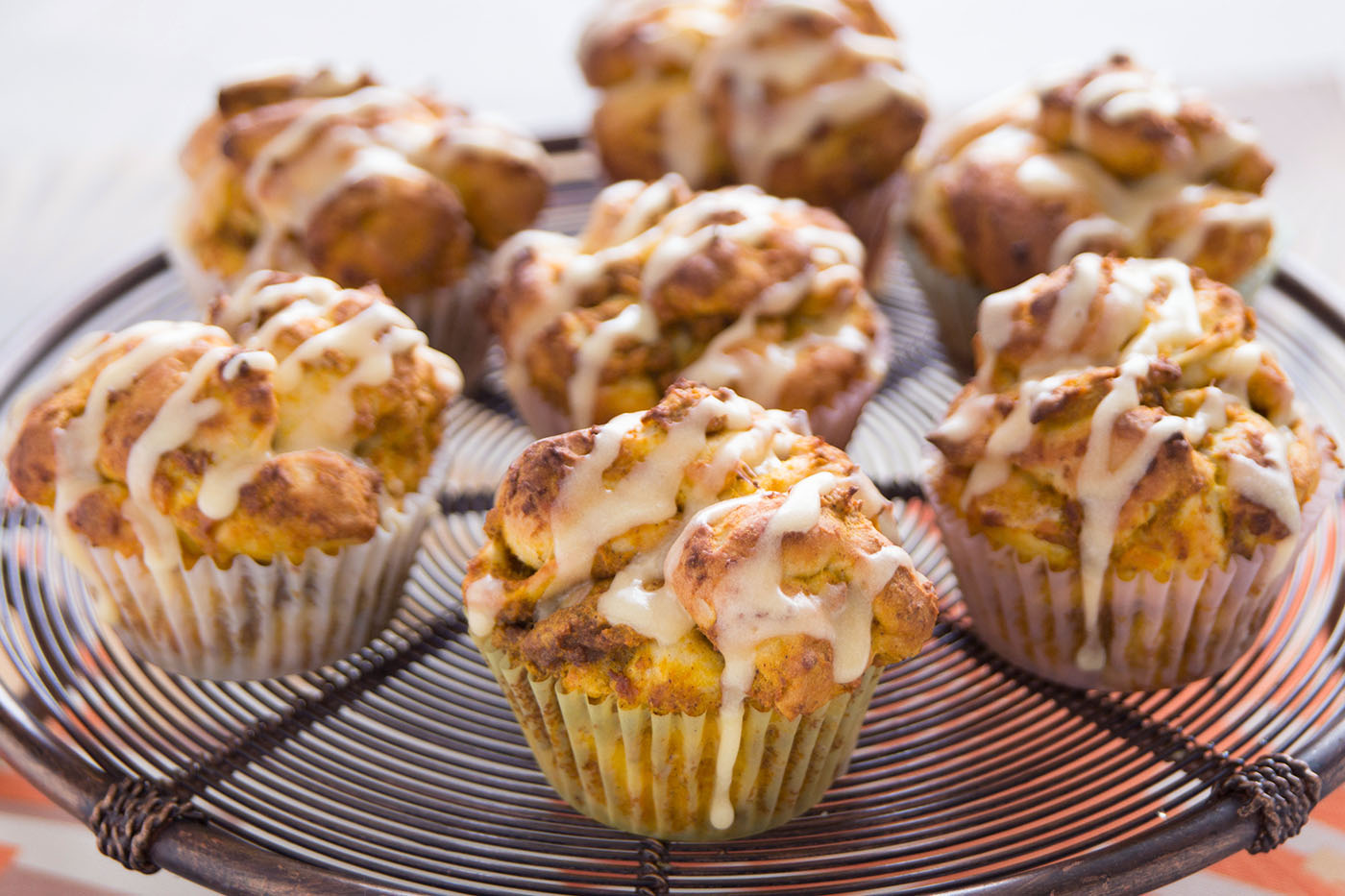 Pumpkin Orange Roll Cupcakes
Our friend Chef Woolley developed this recipe using Rhodes Orange Rolls and it is tastes wonderful!
Ingredients
12 Rhodes Orange Rolls, thawed but not risen
1 cup pumpkin puree
2 teaspoons pumpkin pie spice
12 cupcake liners
cream cheese frosting, included with rolls
Instructions
Place cupcake liners in a 12 cup muffin tin and spray each liner well with non-stick cooking spray.
In a medium sized bowl, combine pumpkin and spice and mix well. Cut each roll into 8 pieces and drop in the same bowl. Toss all until well combined. Spoon into the 12 liners, dividing evenly.
Bake at 350F 25-28 minutes. Remove from oven and place cupcakes on cooling rack. Drizzle with frosting while still warm.