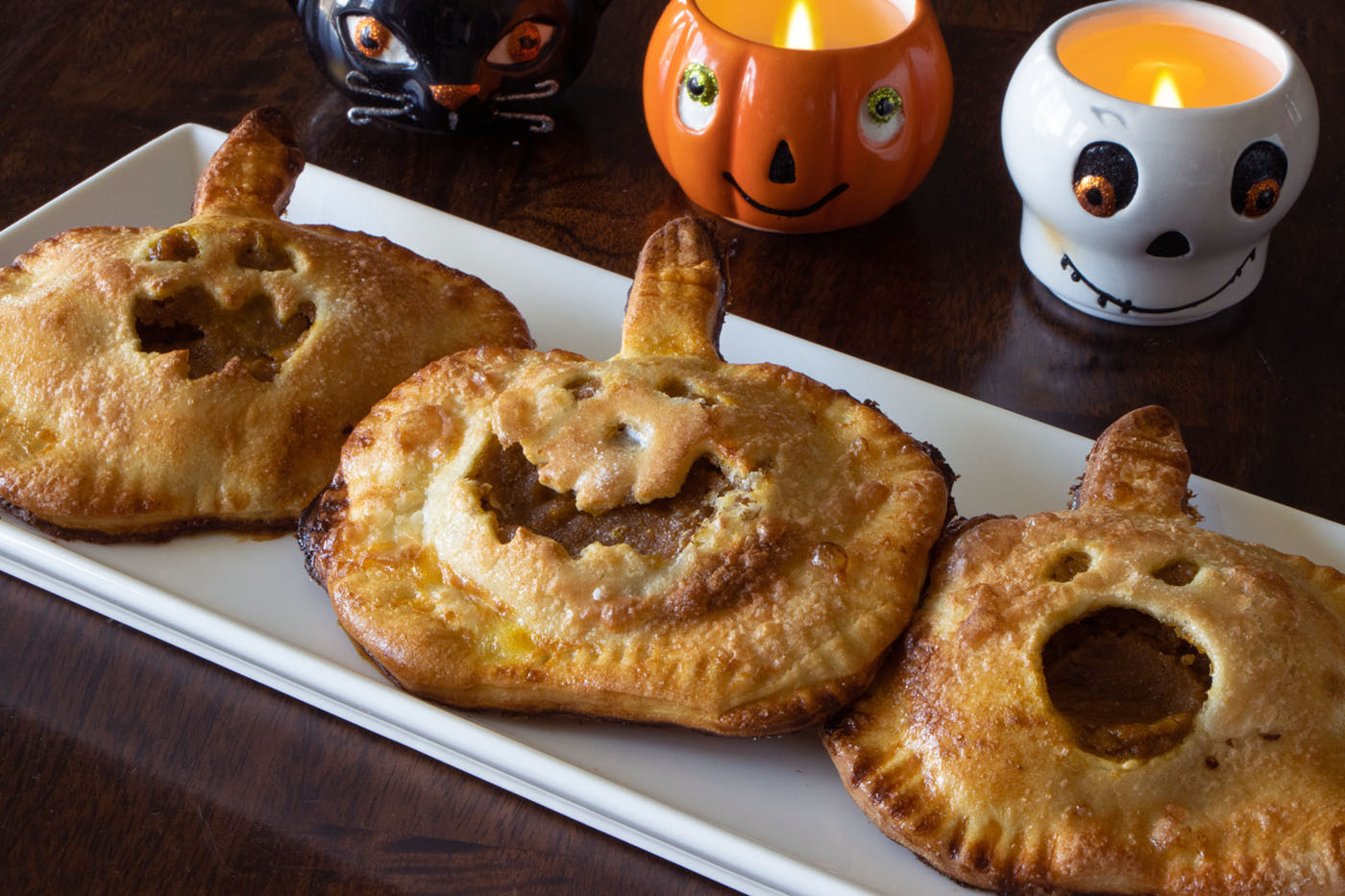 Pumpkin Hand Pies
These magical hand pies will transport you to a fun filled halloween party.
Ingredients
12 Rhodes White Dinner Rolls, dough thawed to room temperature
7.5 oz. (1/2 can) of pumpkin puree (not pie filling)
2 Tbsp butter
1 tsp cinnamon
1/2 tsp pumpkin pie seasoning
1/4 tsp nutmeg
1/4 tsp allspice
2 Tbsp sugar
1 Tbsp flour
1 egg
sugar, for dusting
Instructions
Whisk together pumpkin puree, butter, cinnamon, pumpkin pie spice, nutmeg, allspice, sugar and flour. This is the filling.
Stretch or roll out each roll to a size that is larger than your pumpkin cookie cutter. Cut small jack-o-lantern faces on half of the stretched out rolls.
Arrange the stretched rolls without the faces on a sprayed baking sheet. Place some pumpkin filling in the middle of each stretched out piece of dough. Carefully place the dough with the faces over the pumpkin filling. Press the edges to seal.
Use your cookie cutter to shape the pies. Use a fork to seal the edges of each pumpkin.
Whisk the egg together and brush it generously over the hand pies. Dust each pie generously with sugar and bake at 425ºF for 10-20 minutes depending on your oven. They will be dark golden brown.