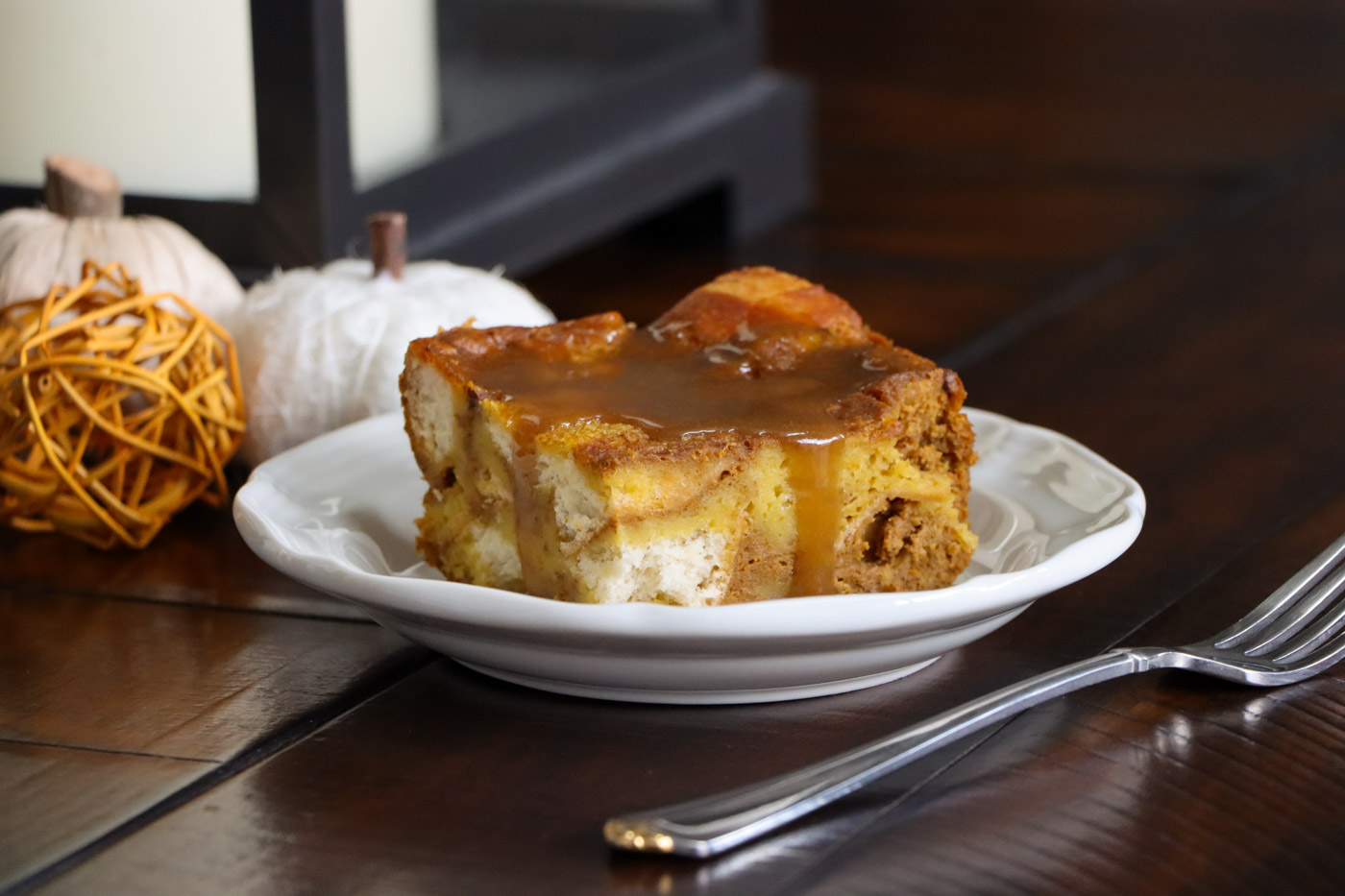 Pumpkin Bread Pudding
Gather around warm flavors of pumpkin spice baked into this delicious bread pudding.
Ingredients
1 loaf Rhodes White Bread dough or 12 Rhodes White Dinner rolls, baked according to package instructions, 1 day in advance
1 cup half and half
1 cup canned 100% pumpkin puree
2 eggs
1 teaspoon vanilla
⅓ cup sugar
½ cup brown sugar
1 teaspoon cinnamon
1 teaspoon pumpkin pie spice
Brown Sugar Sauce
1/3 cup Brown sugar
2 Tablespoons butter
1/8 cup heavy cream
Instructions
Cut Bread into 1 inch cubes. Place bread cubes in a sprayed 9×9 oven safe dish.
Combine half and half, pumpkin, eggs, vanilla, sugar, brown sugar, cinnamon and pumpkin pie spice in a large bowl.
Pour the mixture over the bread cubes and press down so it saturates the bread.
Bake at 350°F 50-60 minutes, or until a knife inserted in pudding comes out clean.
Make the Brown Sugar Sauce for serving. Combine Brown sugar and butter in a pot on the stove at medium heat and stir until combined. Remove from heat and stir in heavy cream.
Serve pudding topped with brown sugar sauce.