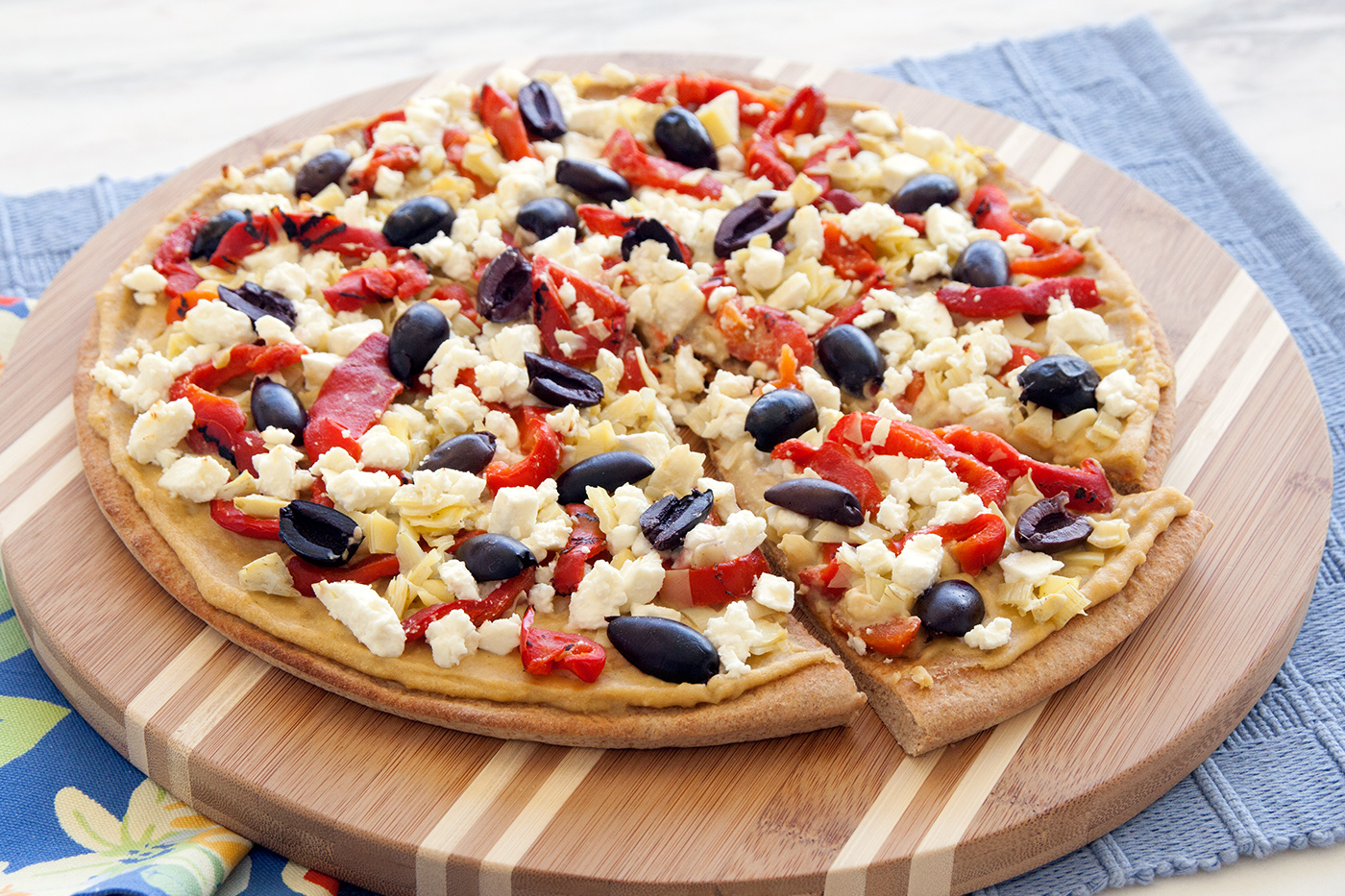 Mediterranean Pizza
Add a Mediterranean touch to your next pizza night.
Ingredients
6 Rhodes Texas Rolls or 9 Rhodes Dinner Rolls, dough thawed to room temperature
3/4 cup garlic seasoned prepared hummus
6.5 ounce jar marinated artichoke hearts, drained and diced
1 cup crumbled feta cheese
3/4 cup sliced roasted red peppers, drained
Kalamata olives, halved length wise
Instructions
Spray counter lightly with non-stick cooking spray. Combine rolls and roll into a 13-inch circle. Cover dough with plastic wrap and let rest for 10-15 minutes. Remove wrap from dough and place on a sprayed 12-inch pizza pan. Poke several times with a fork to prevent bubbles from forming.
Prebake crust at 400 degrees F 8 minutes. Allow to cool slightly then spread hummus evenly over crust. Top with artichoke hearts, cheese, peppers and olives. Bake for an additional 6-8 minutes.