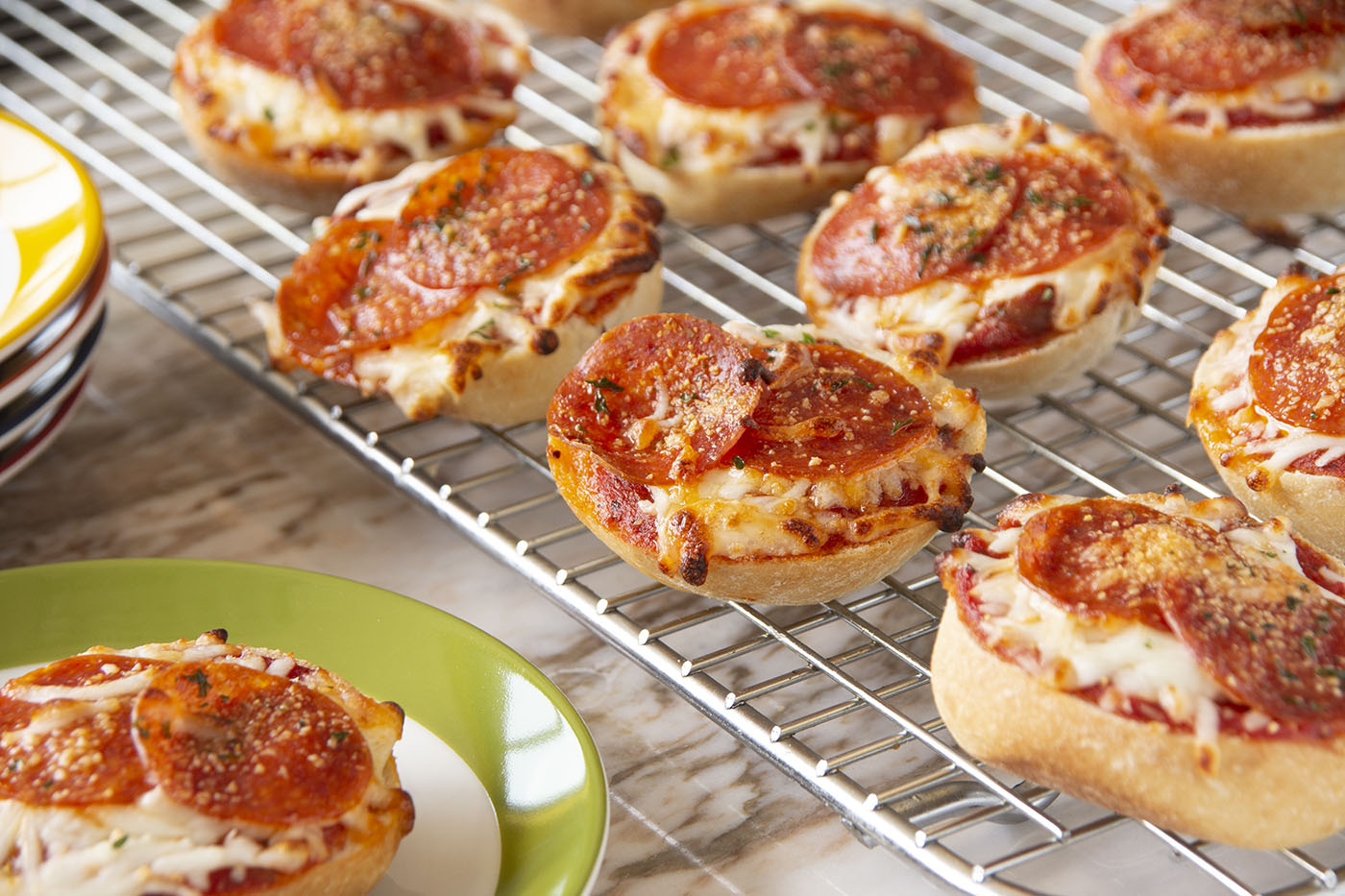 French Roll Pizza
Great tasting French bread pizza gets personal. Individual sized pizzas perfect for that quick evening meal or a party.
Ingredients
12 Rhodes Artisan French Rolls, partially thawed
1 1/2 cups pizza sauce
2 cups mozzarella cheese
24 pepperoni slices
grated parmesan cheese
garlic powder
dried parsley
Instructions
Slice rolls horizontally. Place each roll half crust side down on a baking sheet.
Top each roll with 1-2 tablespoons pizza sauce. Cover with cheese and place two slices of pepperoni on top. Sprinkle with grated parmesan garlic powder and dried parsley to taste.
Bake at 400°F for 4-5 minutes.