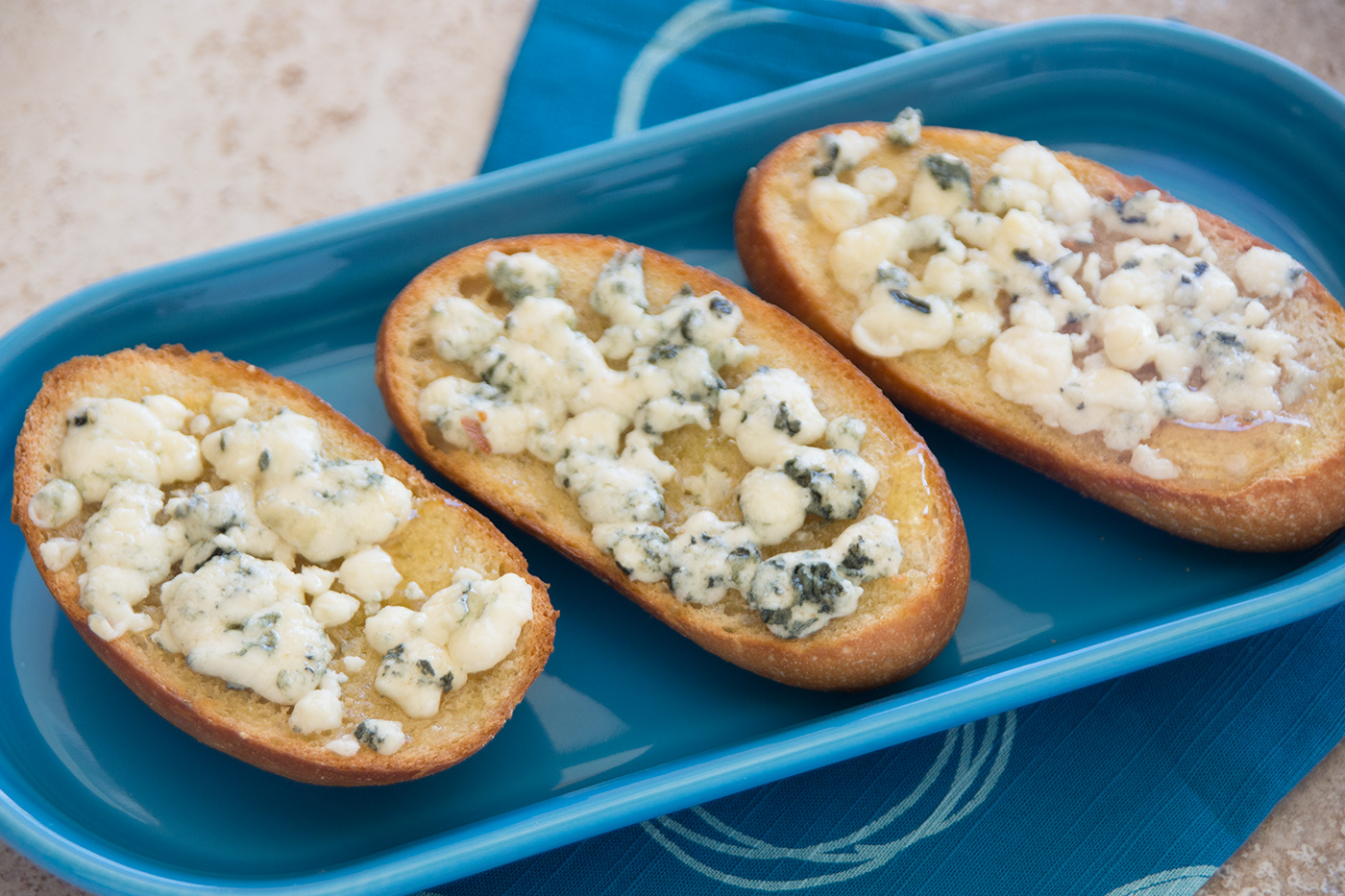 Honey And Gorgonzola Crostini
This is a wonderful addition to any soup or salad.
Instructions
Slice each crusty roll or baguette into 4 lengthwise slices. Lay each slice on a baking sheet and brush with olive oil. Toast in a 400 degrees F oven for 6-8 minutes or until edges begin to brown. Remove bread from oven and crumble cheese on top of each slice. Put back in oven for 2-3 minutes until cheese is starting to melt. Remove from oven and drizzle each slice with honey.