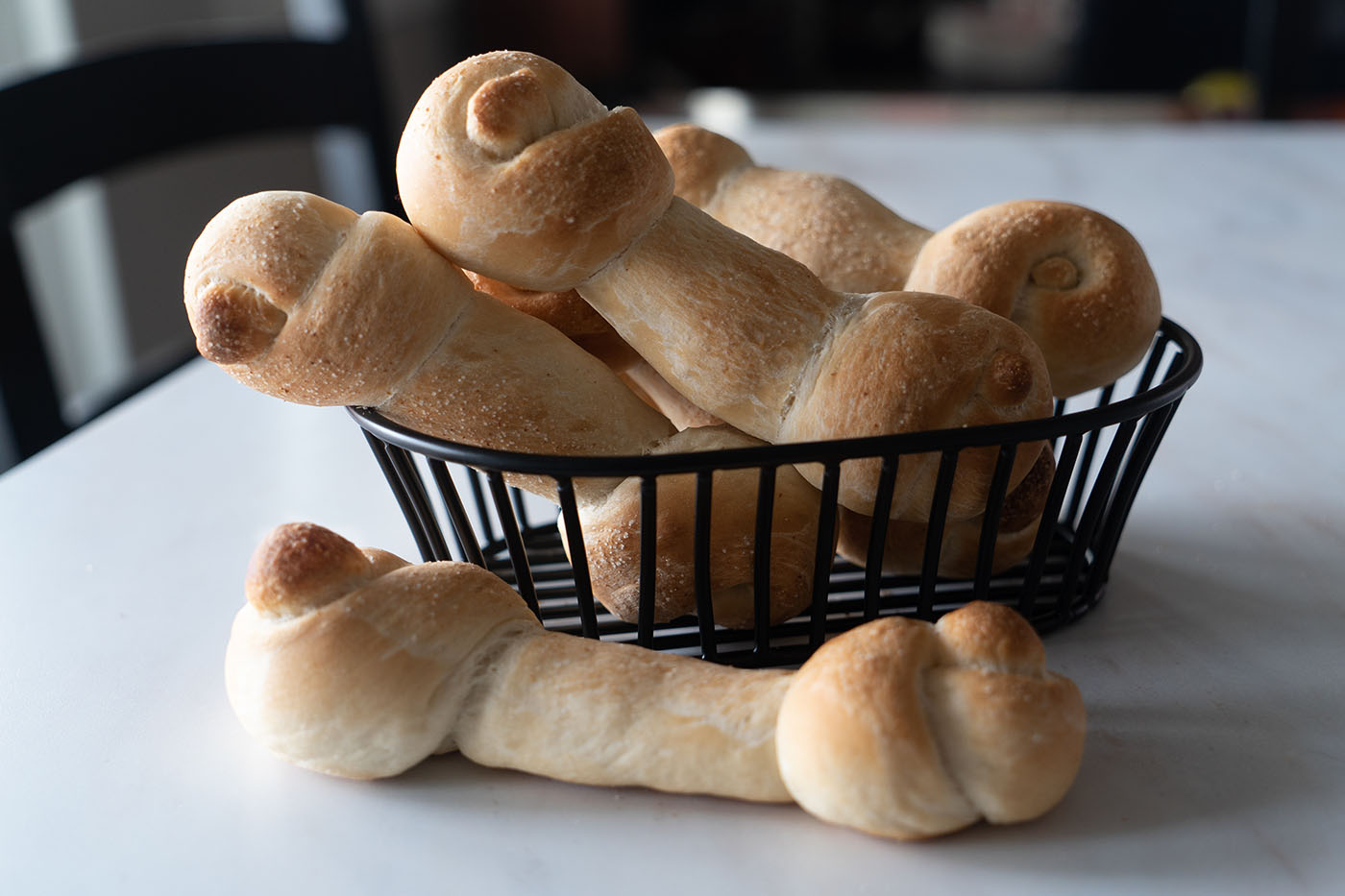 Dog Bone Breadsticks
Perfect for you next puppy party, these fun themed breadsticks will satisfy all the human guests!
Instructions
Combine 2 dinner rolls or one Texas Size Roll and roll each into a 14-inch rope. Tie a knot on each side of rope to make it look like a dog bone.
Place breadsticks on an 11×17-inch sprayed baking sheet. Brush well with melted butter and sprinkle with garlic salt. Cover with plastic wrap.
Let rise until double in size. Remove wrap and bake at 350º F 15-20 minutes or until golden brown.