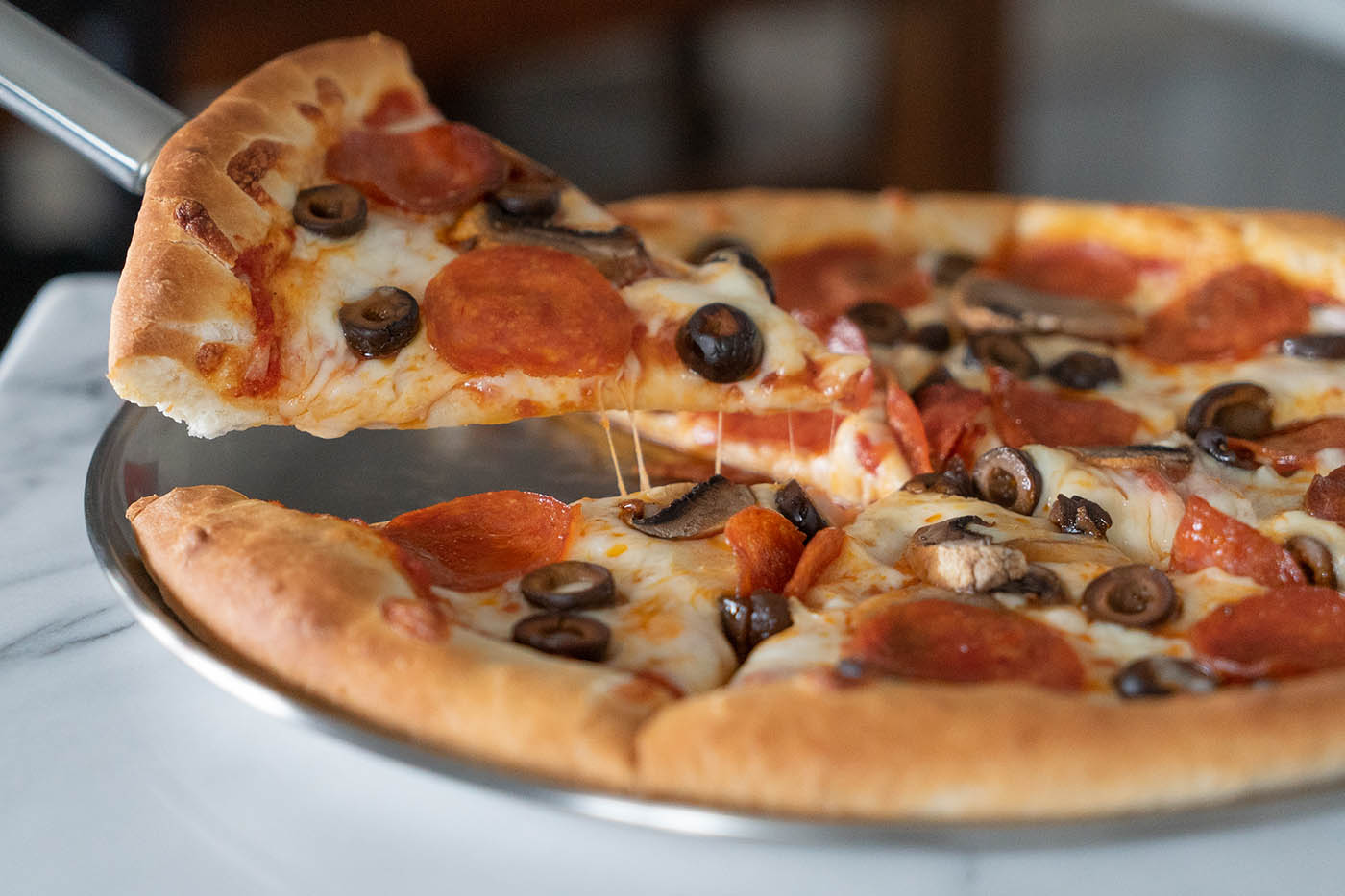 Hand-Tossed Pizza
Pizzeria style crust made easy at home and soon to be a family weeknight dinner favorite.
Ingredients
9 Rhodes Dinner Rolls, thawed to room temperature
1/2 cup pizza sauce
1-2 cups mozzarella cheese, shredded
sliced pepperoni
sliced mushrooms
sliced black olives
or your favorite toppings
Preheat oven to 450ºF.
Spray counter lightly with non-stick cooking spray. Combine 9 Dinner Rolls and flatten/roll out into a 13-inch circle.
Place on a sprayed 12 inch pizza pan. Poke crust several times with a fork to prevent bubbles from forming.
Top pizza sauce, cheese and your favorite toppings
Bake at 450°F for 8-13 minutes. Remove pizza from oven and serve.