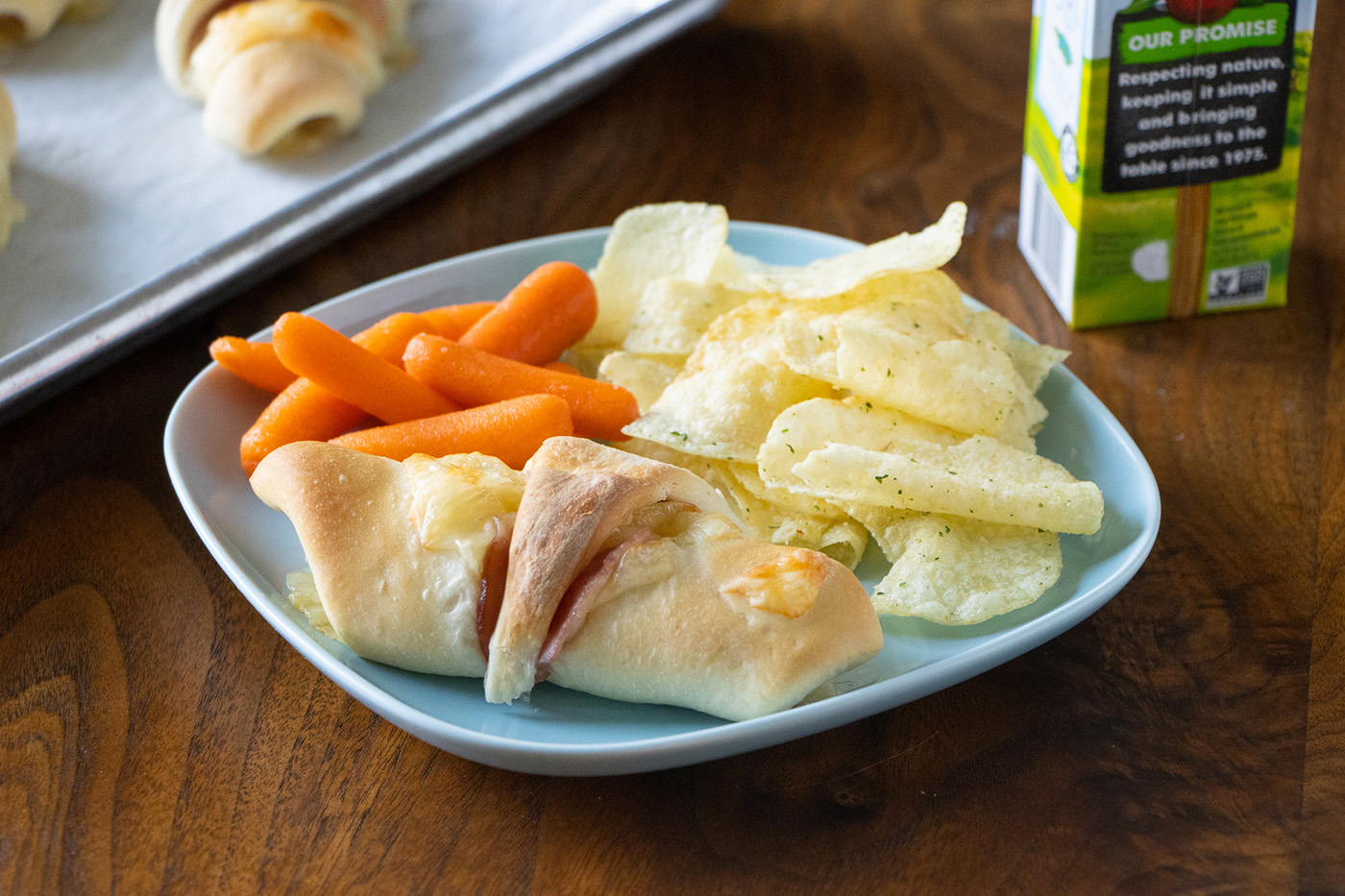 Ham And Cheese Roll Ups
Crescent rolls filled with Ham and Cheese. Perfect for lunch or a fun after school snack.
Ingredients
6 Rhodes Dinner Rolls, dough thawed to room temperature
8 thin slices deli ham
8 slices cheese, we used swiss
Instructions
Combine rolls and roll into a 10-inch circle.
Layer with ham and then cheese.
Cut the circle into 8 equal pie-shaped wedges.
Starting at the wide end, roll each wedge to the end of the dough and place each roll onto a sprayed baking sheet with the pointed end underneath.
Cover with sprayed plastic wrap and let rise 30-45 minutes. Bake at 350 degrees F 10-15 minutes or until golden brown.