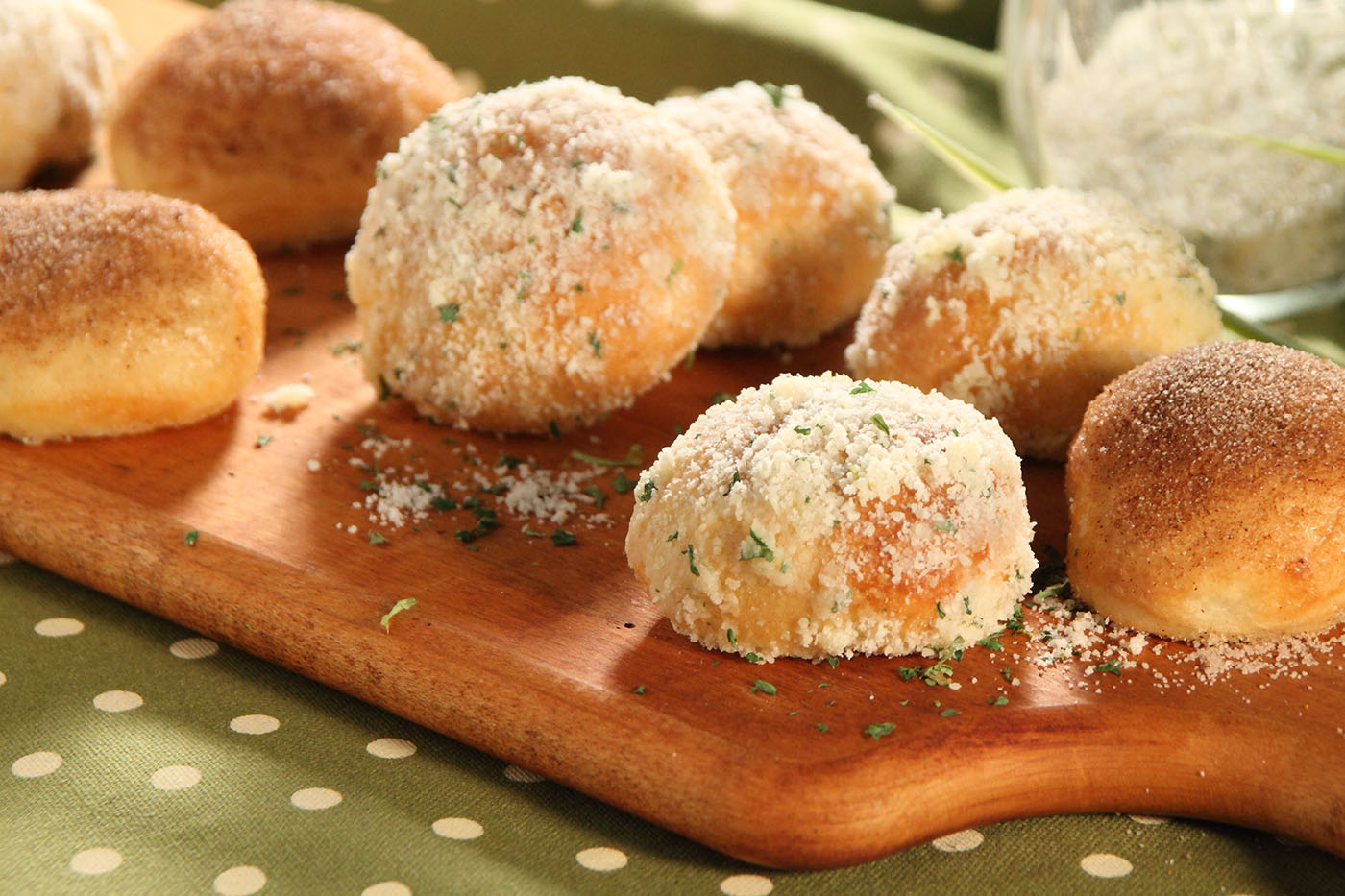 Pretzel Snacks
Salty or sweet, kids of all ages will love eating these easy-to-make Pretzel Snacks.
Ingredients
Rhodes Yeast Dinner Rolls, thawed but still cold
melted butter
1 Tbsp baking soda
grated Parmesan cheese
dried parsley
sugar
cinnamon
Instructions
Cut dinner rolls in half. Place on a sprayed baking sheet. Cover with sprayed plastic wrap and let rise until double in size.
In a large saucepan bring 6 inches of water and baking soda to a bubbling simmer.
Remove wrap from rolls and slip pretzel snacks, a few at a time, into simmering water. Simmer for about 15 seconds on each side. Remove with slotted spoon; drain on cooling rack. Return to sprayed baking sheet.
Bake immediately at 375 degrees F 10-15 minutes or until golden brown. Brush with melted butter and sprinkle with Parmesan cheese and parsley or sugar and cinnamon.