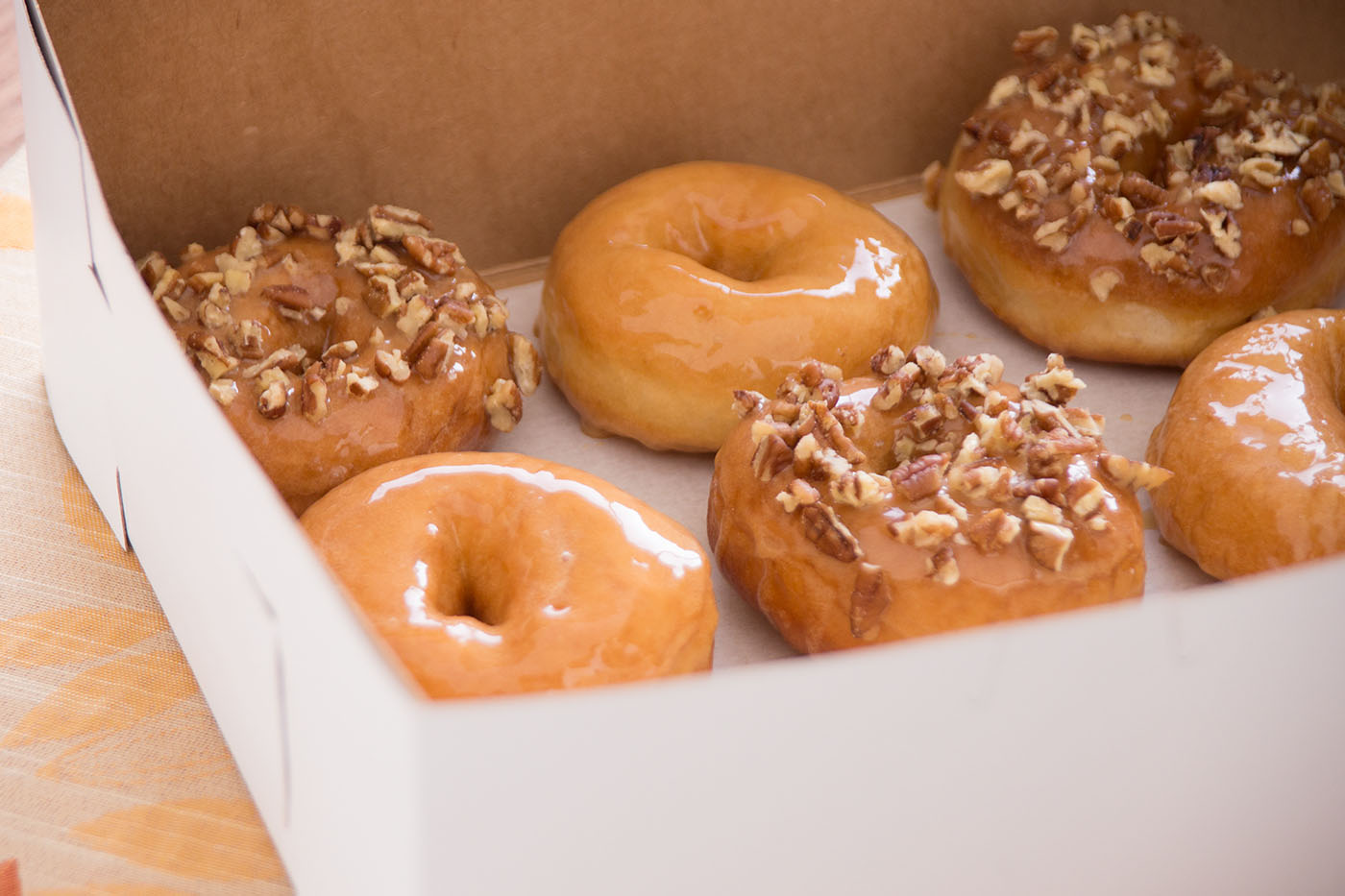 Rhodes Doughnuts
These doughnuts are do-able and delightfully delicious.
Instructions
Poke holes in roll centers and stretch to form large openings. If using dinner rolls, press 2 together well and then stretch with fingers. Place doughnuts on a large sprayed baking sheet. Cover with sprayed plastic wrap. Let double in size.
Pour oil two inches deep into small sauce pan or electric fry pan and heat to medium high. Remove wrap and fry doughnuts on each side (about 15 seconds) until golden. Remove with a fork and place on paper towel.
Drop into glaze and coat both sides. Place on waxed paper. For chocolate doughnuts, dip into icing and coat one side. Quickly sprinkle with toppings.
Glaze: 1/2 cup water and 4 cups powdered sugar, mixed well.
Chocolate icing: Bring to boil 1/2 cup butter, 6 tablespoons milk, 4 tablespoons cocoa. Remove from heat and stir in 1 teaspoon vanilla and 3 cups powdered sugar.