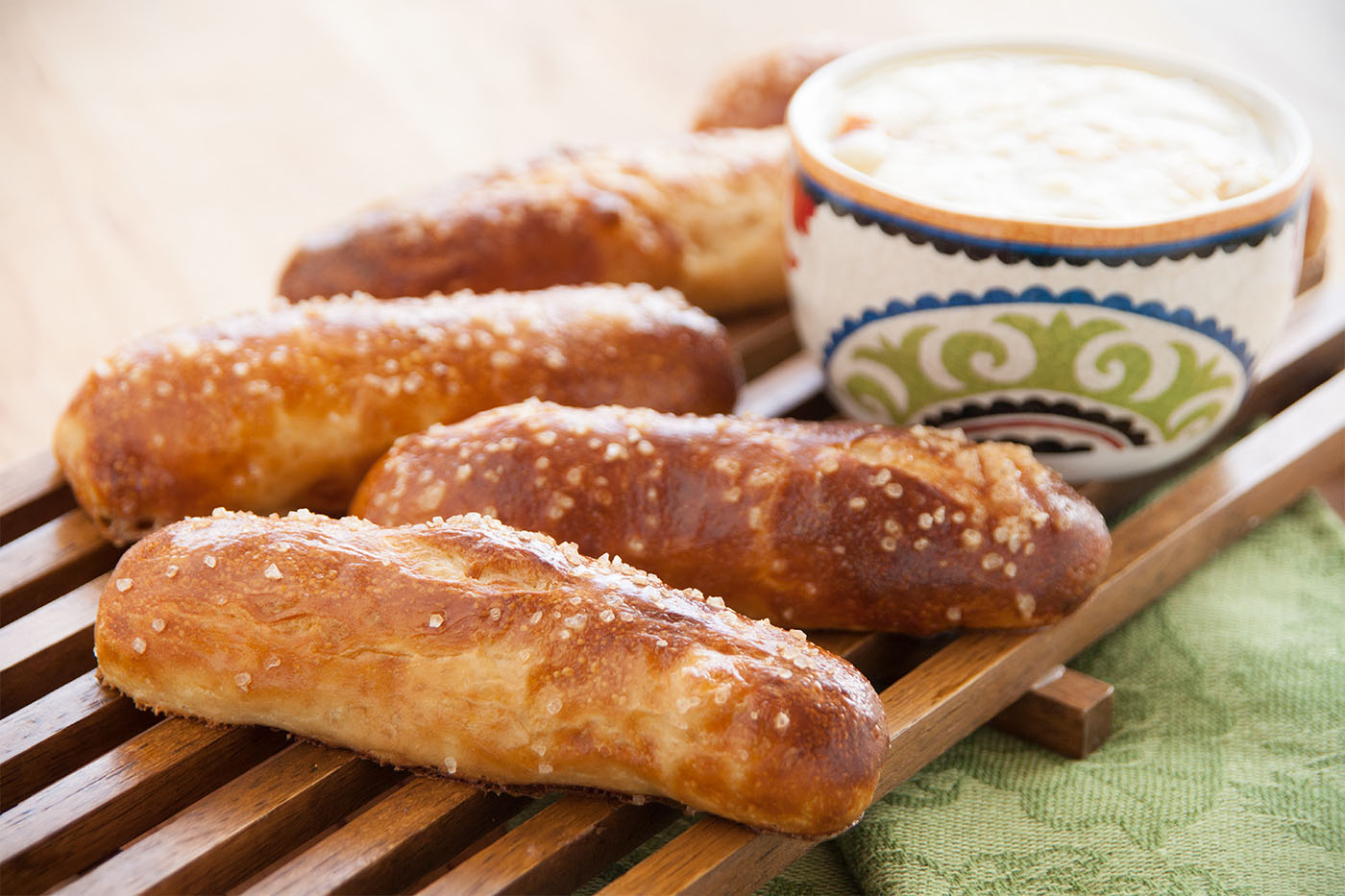 Pretzel Sticks
Get the wonderful flavor of pretzels in these fun sticks. Great for dipping.
Instructions
Roll each roll into a 5-inch rope. Place on a large sprayed baking sheet in 2 rows of 6. Cover with sprayed plastic wrap and let rise for about an hour.
Place 2 quarts of water in a large saucepan, add baking soda and bring to a boil. Turn heat down to medium. Gently place each pretzel stick, 3 at a time, in the water and let simmer for 15 seconds on each side.
Drain them on a cooling rack and return to the baking sheet. Combine the egg and 1 tablespoon of water to make an egg wash. Brush each stick with the egg wash and sprinkle with sea salt.
Bake at 400 degrees F 5-10 minutes or until deep golden brown.