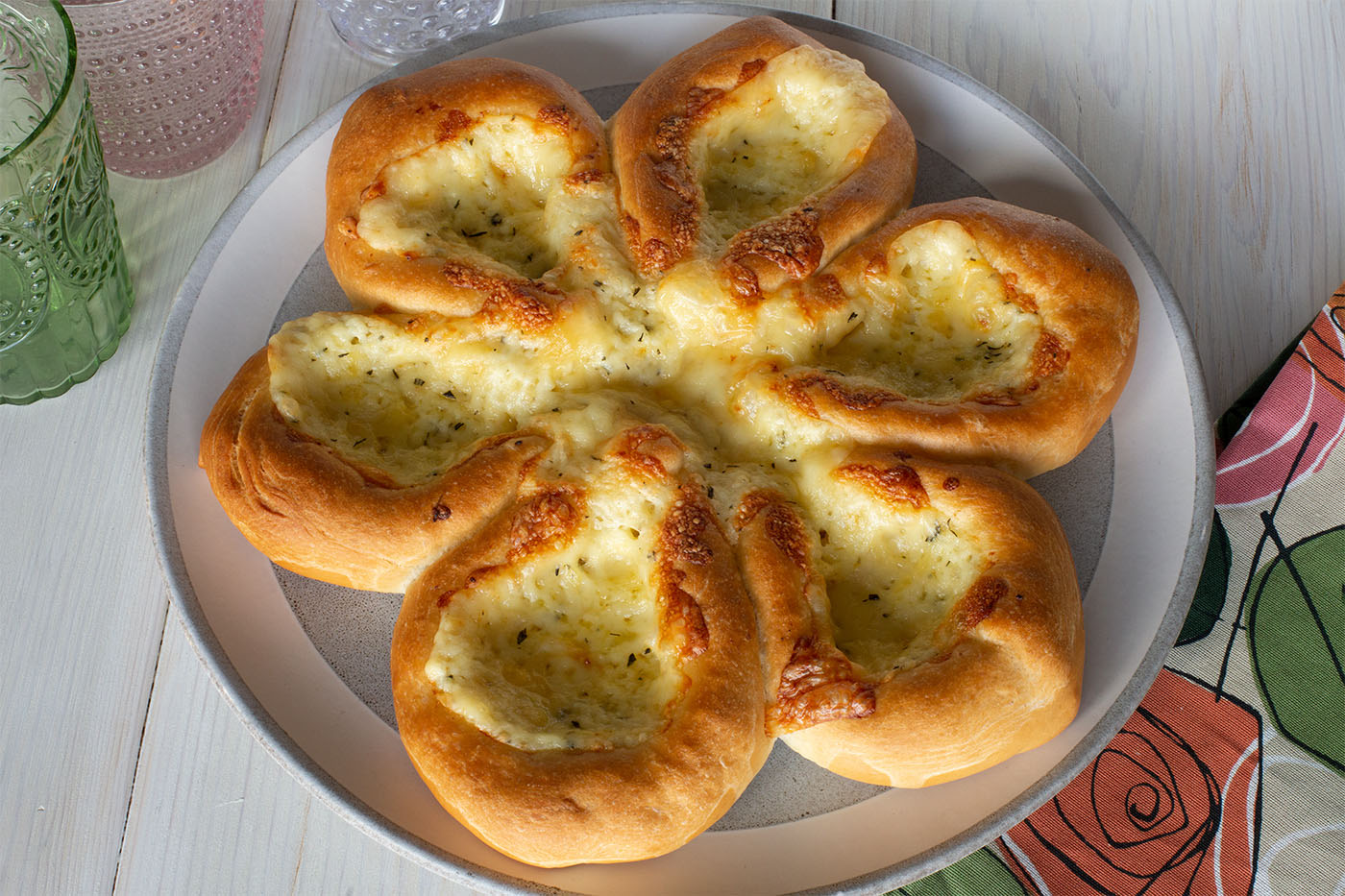 Fondue Flower
Gooey fondue cheese and herb filled petals make up an irresistible side dish or appetizer.
Ingredients
7 Rhodes White Dinner Rolls, dough thawed to room temperature
4 oz fontina, cubed at 1/4 inch
4 oz havarti, cubed at 1/4 inch
1 Tablespoon fresh chopped rosemary
1 Tablespoon fresh chopped thyme
2 teaspoon crushed garlic
1 Tablespoon butter, melted
Instructions
Cut one roll into 6 equal pieces. Roll each piece into a 3×1 inch strip and arrange like flower petals on a sprayed baking pan leaving a 2 inch circle in the center of them. Roll one roll out into a 8 inch rope. Loop the rope and put the pinched ends together in the center and arrange the loop around one of the flat 3×1 inch strips, pinch the tip of the rope to create a flower petal. Repeat with remaining rolls. Cover with sprayed plastic wrap and let rise for 30 minutes. While rising, combine cheeses, rosemary, thyme and garlic in a bowl and mix to coat the cheese.
Remove plastic wrap and evenly distribute the cheese mixture among the petals and cover the center of the flower with some of the cheese mixture as well. Brush with melted butter and bake at 350ºF for 25-30 minutes or until bread is golden and cheese is bubbling. Remove from oven. Serve warm.