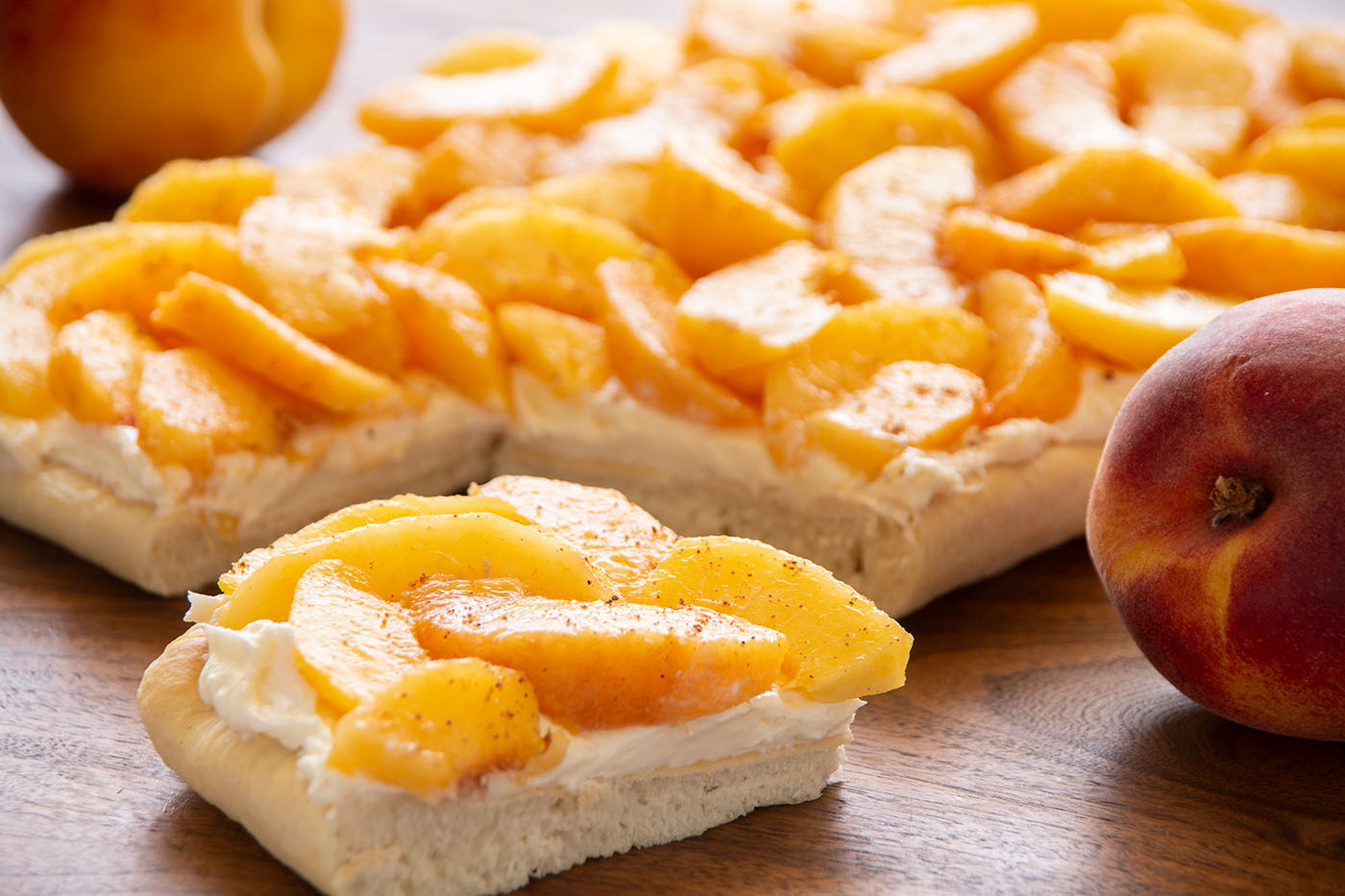 Fresh Peach Delight
Tantalize your taste buds with this summertime favorite Fresh Peach Delight.
Ingredients
8 Rhodes Yeast Dinner Rolls, dough thawed and risen
8 ounces cream cheese, softened
1/2 cup powdered sugar
1/4 teaspoon almond extract
1 cup whipped topping
4-5 medium size peaches, peeled and sliced
cinnamon, if desired
Instructions
Spray counter lightly with non-stick cooking spray. Combine rolls into a ball and roll into a 19×13-inch rectangle. Place in a sprayed 9×13-inch baking pan. Poke with a fork several times to prevent bubbles from forming.
Bake at 350°F 15-20 minutes or until lightly browned. Remove from pan to cool. 
In a bowl, combine cream cheese, sugar and almond extract until smooth; fold in whipped topping. Spread evenly over cooled crust and top with peaches. Sprinkle lightly with nutmeg, if desired.