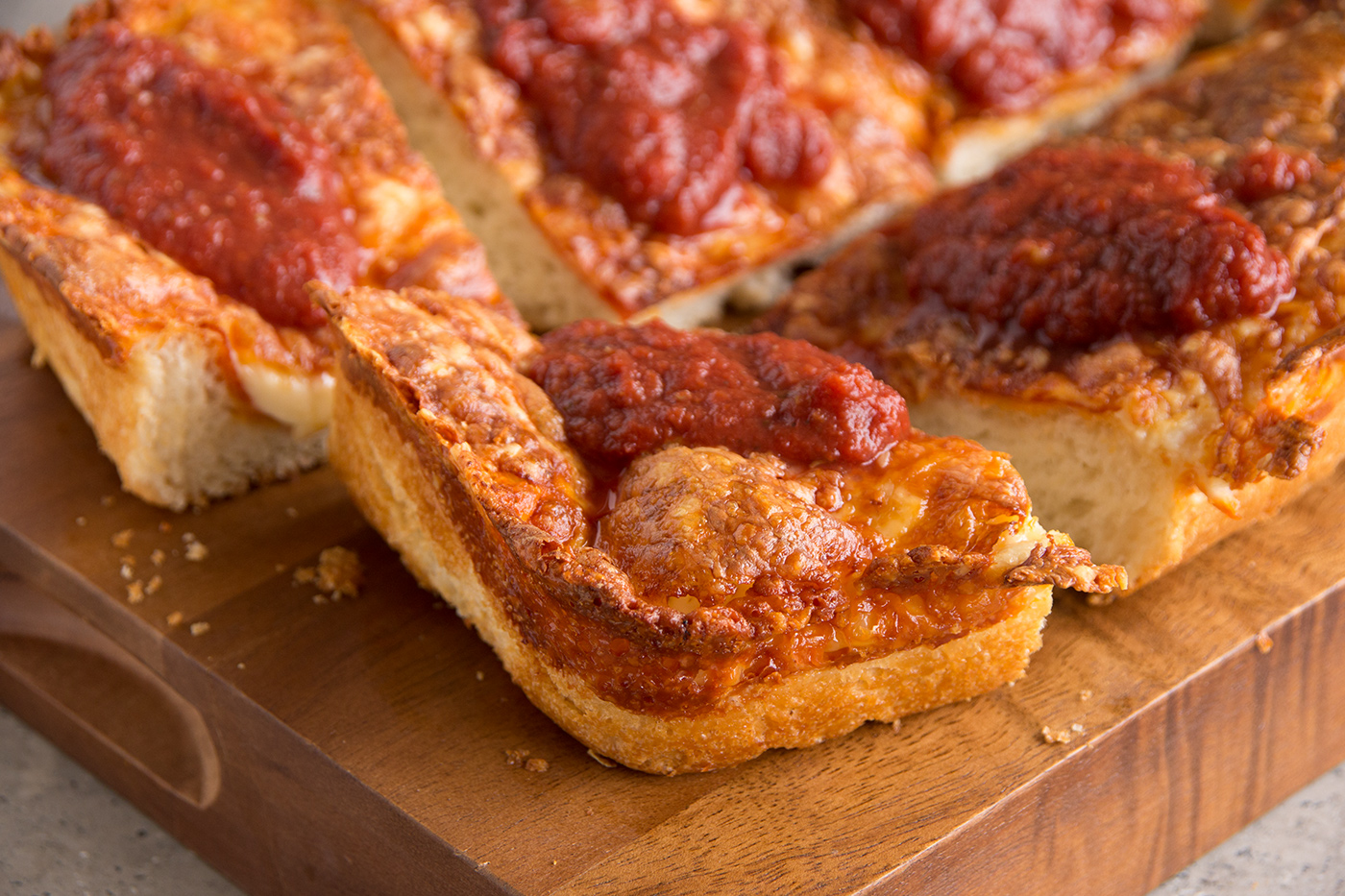 Detroit Style Pizza
This is a traditional Detroit Style Pizza that you can make at home.
Ingredients
12 Rhodes Dinner Rolls or 1 Loaf Rhodes White Bread, dough thawed to room temperature
2 teaspoons olive oil
pepperoni
1 1/2 cups grated mozzarella cheese
1 1/2 cups grated Wisconsin brick cheese
2 cups crushed tomatoes
1/2 teaspoon Italian seasoning
1/2 teaspoon sugar
1/2 teaspoon salt
1/2 teaspoon ground pepper
Instructions
Spray counter lightly with cooking spray. Combine rolls and roll into a
9×13 inch rectangle. Place dough in a sprayed 9×13 inch pan to completely cover the bottom. Cover with plastic wrap and let rise until double.
While dough is rising, pour crushed tomatoes in a saucepan and add seasonings. Heat until warmed through.
Remove wrap from dough and place a layer of pepperoni over the risen dough. Combine both cheeses and sprinkle liberally across the top, building it up on the edges. Bake at 450 degrees F 15-20 minutes. Loosen from sides and remove from pan to a cooling rack. Top each piece with the warm crushed tomatoes mixture before serving.