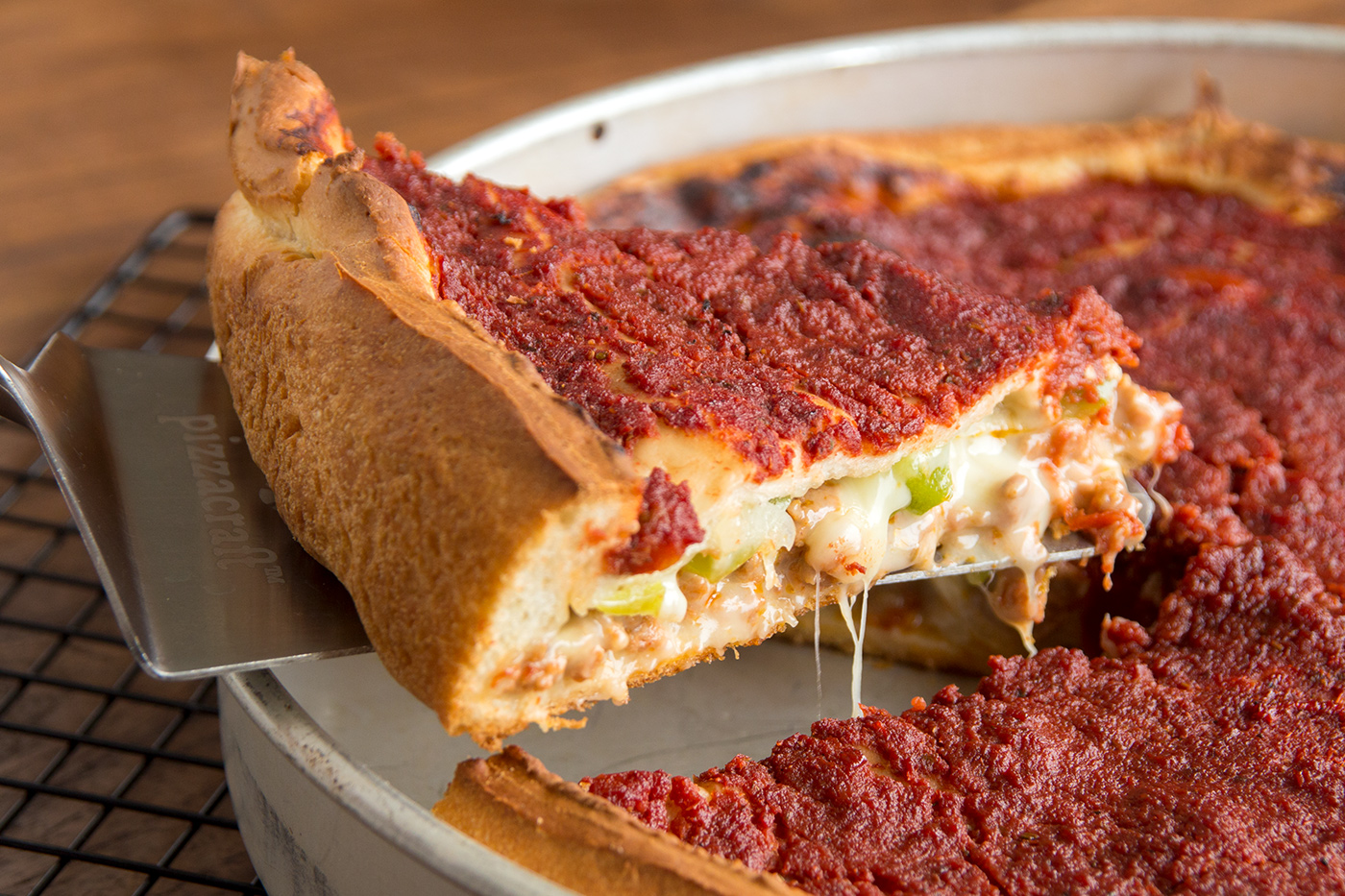 Chicago Style Pizza
Try this delicious Chicago Style Pizza for your next pizza party!
Ingredients
12 Rhodes Dinner Rolls, dough thawed to room temperature
1/2 cup tomato sauce
2 cups grated mozzarella cheese, divided
1 pound ground sausage, browned and drained
1/4 cup onion slices
1/2 cup sliced mushrooms
1/2 cup green pepper slices
1/4 cup grated Parmesan cheese
Instructions
Spray counter lightly with cooking spray. Combine 9 rolls and roll into a 12 inch circle. Combine remaining 3 rolls and roll into a 10 inch circle. Cover both circles with plastic wrap and let rest.
Remove wrap from dough circles. Place 12 inch dough circle in a sprayed 9 inch cake pan to cover bottom and sides and overlap edge of pan. Sprinkle with 1/2 cup mozzarella cheese. Top with cooked sausage, onions, mushrooms and green peppers. Sprinkle with remaining 1 1/2 cups mozzarella cheese. Place 10 inch dough circle over the top of fillings, overlapping the edge of pan. Cut a vent in the middle and trim off overlapping dough around sides of pan. Pour sauce over top and spread evenly. Top with parmesan cheese. Cover with tinfoil.
Bake at 350ºF for 30 minutes. Remove the tinfoil. Increase heat to 375ºF and bake for another 10-20 minutes or until the top crust is browned.