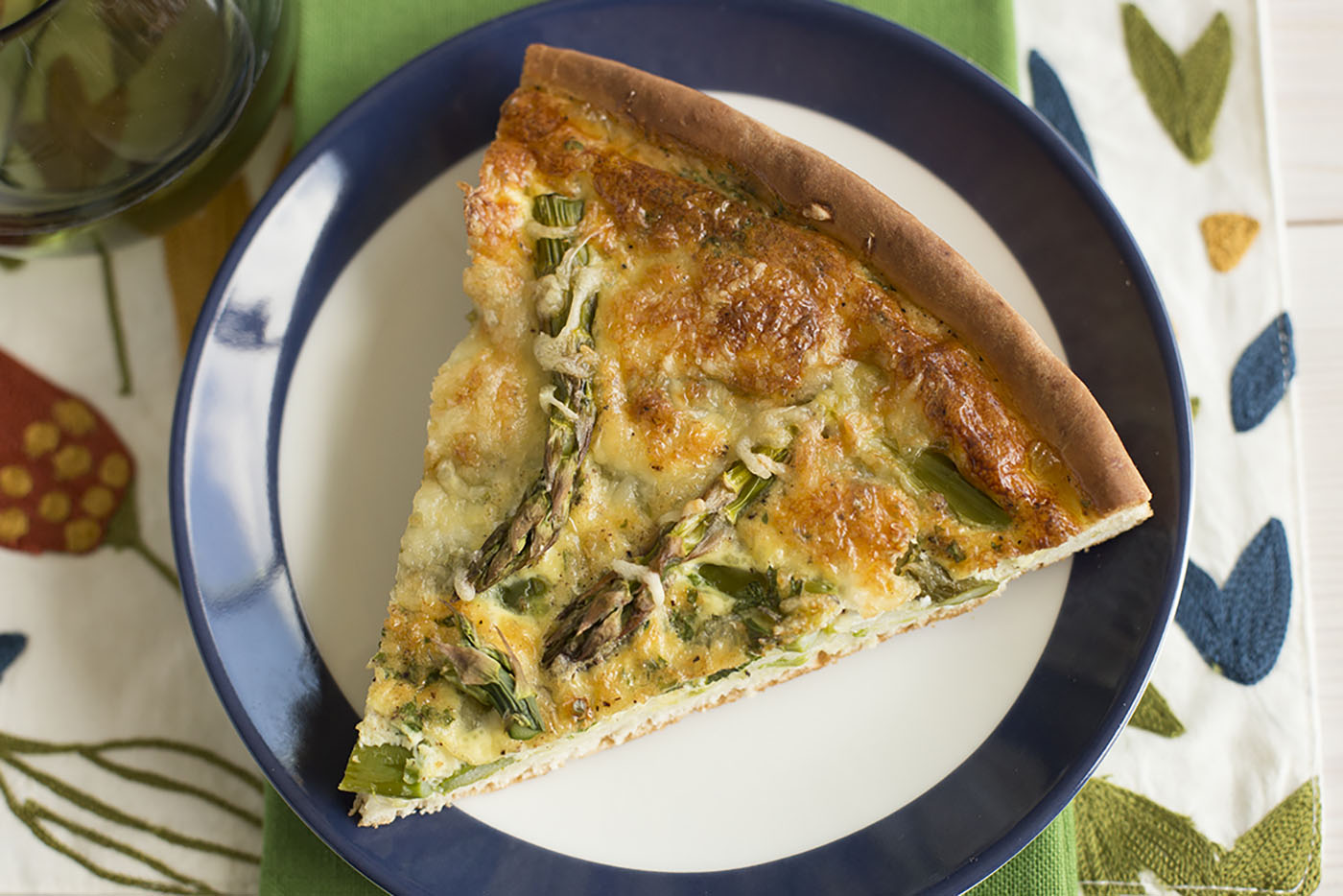 Cheesy Asparagus Quiche
Looking for an "entertaining" recipe? Bake this bubbly Cheesy Asparagus Quiche for your next party platter enjoy!
Ingredients
10 Rhodes Yeast Dinner Rolls, dough thawed and risen
1 pound fresh asparagus
1 cup grated Gruyere cheese, divided
1 cup grated Parmesan cheese
1/4 cup minced fresh parsley
4 eggs, lightly beaten
3/4 cup half & half
1/2 teaspoon salt
1/2 teaspoon pepper
Instructions
Spray board or counter top with non-stick cooking spray. Combine rolls together to form a ball and roll into a 14-15 inch circle. Press onto the bottom and up the sides of a sprayed 12-inch deep dish pizza pan.
Cut 3-4 inches from top of each asparagus spear. Set tops aside. Cut stem ends into 1-inch pieces. In a small saucepan, bring water to a boil. Add the 1-inch asparagus pieces; cover and boil 2-3 minutes. Drain and immediately place asparagus in ice water. Drain and pat dry. Arrange the blanched asparagus over crust. Sprinkle with 1/3 cup Gruyere, all of the Parmesan and parsley.
In a bowl combine eggs, half & half, salt, and pepper; pour into crust. Arrange asparagus tops over egg mixture. Sprinkle with remaining cheese.
Bake at 375°F 30-35 minutes or until a knife inserted near the center comes out clean. Let cool for 10 minutes before cutting.