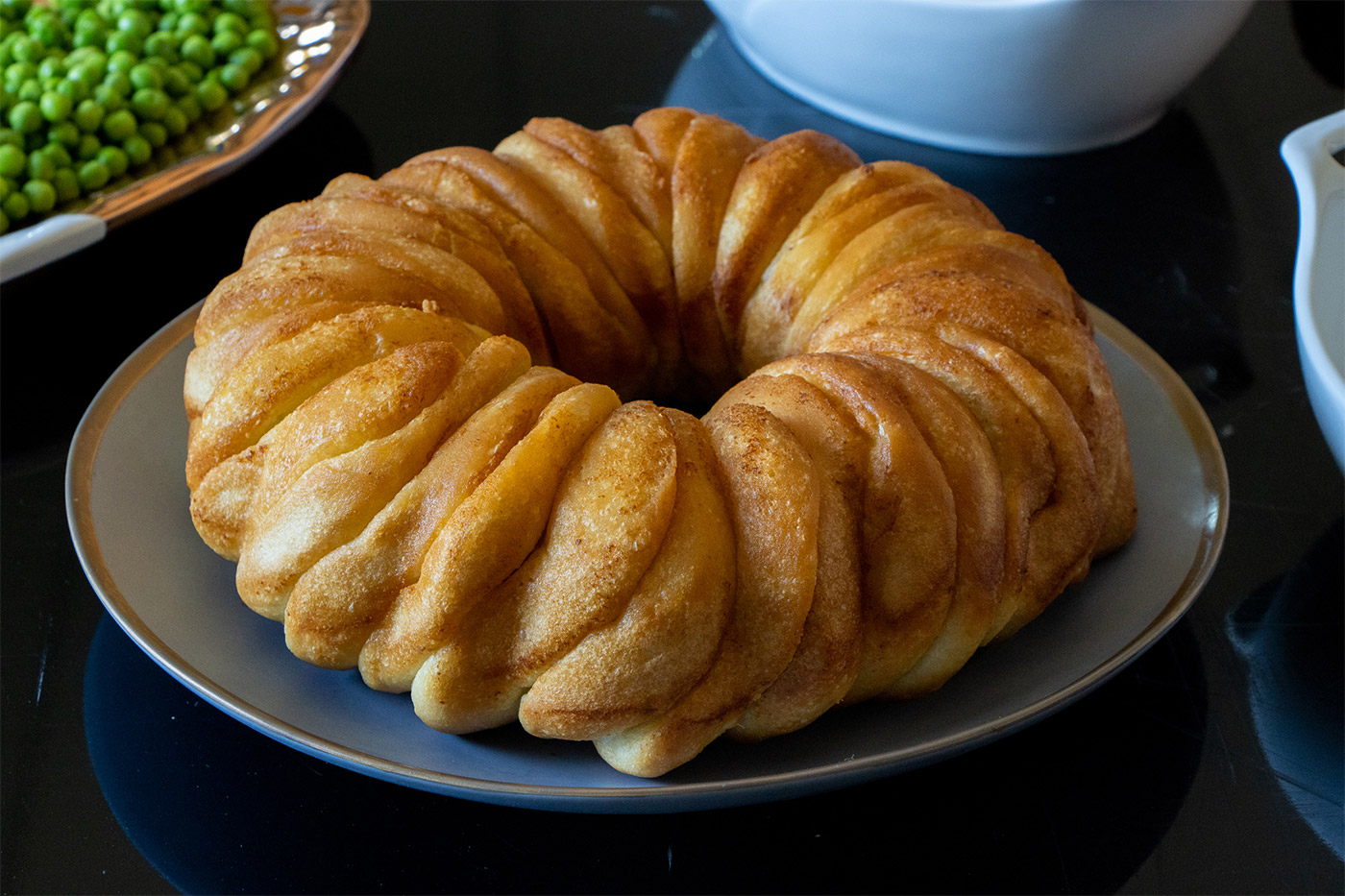 Buttery Butterflake Bundt
Prep Time: 10 minutes plus 30 minutes to rise.
Bread and butter have never felt so right.
Instructions
Cut each roll in half and press each dough half into a three inch circle.
Spray a bundt pan with nonstick spray. Melt half the butter and place in the bottom of the bundt pan.
Dip one dough circle in the butter in the pan and lay flat in the butter. Dip another dough circle in the butter at the bottom of the pan. Then lay it 3/4 of the way over the other dough circle. The dough circles will be fanned around the center of the bundt pan and layered on top of each other.
Repeat with remaining dough circles to create a dominoed effect. Connect the last dough circle with the first dough circle by tucking it under the first.
Cut the remaining butter into pats and lay over the top of the dough.
Cover with plastic wrap. Let rise for 30 minutes or until double in size.
Remove plastic wrap. Bake at 350ºF for 30 minutes or until golden brown on top.
Invert onto serving platter.