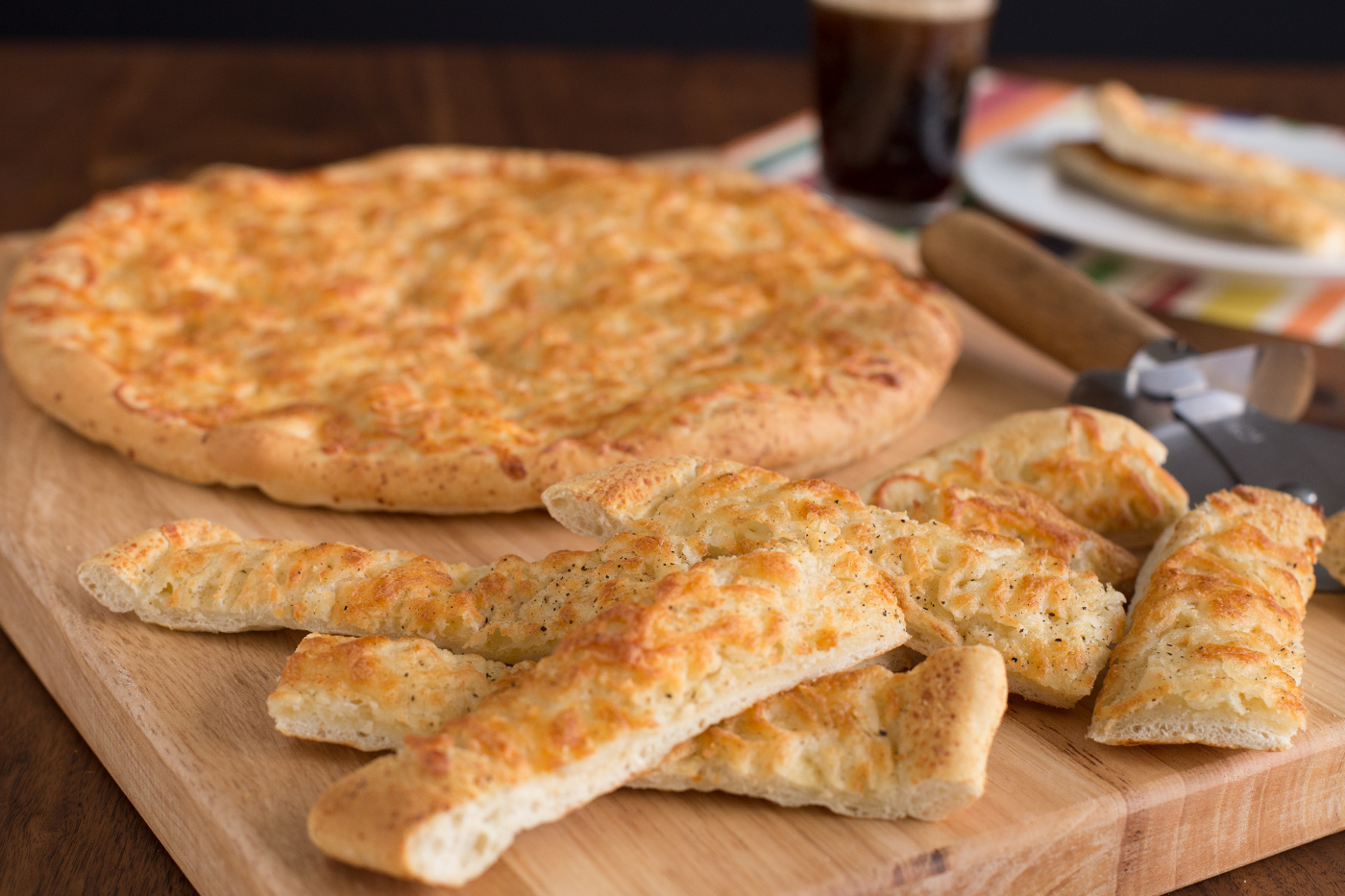 Bubbly Bread
Kids know that one of the best things about being back in school is the afternoon snack. Treat them to this irresistible cheesy bubbly bread; you'll be sure to get an "A".
Ingredients
6 Rhodes Texas Rolls or 10 Rhodes Dinner Rolls, dough thawed to room temperature
1/3 cup grated Parmesan cheese
3/4 cup grated mozzarella cheese
seasoned salt and fresh ground black pepper
Instructions
Sprinkle bread board with Parmesan cheese. Combine rolls together. Place on top of cheese and begin rolling out into a 14-inch circle. Turn dough over a few times as you continue to roll the cheese into the dough.
Place on a sprayed 12-inch pizza pan. Sprinkle with mozzarella cheese, seasoned salt and fresh ground black pepper. Cover with sprayed plastic wrap. Let rise 30 minutes.
Remove wrap and bake at 350 degrees F 15-20 minutes. Serve warm or store up to 2 days. Use the crust for your favorite pizza.