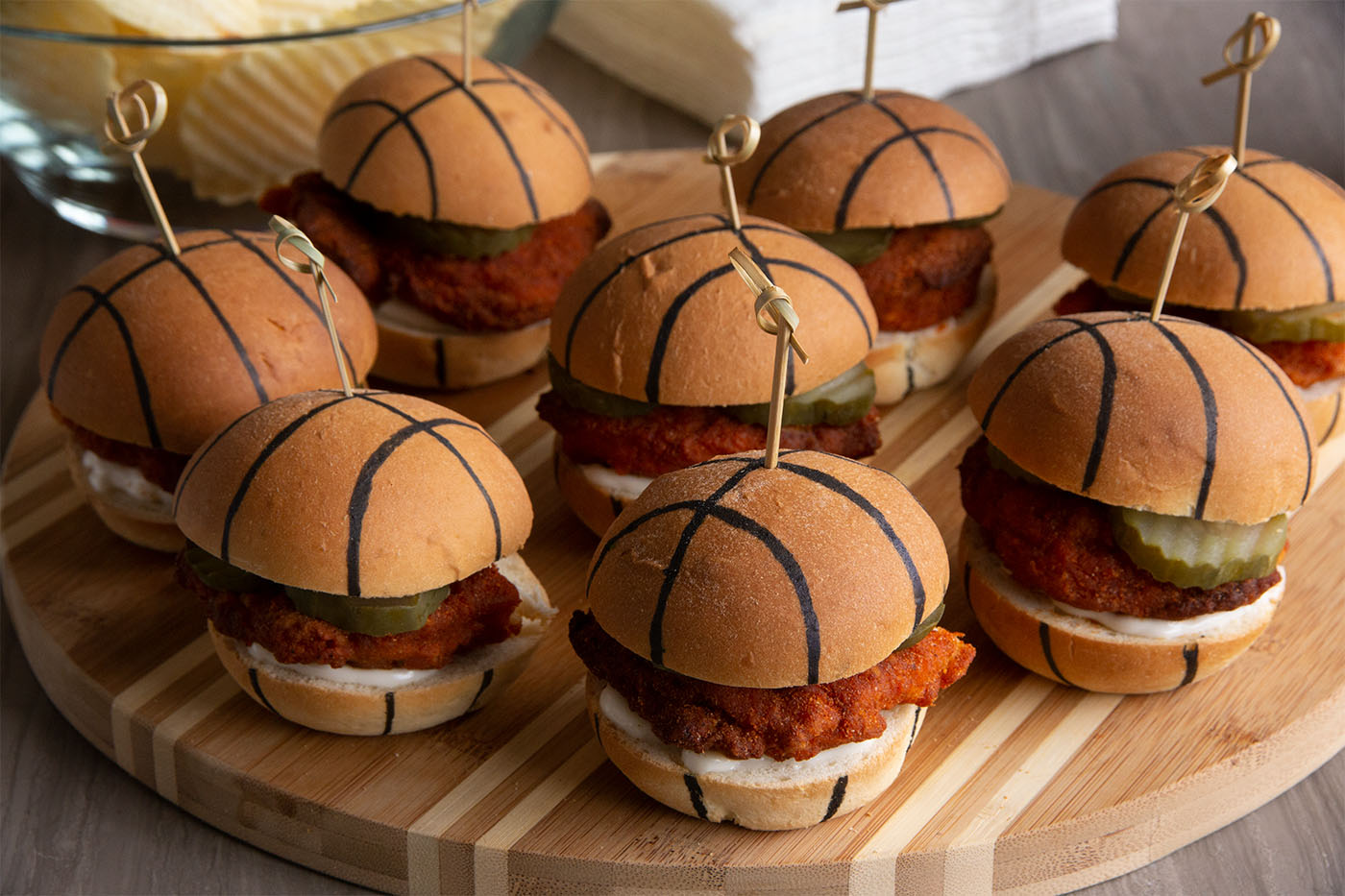 Spicy Chicken Basketball Sliders
Don't have to miss any of the game running to get a fast food spicy chicken sandwich. Make these sliders, they're sure to be a slam dunk.
Ingredients
6 Warm & Serve Soft White Rolls
6 frozen chicken tenders
1 Tbsp paprika
1 Tbsp garlic powder
1 Tbsp onion powder
2 tsp cayenne
pickles
mayonnaise
Food marker, or black food coloring with a paintbrush
Instructions
Bake rolls according to package instructions, let cool.
In a sealable bag, combine paprika, onion powder, garlic powder and cayenne. Place all of the chicken tenders (still frozen) in the bag, seal and shake the bag to coat the chicken. Bake chicken according to package instructions.
While chicken is baking, draw lines using the food marker or food coloring onto the rolls to resemble a basketball. Cut rolls for sliders.
When chicken is baked, assemble chicken sandwiches with mayonnaise, chicken and pickles.