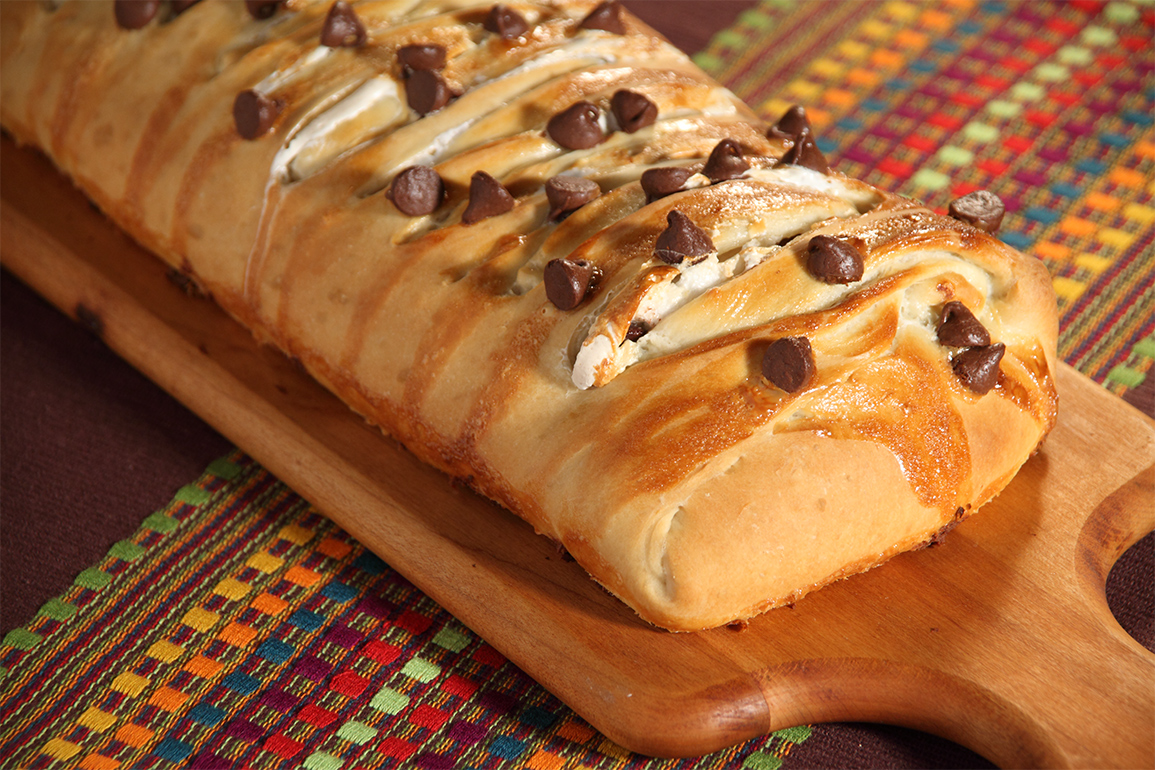 Braided S'mores Bread
The taste of a traditional s'more all wrapped up in delicious roll dough and baked to perfection.
Ingredients
12 Rhodes Dinner Rolls, dough thawed to room temperature
1/4 cup melted butter
1 sleeve graham crackers, crushed
2/3 cup semi sweet chocolate chips, divided
1/2 can sweetened condensed milk, divided
1 cup marshmallow cream (about 3 big scoops)
Instructions
Spray counter lightly with non-stick cooking spray. Combine rolls into a ball and roll into a 12×16-inch rectangle.
Mix melted butter and graham crackers together. Spread, lengthwise, down the middle third of the rectangle.
Sprinkle 1/2 cup of the chocolate chips on top of the graham crackers. Drizzle 1/2 of the sweetened condensed milk over the top. Spoon marshmallow creme over everything.
Make 1 1/2-inch wide cuts along both long sides of the rectangle to within 1-inch of the filling.
Begin braid by folding top and bottom strips toward filling. Then braid strips left over right and right over left. Finish by pulling last strip over and tucking under braid. Carefully lift braid with both hands onto sprayed baking sheet.
Drizzle remaining sweetened condensed milk over top of braid and sprinkle with remaining chocolate chips.
Bake at 350 degrees F 20-25 minutes.