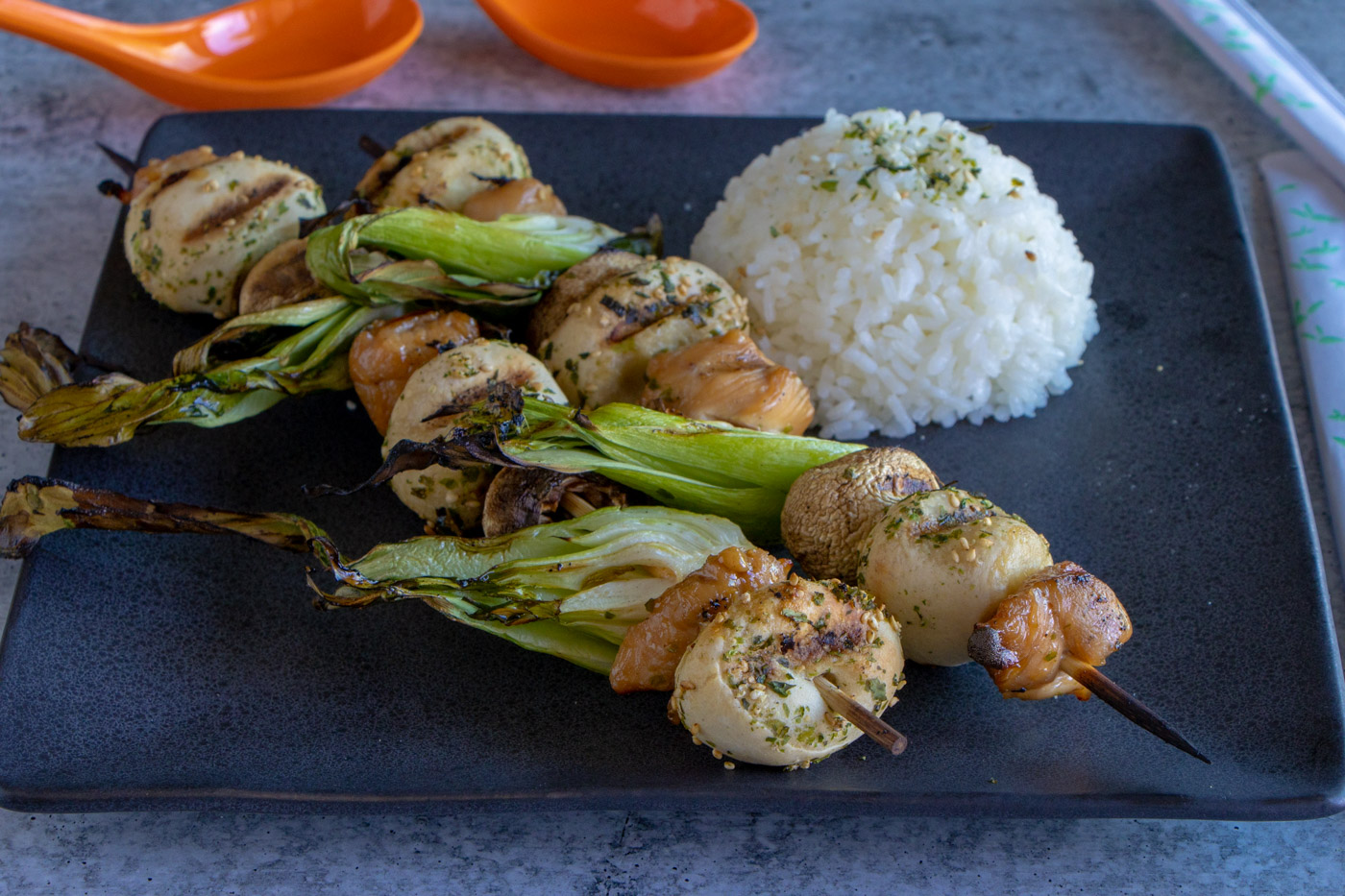 Asian Chicken Skewers
Set aside the chopstick and pick up the skewers for this fun grill night dish!
Ingredients
12 Rhodes White Dinner Rolls, dough thawed to room temperature
Furikake rice seasoning
1 lb raw chicken, cut into 1 inch cubes
Mushrooms, stems removed
Bok Choy, cut into fourths lengthwise
Marinade
1 cup brown sugar
1/4 cup soy sauce
Juice of one full lime
2 tsp ground ginger
1/4 tsp pepper
2 garlic cloves, crushed
Instructions
Soak wooden skewers in water for 5-10 minutes to prevent burning on grill.
Combine all the ingredients for the marinade in a large sealable bag. Add the chicken to the bag and seal it. Let sit while preparing the other ingredients or up to one hour.
Cut each roll in half. Roll each piece of dough into a ball. Sprinkle some furikake seasoning into a bowl or plate and lightly roll each piece of dough in the seasoning so it is lightly coated.
Alternate the items on the skewer (we did: Furikake coated dough, marinated chicken, bok choy, mushroom cap, repeat.)
Grill on direct medium heat, closing the grill lid so the chicken will cook through. Once the rolls are browned and the chicken is cooked, remove the skewers from the grill.