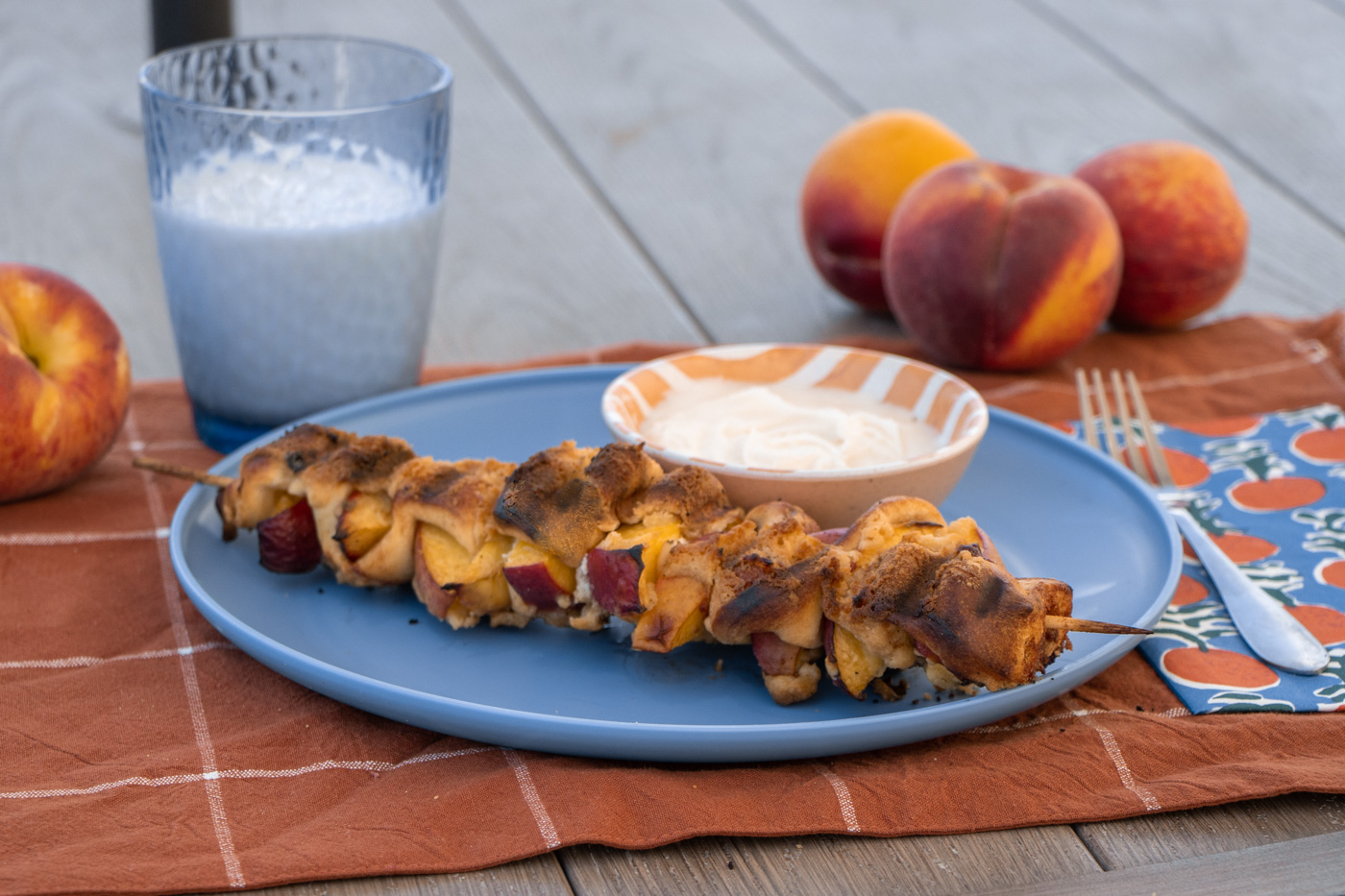 Peach Cobbler Skewers
Your favorite summertime dessert, but on a stick!
Ingredients
6 Rhodes Cinnamon Rolls, dough thawed to room temperature
5-6 peaches, sliced
1/2 cup butter
1/2 cup sugar
1/2 cup flour
pinch of salt
Instructions
Soak wooden skewers in water for 5-10 minutes to prevent burning on grill.
Carefully unravel each cinnamon roll. Place one end of the unraveled cinnamon roll through the skewer, then add a slice of peach. Finish the skewer by alternating the peach slices and the unraveled cinnamon roll, wrapping the dough around the peaches.
Melt the butter, then mix in the flour, sugar and salt. Spread this thick mixture on each side of each skewer.
Grill on direct medium heat, closing the grill lid so the dough will cook through. Once the cinnamon rolls are browned, remove the skewers from the grill. Serve with Rhodes Cream Cheese Frosting.